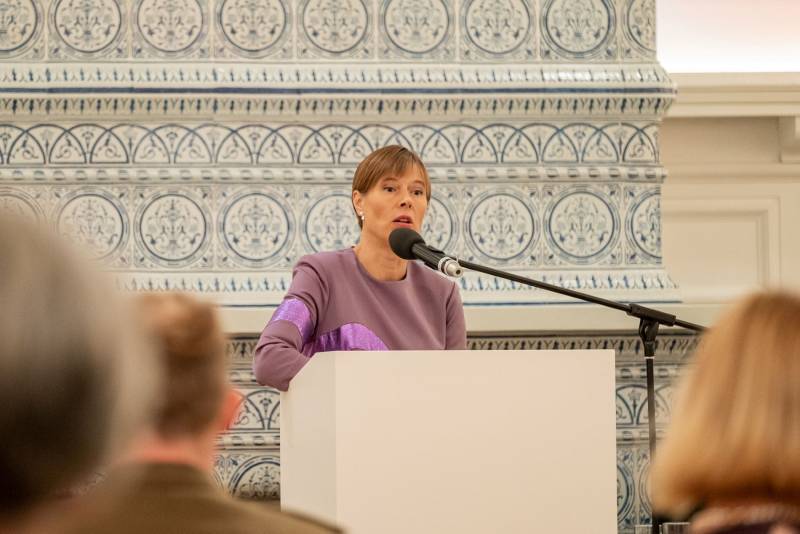 The speech of the President of Estonia Kersti Kaljulaid on the so-called Yalta European Strategy (YES) became a real tub of cold water on the heads of Ukrainian politicians. To begin with, it should be recalled that YES is held by the Ukrainian authorities in Kiev and is designed to provide answers to questions about when Ukraine is already fully Europeanized. In Kiev, they call this get-together "Yalta" in order to somehow actualize the topic of Crimea for the West, which already perfectly understands that Crimea will never be Ukrainian.
So, speaking at the YES platform, Kersti Kaljulaid said that Ukraine still has big problems with membership in the European Union. In doing so, she applied the formulation that caused the most real indignation in Kiev. Kaljulaid noted that in order to somehow get closer to membership in the European Union, Kiev needs to fulfill "all Copenhagen criteria."
The President of Estonia, giving a comment to Ukrainian journalists on the YES platform, said that at the moment Kiev is "at a distance of several light years from the fulfillment of the Copenhagen criteria, and hence from joining the European Union."
Kersti Kaljulaid, who is leaving the presidency of Estonia in October this year, added that during the years of her presidency, she has not seen any progress in Ukraine towards fulfilling the mentioned criteria.
For reference: The Copenhagen Criteria are a set of points required for joining the EU. They were adopted in 1993.
The criteria are divided into several main groups. They reflect such requirements as, for example, the rule of law, the adoption of European standards, the protection of freedom of personal opinion, the elimination of inequality between different political groups, the protection of the rights of minorities.
According to Kaljulaid, she is aware of cases when in Ukraine they tried to engage in extortion against Estonian investors. She stated that these are inappropriate facts for a country that intends to become a member of the EU.