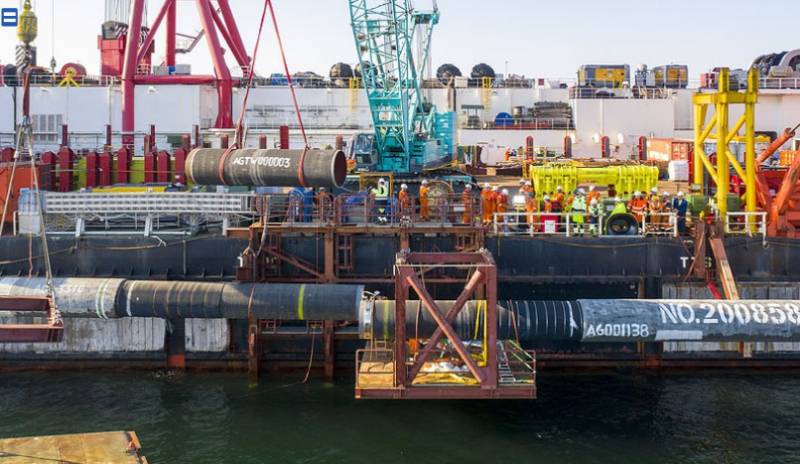 US representatives are once again threatening Russia with sanctions related to the operation of the Nord Stream 2 gas pipeline. It should be reminded that the final completion of the construction of this gas pipeline was announced last week, and the first deliveries of fuel via it from Russia to Germany are expected in October.
Amos Hochstein, representing the US administration, said that it was "important for Washington to support Ukraine." According to the senior adviser to the US State Department for energy security, Washington will impose "serious sanctions against Russia if Moscow blocks the transit of gas to Europe through Ukraine."
Hochstein recalled that such measures in the United States envisaged initially "in the event of bad actions on the part of Russia." The American official added that Berlin was also in favor of this, with which "consultations were held."
Recall that the agreement on the transit of Russian gas through Ukraine expires in three years. It is noteworthy that initially the same USA made every effort to reduce the volume of gas supplies from the Russian Federation to European countries. Washington said that Russian gas was "not environmentally friendly" and offered to purchase its LNG. However, now the United States is suddenly concerned about maintaining the volume of gas supplies from Russia to Europe, but at the same time through the Ukrainian GTS.
Meanwhile, the situation on the gas market is such that prices for "blue fuel" hit records literally every day. On the European exchanges, the price of 1000 cubic meters of natural gas has risen to an incredible $ 707. This is an absolute record. At the same time, economists believe that prices can step over the 800-dollar level, if the winter of 2021-22 in Europe is not relatively mild.