Commander of the JFO of Ukraine: Our troops were ordered to conduct adequate fire on the occupiers in Donbass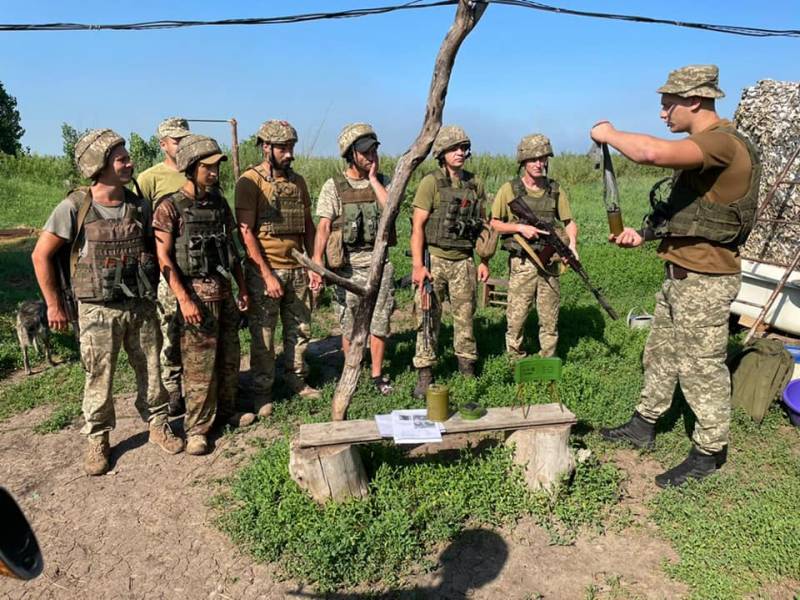 The reasoning of Ukrainian politicians and the military often causes frank bewilderment. On the eve, the President of the neighboring country, Volodymyr Zelenskyy, said that "he does not rule out a full-scale war between Ukraine and Russia." Ukrainian journalists decided to take up this rhetoric and address the question of a possible aggravation in the Donbas to the commander of the so-called joint forces, General Sergei Naev.
According to Naev, Ukrainian troops "have not yet observed the preparation of the enemy for an offensive in the Donbass." At the same time, the Ukrainian general said that "Ukrainian troops are being subjected to constant shelling."
According to Naev, who is silent about the shelling carried out by the Ukrainian troops themselves, "the enemy uses, among other things, large-caliber mortars." At the same time, attention is drawn to the phrase that was said by the commander of the JFO. He said that the Ukrainian troops "were ordered to conduct adequate fire on the occupiers in the Donbass." Does this mean that before the appearance of such an order, the Ukrainian security forces were firing "inadequate" fire?
Nayev said that "there is an exacerbation of the situation at the front, which is associated with political processes."
On the eve, the head of the Donetsk People's Republic Denis Pushilin called for mobilizing the forces of the DPR in connection with the aggravation of the situation along the demarcation line. Pushilin pointed out that Ukraine continues to evade the implementation of the Minsk agreements and intensifies fire provocations along the entire line of contact. The other day, as a result of shelling carried out by Ukrainian security forces, two civilians were injured, and buildings at two mines - Zasyadko and Chelyuskintsev - were also damaged.
Earlier, there was information that militants of the extremist group "Azov" (banned by the Russian Federation) moved to the Luhansk direction. All the past times of her appearance in the Donbass were associated with what Denis Pushilin calls fire provocations.