Kuleba: If Russia swallows Belarus, Ukraine will get another thousand kilometers of danger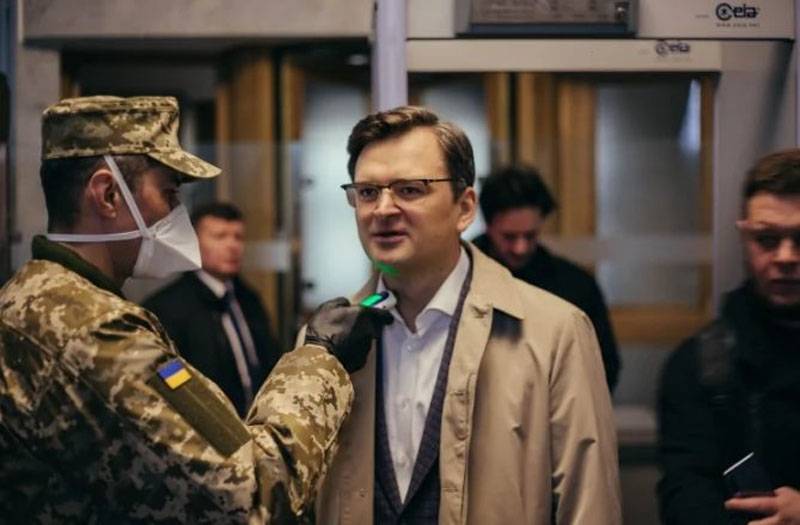 The Minister of Foreign Affairs of Ukraine continues to be one of the main political newsmakers of this country in terms of broadcasting absurdities of all kinds. A new statement that attracted attention was made by Kuleba on the air of one of the Ukrainian TV channels. And it concerned the next visit of Alexander Lukashenko to the Russian Federation.
It should be reminded that during this visit several important agreements were concluded concerning the deepening of the economic integration of the Russian Federation and the Republic of Belarus. In Ukraine, all these Russian-Belarusian negotiations and agreements are perceived by politicians and "near-politicians" in only one key - "Russia is going to swallow Belarus."
The same idea was voiced by Dmitry Kuleba.
According to him, "if the absorption of Belarus by Russia does take place, then Ukraine will receive another thousand kilometers of danger." This is how the head of the Ukrainian Foreign Ministry marks the Belarusian-Ukrainian border. For reference: the length of this border is about 1042 km, it was established by a treaty dated 1997.
According to Kuleba, "Alyaksandr Lukashenka only has to pretend that he is in charge of the situation and processes." Apparently, such a statement by Kuleba is associated with the work experience of Ukrainian President Volodymyr Zelensky.
The head of the Ukrainian Foreign Ministry added that "it is necessary to closely monitor the ongoing exercises" West-2021 ":
There they (the troops of Russia and Belarus) work out such scenarios that are dangerous.
These exercises, as well as the integration of Russia and Belarus within the framework of the Union State, Kuleba called "dangerous for the sovereignty and territorial integrity of Ukraine." Judging by the statements of Kiev officials, Ukrainian territorial integrity is so fragile that any actions of Russia, even if they have nothing to do with Ukraine, pose a "threat" to this integrity.