Military experts: There are many questions about Taliban operations in Kandahar, Kunduz and Panjshir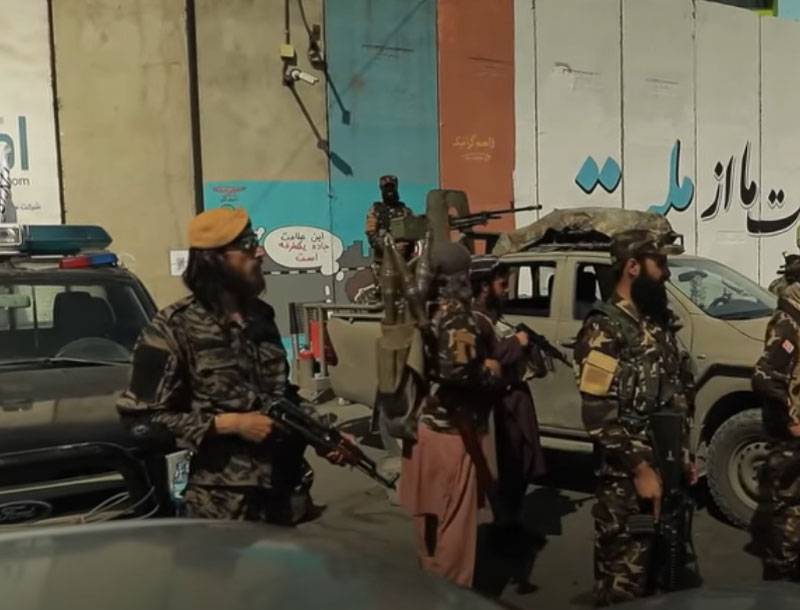 The issue of the situation in Panjshir, the Afghan province, which recently came under the control of the Taliban (* a terrorist group banned in Russia) is being discussed. Recall that representatives of the militia of Massoud Jr. say that they "still retain control over key points of the Panjshir Valley," which the Taliban * call fake.
While discussing the situation, military experts comment on the operations carried out by the Taliban in the Panjshir Valley, and before that in the country's major cities:
There are many questions about Taliban operations.
Among the main questions are the following: Who exactly in the Taliban is developing the operations? Moreover, we are talking here not only about Panjshir, but also about operations to quickly capture large Afghan cities, including Kandahar, Kunduz, etc.
When capturing cities, the Taliban used the tactics of rapid advance from different directions while simultaneously closing the ring around the settlements. Moreover, the Taliban approached Kandahar from at least three directions in large detachments, which were initially separated by at least 230 km.
After that, the advanced groups, which are actually special units, entered the cities, took positions on the tallest buildings, key intersections, and infrastructure facilities. Further, pockets of active resistance were destroyed, after which the Afghan security forces simply surrendered to the Taliban or under the guise of a civilian population, leaving
weapon
, went out through some transport corridors, if there was such an opportunity.
Another important question discussed by military experts: How was communication (communication) carried out between individual Taliban units during the capture of Panjshir and large Afghan cities? It is unlikely that the group has some kind of "mega-advanced" equipment that would allow not only to communicate in the mountains, often on opposite sides of the ridges, but also to use secure communication channels.
Therefore, a consideration is voiced according to which the NATO military, who were still in a fair number in Afghanistan, could easily cut off the Taliban's communication channels, which would at least significantly complicate the terrorist operations to capture the same Kunduz and Kandahar. NATO members could, but ... They just didn't do it.
It is noted that the preparation and conduct of operations was distinguished by special elaboration. Accordingly, the planning of the capture of cities and Panjshir was clearly not done by "amateurs in sandals."
However, there are also those experts who consider what is happening "a well-directed theatrical performance in which the Taliban pretended to carry out lightning-fast operations, the Afghan army pretended to resist them, and in the West they continue to pretend that they are very concerned about all this."