Zelensky does not exclude the possibility of a full-scale war between Ukraine and Russia, the Kremlin reacted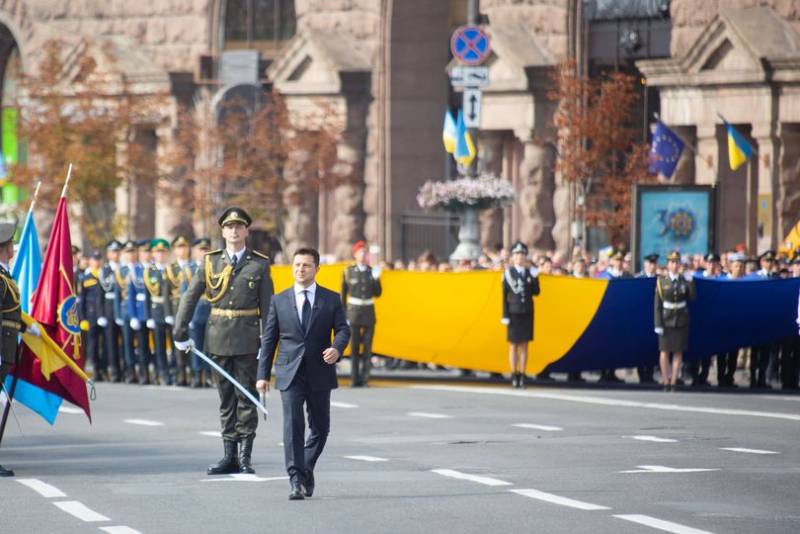 Ukrainian President Volodymyr Zelensky does not exclude the possibility of a full-scale war with Russia, which could be initiated by Moscow. He believes that if this happens, it will be the Kremlin's biggest mistake.
Zelensky expressed this opinion in response to a question from the moderator of the Yalta European Strategy forum in Kiev.
The Ukrainian president claims that in this case, the gap between Ukraine, Russia and Belarus will become final.
This is the worst thing that can be, but, unfortunately, there is such a possibility
- said Zelensky.
And while the President of Ukraine is talking about the likelihood of a war with the Russian Federation, other citizens of this country are confident that Kiev and Moscow have been at war with each other for a long time. They consider the beginning of hostilities to be 2014, when the Kiev authorities who came to power as a result of a coup staged an armed aggression against Donbass. Now the participants in this conflict are almost officially called "veterans of the Russian-Ukrainian war" in Ukraine.
Not only are they not ashamed of what they raised
weapon
against their compatriots and became the perpetrators of the deaths of civilians in Donbass, but they also consider participation in this conflict as the duty of every patriot of Ukraine.
In particular, according to the Cherkasy portal "About everything", one of these "veterans" Oleg Tolmachev, during a meeting of the regional council, demanded that the head of the regional administration, Alexander Skichko, sign a contract with the Armed Forces of Ukraine and go to Donbass.
The Kremlin reacted to Zelensky's words. According to Dmitry Peskov, the Russian authorities would not want to indulge in apocalyptic expectations. The head of the presidential press service pointed out that Moscow regrets such statements by the Ukrainian president.
https://www.facebook.com/zelenskiy95