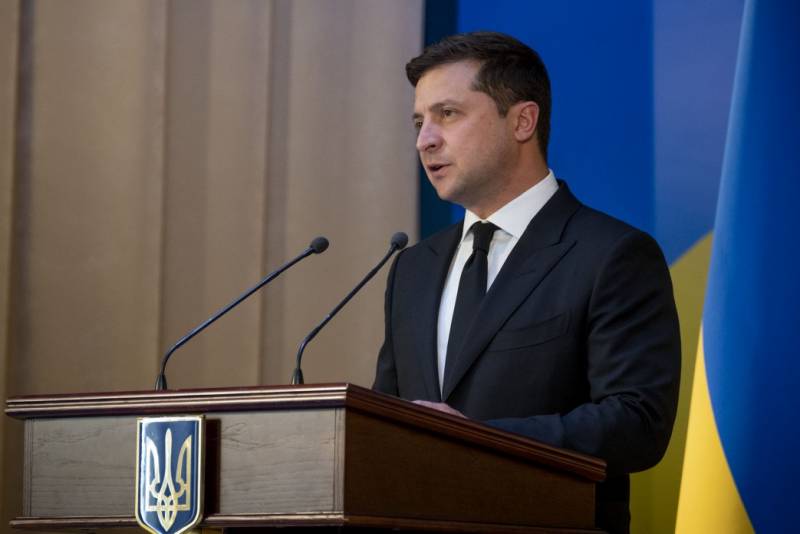 The United States did not indicate a clear position on Ukraine's membership in NATO; Washington refused to give a direct answer on the issue of the country's joining the alliance. This was stated by the President of Ukraine Volodymyr Zelensky.
According to Zelensky, at a meeting in Washington, he did not receive a clear position from Biden on joining NATO, but Kiev can rely on the United States in this matter, because relations between the two countries have "reached a different level." The Ukrainian president stressed that Kiev is ready for NATO membership, and if the West does not want to strengthen Russia, then it will have to accept Ukraine into its ranks. Otherwise, Zelenskiy warned, NATO and the EU without Ukraine in their ranks "will begin to weaken."
(...) My position is simple - we are ready for NATO: the level of the army, specialists, the reforms that we are carrying out are needed, first of all (...) I believe that without Ukraine, NATO will lose, I believe that without Ukraine, the EU will gradually weaken
- he added.
Note that literally two days ago, Ukraine renounced the status of the main US ally outside NATO. The corresponding decision was adopted by the Verkhovna Rada by a majority vote. Instead, Kiev will deepen relations with Washington within the framework of a signed framework agreement that provides for cooperation "in all areas."