Even 60-year-olds were called for large-scale exercises of reservists in Poland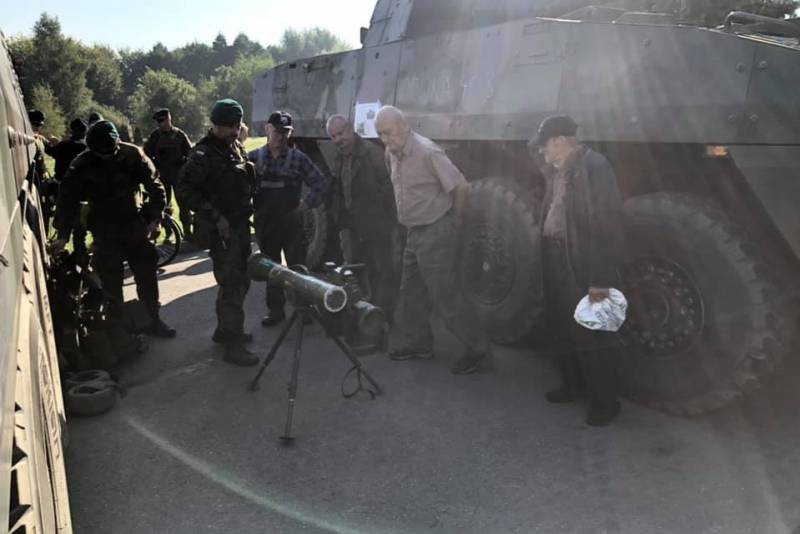 Every Pole who has served in the army is considered to be in reserve. Even 60-year-olds have begun to be called up for large-scale exercises, and such reservists are more and more actively involved in exercises every year. The reason is the notorious "Russian threat", which the Polish authorities and representatives of the military command constantly talk about.
According to the Internet publication Wirtualna Polska, theoretically everyone can get a call to the exercises in Poland, and in practice, agendas have also been receiving agendas lately. And to them - more and more often. The reason for this is that the reservist training system covers only those who have completed military service. The age limit for privates is 55 years, and for officers and non-commissioned officers it is 63 years. The average age of the Polish reservist is constantly increasing, because the reserve has ceased to be replenished since 2009, when they stopped conscription.
During the last year, there was no training of reservists, but the Chief of the General Staff, General Raimund Andrzejczak, announced that his top priority was to change this state of affairs. Last year, it was planned to train 200 thousand reservists, which is a record figure for the entire modern Polish
history
but the pandemic confused these ambitious plans, and only 18 thousand people were trained.
This year, training was suspended until September, but if the situation related to the COVID-19 pandemic does not worsen, then classes will resume from October.
In Poland itself, they say about this:
Is the command going to solve the issues of staffing the troops with 60-year-old reservists? If it saves you from Russian aggression, which they constantly talk about, then yes. But there is an opinion that you just need to launder the allocated funds against the background of the fact that middle-aged people simply ignore the agenda for all these endless fees. Let people just work.
https://www.facebook.com/12BrygadaZmechanizowana