Masud's militias: Remember, the Russians entered Panjshir 9 times, but could not keep it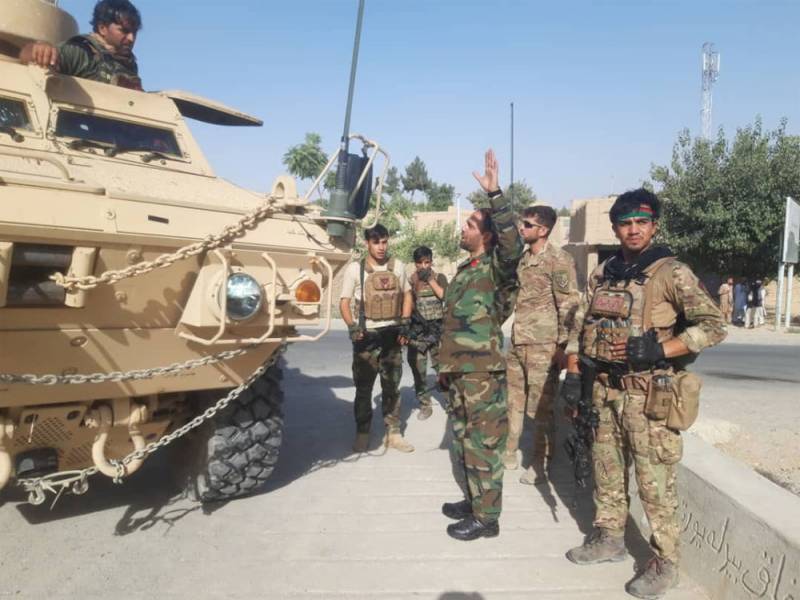 Representatives of the militia of Ahmad Massoud continue to claim that they have not lost the Panjshir. Today's reports say that the leaders of the Afghan National Resistance Front (FANR), including Masoud and Afghan Vice President Saleh, are "in a quiet place in the Panjshir Valley." At the same time, for the umpteenth time in the militia of Ahmad Masud, they are trying to remind how "how successfully the forces of Masud Sr. acted against the Soviet troops in Panjshir in the 1980s."
From the FANR bulletin circulated today:
We continue to resist the Taliban (* a terrorist group banned in Russia). Our leaders are with us. All claims that they left Afghanistan are false. We are waging a guerrilla war. Remember, the Russians entered the Panjshir 9 times, but could not keep it.
It is important to note the change in the rhetoric of representatives of the forces of Ahmad Massoud. If earlier they stated that "the Soviet troops were never able to take Panjshir", now we are talking about what they were able to take (and there really was a capture, and more than one), but could not eventually keep it.
This change in message is due to the fact that in FANR they predict the loss of control over the Panjshir Valley by the Taliban *.
It was really difficult for the Soviet army to keep the Panjshir, as it had to rely on the Afghan armed forces and the Afghan "administration". And how the Afghan Armed Forces know how to fight is well known, even in the last example - with the withdrawal of the US Army from Afghanistan. After the capture of the Panjshir Gorge by our troops, control was mainly transferred to the local ones, but eventually militants, fostered by the Western special services, descended from the mountains, and the Panjshir again passed into their hands.
Earlier it was reported that Massoud's militias recaptured the city of Roha (Rukha) from the Taliban * to the south-west of the Panjshir capital, Bazarak. However, FANR does not show footage from Ruhi. The Taliban say that "Masood is spreading empty rumors."
Twitter / Ministry of Defense of Afghanistan