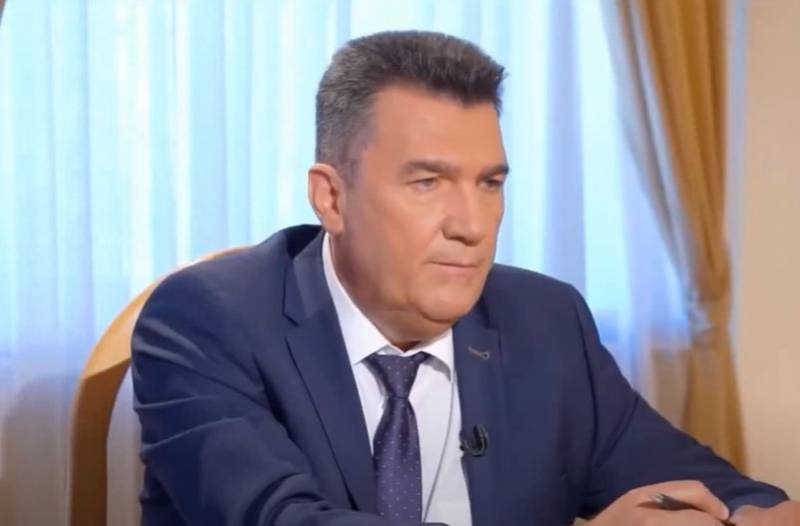 The secretary of the Ukrainian NSDC (Council of National Security and Defense) Oleksiy Danilov once again raised the issue that Donetsk and Lugansk "can be taken by the Ukrainian security forces." This question was raised during the discussion in one of the political programs on the Ukrainian channel "1 + 1".
According to Danilov, the Ukrainian army "is capable of performing any task."
Secretary of the Ukrainian Security Council:
I want to remind you that our intelligence is carrying out such operations that other countries would not have dared to undertake.
Are you talking about a failed operation with the so-called "Wagner group" in the Republic of Belarus?
Raising the question of whether a military operation could be carried out in Donetsk and Lugansk, Danilov gave an affirmative answer on the air of Ukrainian TV. According to him, "Ukrainian troops are capable of taking Donetsk and Lugansk, if such a task is set by the Supreme Commander."
Danilov:
They can do it.
It is important to note that Danilov used the word "take" when he was thinking about the military operation against the LPNR. At the same time, the Secretary of the National Security and Defense Council of Ukraine added that "we must understand that something will need to be done with hundreds of thousands of people who may die." Danilov asked a rhetorical question in the studio: "Who will be responsible?"
According to the secretary of the Ukrainian NSDC, he condemns those who criticize the fighting efficiency of the Ukrainian army:
It's just that such people themselves were not at the front.
This is the whole point: whoever was at the front, who managed to get out of the boilers near Debaltseve and Ilovaisk, understands the real "fighting efficiency" of the Ukrainian army and its real readiness to go into battle.