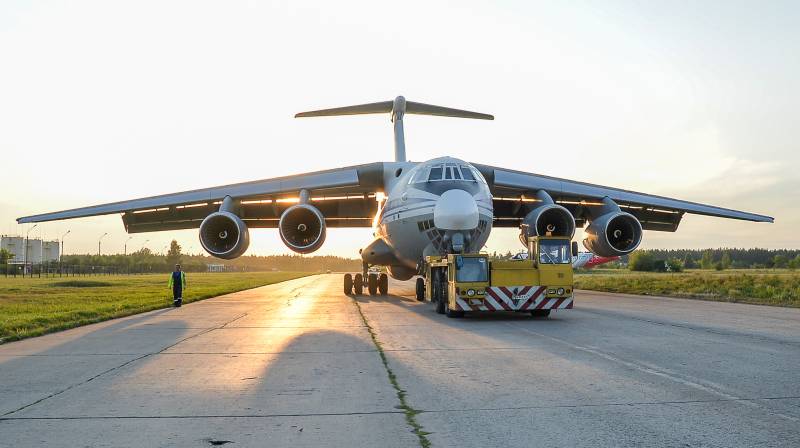 The Ministry of Defense received the first Il-76MD-90A heavy military transport aircraft of a new assembly, assembled on the production line of Aviastar-SP JSC in Ulyanovsk. This was reported by the press service of the UAC.
The new aircraft entered the 235th military transport aviation regiment of the 18th
aviation
division of the VTA Aerospace Forces of Russia, based in Ulyanovsk. This Il-76MD-90A is the first one built in Ulyanovsk on a new production line. It was transferred to the Aviastar-SP ground station for ground and flight tests in mid-May, and made its first flight on June 10.
Aviastar-SP noted that in the near future the next military transport Il-76MD-90A of a new construction will be transferred for testing, several more aircraft are at the stage of completion. As the Ministry of Defense said earlier, by the end of the year, the military should receive five new Il-76MD-90A, but according to experts, only three will take off by the end of the year, and the delivery of two more will be postponed to 2022.
To date, Aviastar-SP has built only eight military transport aircraft out of 39 ordered by the Ministry of Defense under a contract signed back in 2012. The delivery of the Il-76MD-90A is delayed. In May 2020, the Ministry of Defense renewed the contract with Aviastar-SP on new terms. Now, under the old contract in 2012, the plant will now commission a total of 13 Il-76MD-90A aircraft, and from 2021 a new contract for the supply of 14 such aircraft until 2028 came into force.