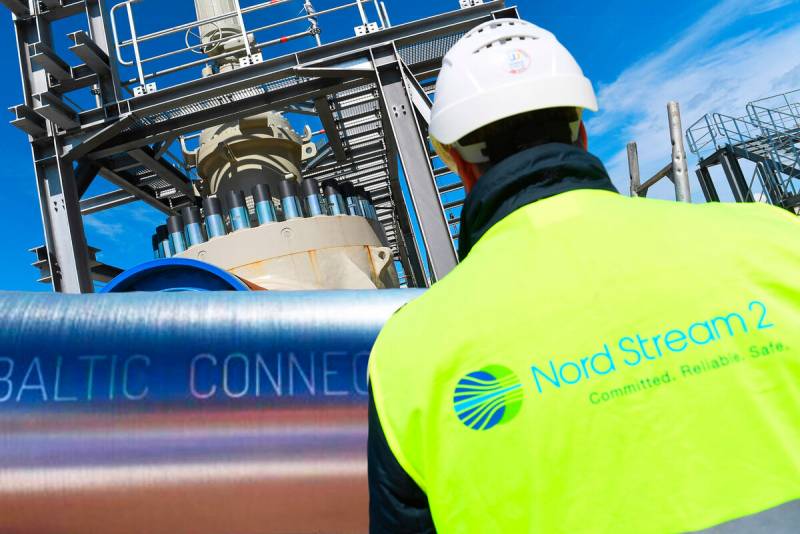 This day came
The fact that the welding of the last pipe of the second string of Nord Stream 2 has been completed was notified to the world by the one who should be - the project operator, Nord Stream 2 AG. It happened on September 6, and on the same day it was reported that only the most necessary technological work remained to be done until the SP-2 was fully ready.
The company's message itself was extremely dry, but it still said that it was planned to put the gas pipeline into operation before the end of this year. No euphoria, no visits to the finish point of top officials or announcements on the forums, as it was already at the beginning of summer in St. Petersburg.
And September 2 - Day of Oil and Gas Industry Workers, the main industry holiday was already over. Although the chairman of the board of Gazprom, Alexei Miller, announced at a conference call that gas via Nord Stream 2 will go to Europe before the end of this year.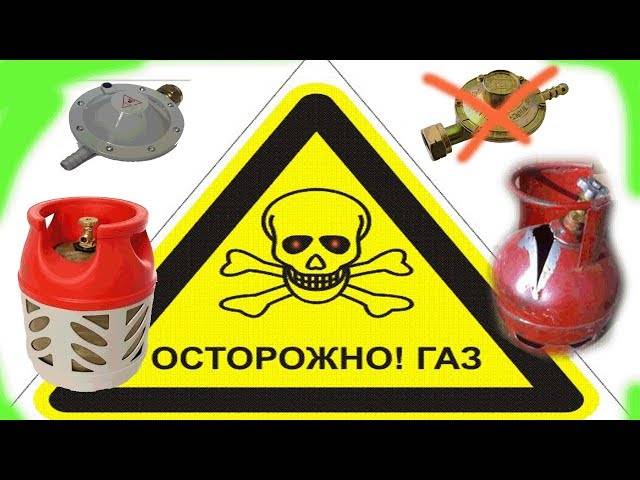 Authoritative analysts at Bloomberg have already announced that on October 1, the first gas will go through the Nord Stream 2 pipeline. The agency, which is not seen in particular sympathy for Russia, traditionally makes its forecasts based only on pragmatic assessments. Without emotions and references to political and other risks.
Old Bloomberg and New Chancellor
Thank you, of course, but let us express some doubts about such confidence. Our doubts are also based on a business approach, and there is also no place for anything else.
So, now there is no direct benefit from the launch of gas through the pipeline for the Russian gas giant. Prices will fall, and the growth in the volume of supplies is unlikely to compensate for this, especially since this growth will become significant not earlier than the beginning of 2022.
In the current situation, Gazprom is interested in the early launch of the second stream only and exclusively from the point of view of its image. Yes, a positive effect can bring considerable dividends, but will they pay off the colossal expenses that are inevitable for the sake of an early start-up.
Needless to say, these are expenses of a completely different kind than construction costs. Certification, solving property problems that arose after Nord Stream 2 came under the third EU directive, and finally legal disputes on a range of issues.
And it only seems that everything counts here. First, there are too many initial ones. And you still have to figure out what you want to get at the exit.
All the schemes laid down in the initial agreement on construction and subsequent operation, now, with the departure of Frau Chancellor, become irrelevant. However, Bloomberg prefers not to look back at the new chancellor, whoever he or she may be.
Gazprom cannot leave
And yet, why do the experts of the authoritative and objective Bloomberg speak so confidently about the beginning of October? Is it because they have thoroughly studied Gazprom's gas transit schedules. It is from them that we can conclude that the first million cubic meters have already been included in the plan.
And the plan in Russia, as you know, since the time of underdeveloped socialism is sacred. You can't just correct it. Especially in such a monstrous structure as a natural gas monopoly.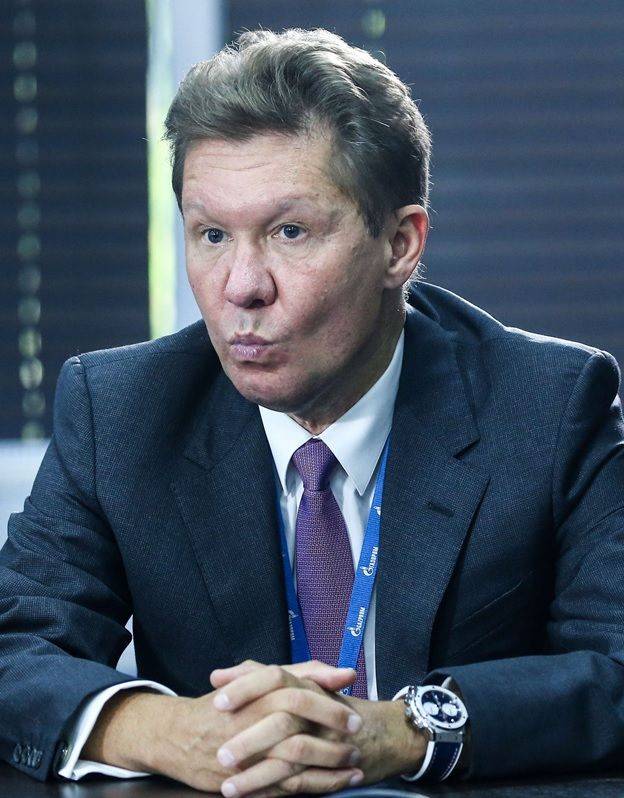 There is hardly anyone at Gazprom, even among top managers, and even Alexey Miller himself (pictured) is really going to put pressure on someone and manipulate someone. Revenues, profits, new affordable loans - this is what the gas concern needs most of all against the backdrop of almost unrestrained expenditures on Nord Streams.
Isn't that why Gazprom's management is both cunning and manipulating not by Europeans, but rather by Russian politicians, right down to you know who, in order to bargain for the most comfortable business conditions for themselves?
Bargaining in advance is for the future, since the current extremely successful conjuncture is, whatever one may say, temporary. If Gazprom itself is not yet able to radically change the situation, only if it can be corrected, then competitors will not sleep indefinitely.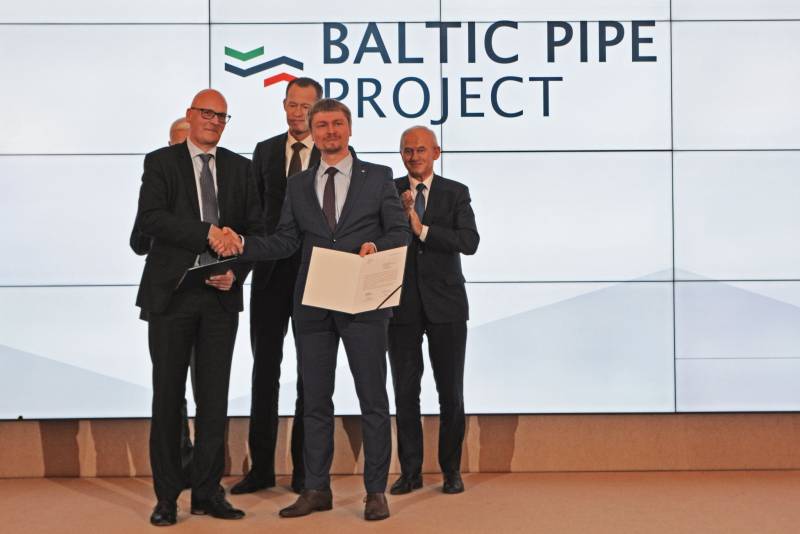 From this point of view, the Baltic Pipe is something like a trial ball, or rather a ball. By and large, the Polish-Norwegian project is not at all a competitor to the streams, but the Europeans are simply obliged to show that they can do something too. To keep Gazprom awake.
Gazprom will leave, will the pipe remain?
Suppose that the most negative scenario will work - the closure of Nord Stream 2. Nobody will ever close the first one, but the European ultra-democrats have long been ready to risk being left without the second.
After this, of course, no one will disassemble the pipe, but not to let gas into it - this cannot be ruled out at all. After all, "to close" something will in fact mean "to take away". In our country, this is usually called "squeeze out". What they did not so long ago with Oleg Deripaska and his business.
It is known that everything there actually more or less resolved, and the oligarch's losses turned out to be not so terrible. Something like this will not work with Gazprom. There are so many foreign partners tied to him that to throw everyone at once is like signing a sentence to yourself.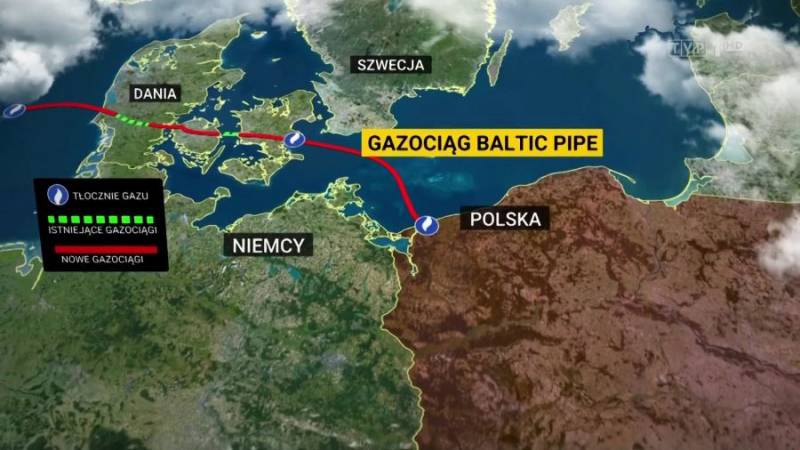 Whoever you are - even the president of the world hegemon. Everything is perceived too sharply sometimes at the highest level. But it is clear that gas is not electricity, and you cannot do with a simple switch.
But ... we are accused of threatening the old continent with energy diktat. Pressure on Ukraine, which has long become an absolutely unpredictable transit country, in the same Europe is called nothing but unprecedented.
So they are torn into the Russian pipe. But we may well let our own people into it - both Novatek, and Rosneft, and the Belarusian business in an extreme case. And there are also five partners of Gazprom in the project - it was God himself who ordered them in the gas cartel to support their business leader.
Instead of PS
The main paradox of the current situation is that even by launching one of the branches of the second stream, Gazprom is unable to significantly affect the level of filling of European gas storage facilities.
It is now known to be at its lowest level for many years.
And the fall of 2021 began with cold weather, and not only in Russia, and winter is just around the corner. And there is no guarantee that it will be warm.