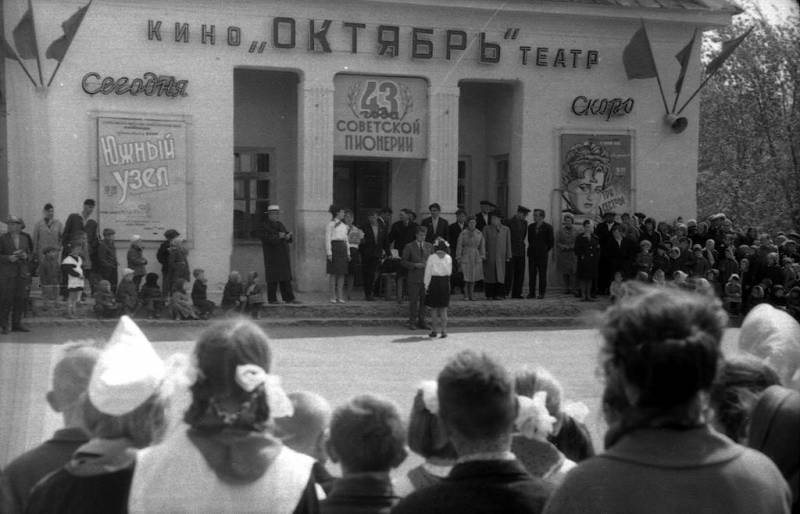 I will present films that made a strong impression on me at different times.
We can say that this is a subjective analysis, and I do not pretend to be an objective review of every film. I want to share with readers my impressions of them, and most of them were viewed in childhood and adolescence, one might even say that they participated in the formation of me as a person. I am sure that each of you experienced different feelings, looking at them, and made completely different conclusions.
1. "They fought for the Motherland"
I watched this film as a child.
For me, this film is an example of the hammer of many destinies. My compatriots, completely different in character, origin, were presented in a film epic, which made a huge impression on me.
The most unlike and previously unfamiliar people found themselves in the mill of fate in the hardest battles of the Great Patriotic War. This film does not show idealized heroes hanging from the screen like a monument. Inconspicuous guys like you and me have done their duty and have done it with honor.
The simple fates of ordinary people at a very difficult time flashed before my childish eyes.
I still remember the words of the hero Yuri Nikulin about the armpits of his wife. These words did not provoke in me then a silly children's laugh, which would provoke now, perhaps, in children when watching. The forgotten smell of her armpits then plunged the warriors into memories of home, family, on that short halt between heavy battles, when they would probably soon be killed ...
Recommended by me for viewing in the school curriculum.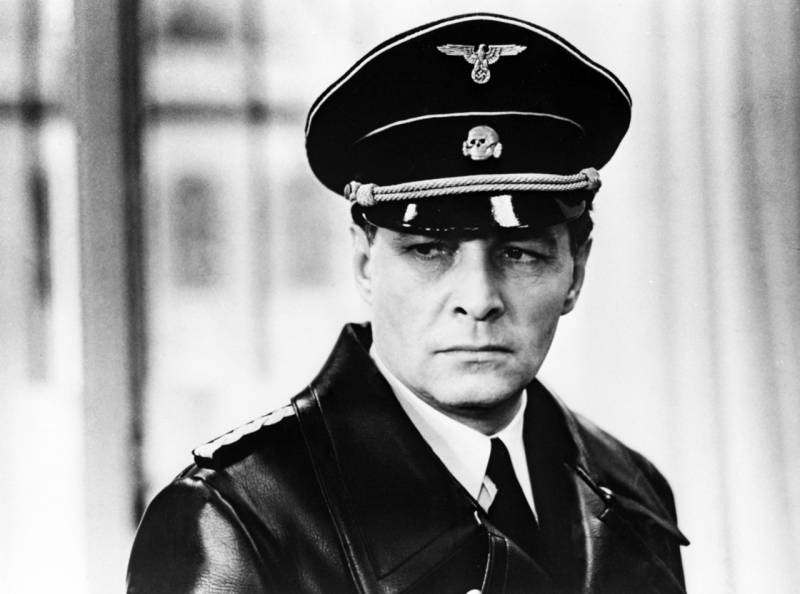 2. "Seventeen Moments of Spring"
A film about the hero scout.
The painting gave me a lot about the concept of homeland, duty and honor. What a wealth of examples I received then.
Being behind enemy lines, in round-the-clock tension and at the risk of being exposed, you remain a man and a faithful son of your homeland. Despite the danger and enemies, you should continue to fulfill your mission and bring the hour of Victory closer.
With a similar hard work of Stirlitz in reality, albeit slightly, but not fully, of course, I met in a hot spot, undergoing sabotage training, many years later. I recalled this film in the process of that practical training, realizing that our scout was completely immersed in the enemy's camp and lived surrounded by a hostile population, without the right to make a mistake ...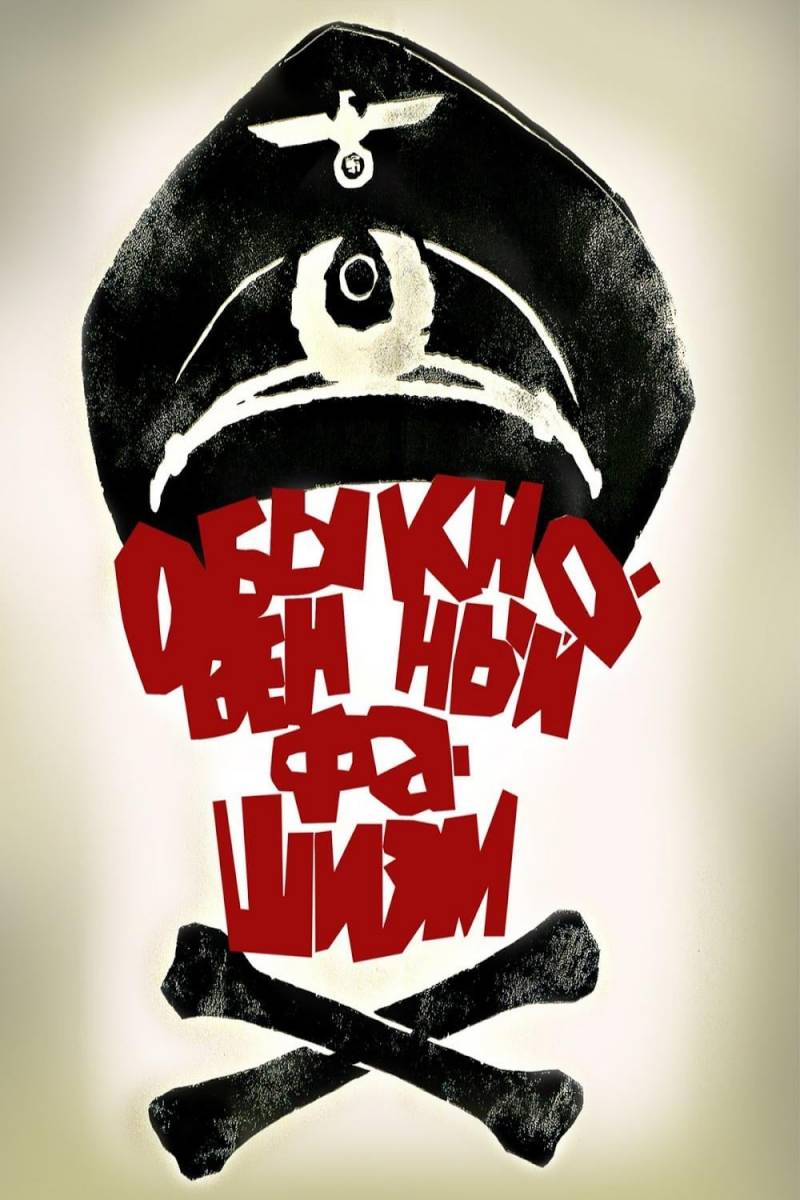 3. "Ordinary Fascism"
To say that I was shocked is to say nothing.
This film gave me a clear framework and direction for understanding that Nazism is evil in its purest form. Mass madness of fanatics who believed in their exclusivity, unprecedented cruelty, violence and inhumanity.
This picture very clearly showed me what these ideas lead to, and I swear that I received a lifelong vaccination against this infection!
It so happened that I looked at it at the age of 8, and just at that time I came across books by Viktor Suvorov (Rezun), which I read voraciously. I was interested in the theme of the Great Patriotic War.
This film became a reliable barrier between my fragile consciousness, that little bit of knowledge that I had at that time, and the poison with which Rezun, masterfully presenting his version on the pages of Icebreaker, poisoned my childish consciousness. The traitor's books aroused my great interest in the subject of that war, directed me to an in-depth study of many works of real veterans and eyewitnesses of those terrible years. And how grateful I am to "Ordinary Fascism" for the effective protection of me, in fact, then still a child, from that terrible poison with which Rezun's texts were saturated.
Sniffing in the nose, we can sometimes smell those smells that we do not feel right now, but smells from the past. While serving in the army, I breathed in the smell of bodies whose souls had left them. This smell haunts me after many years, although there is no death nearby. This film and the idea of ​​Nazism are firmly associated for me with this very smell. The smell of death ...
Recommended by me to
obligatory
watching on the big screen in the school curriculum. With the withdrawal of all smartphones at the entrance to the hall and the seating of children through two armchairs for complete immersion in the horrors of the paintings of this work. Let the children learn the cruel lesson of Nuremberg before they vomit and nausea, having received the vaccine forever
of truth
so that the rearing hydra of fascism and Nazism has recently met resistance, disgust and contempt of young people ...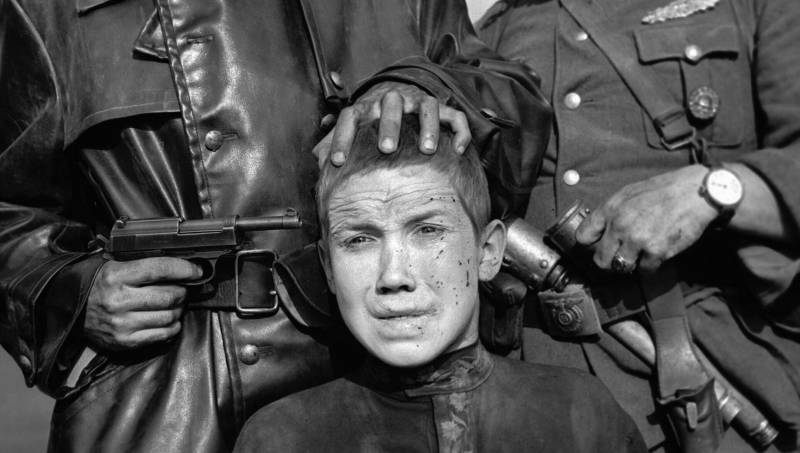 4. "Come and see"
How much I wanted to write about this film. But I won't.
I will try to describe only in a short text the feelings that this motion picture caused me in childhood.
Have you ever heard the ringing silence that muffles and presses on your ears?
Can you imagine how this very silence breaks like an invisible canvas without sound?
Such a gap in my child's soul reflected this
story
... So close I felt her.
This film taught me, taught me the first lesson about real war. The very moment of the "sky of Austerlitz", where the enthusiastic drums and the beautiful ranks of the advancing line infantry fall silent, where the attractiveness of war melts away.
Remarque's disappointments, Bolkonsky's revelation, a business trip to the Caucasus - all this happened to me later. The first truth for me sounded in this film.
If I can put it that way - a heart-rending cry of silence at dawn - that's what I would call my impressions of this masterful painting.
Recommended for mandatory viewing in high school.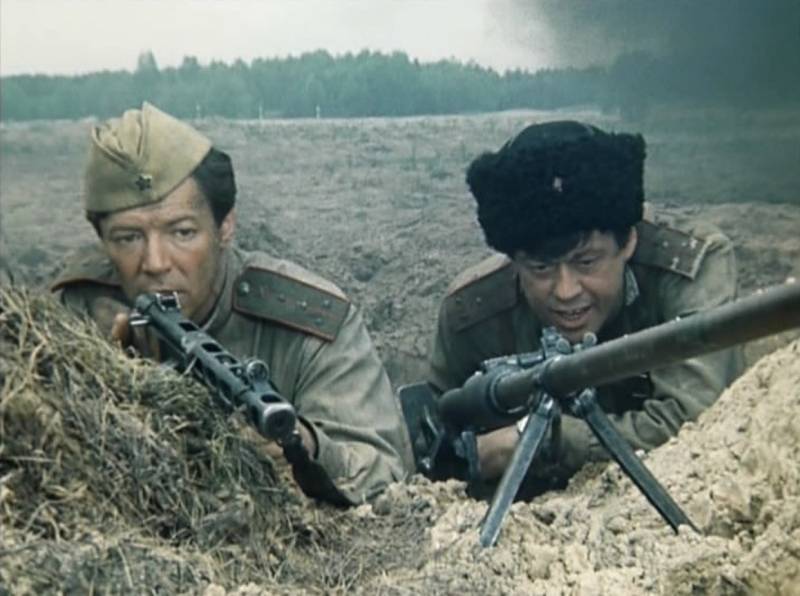 5. "The battalions are asking for fire"
Not to say that this film claims to be a special place among the imperishable works. But for me personally, he first taught me the following lessons, which were confirmed in life.
First, there are no happy endings in a war ...
Secondly, courage, destinies - broken by the tactical plan - have a place to be and are only "battles of local importance". Through this film and "The Dawns Here Are Quiet" I heard Levitan's daily calculations about local battles in a completely different way. I began to hear in these days, in the days of calm on the fronts, the continuing death of thousands of my compatriots, the broken destinies who did not perish in vain, but in their own way brought that day closer, brought it closer as they could, not in the main directions.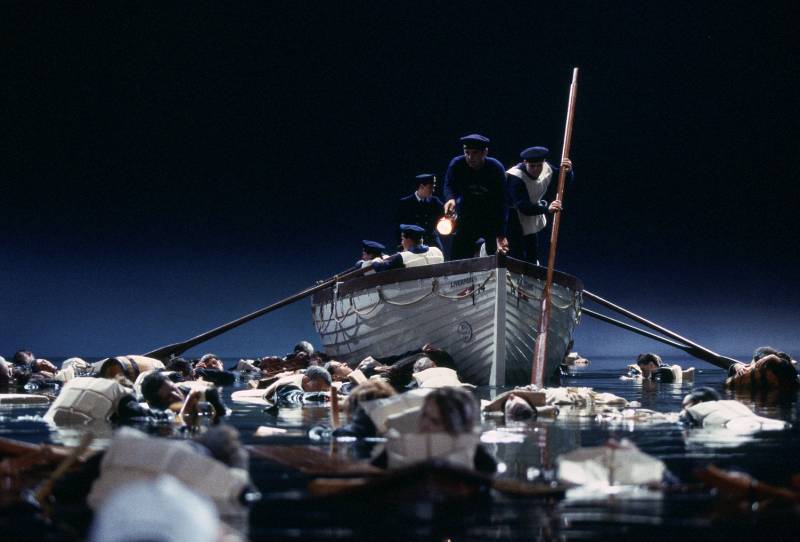 6. "Titanic"
This movie impressed me.
Many years later, I was so disappointed in people and love, wounds in my soul - as we all know. This film opened for me a world of feelings, fidelity and great faith in love at the very moment when everything around collapses and perishes.
Human attitudes of society's behavior: social groups, hierarchy, the gap between classes and the attitude towards people below you - all this I saw for the first time in this film.
In the 90s, we had not yet seen so clearly a class gap, and then it became a revelation for me.
At school we were often taken to the cinema classes, but this was the first time when all the children were silently sitting and watching all 2 hours and 20 minutes. Leaving the hall, we were all overwhelmed by the scale of the picture, the catastrophe. My classmates and I discussed every detail of the film and every scene for a long time.
I can say that this saga of love and an example of the class nature of society still remains on the most important shelf of my collection.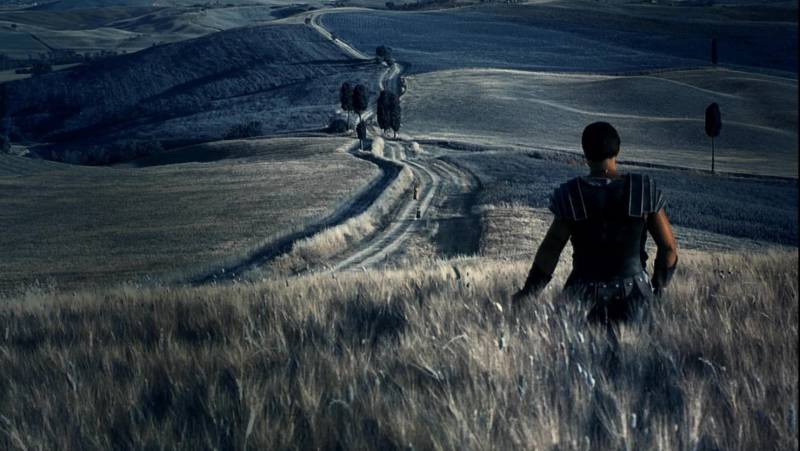 7. "Gladiator"
The film taught me a lot.
Dignity, honor, honesty, determination and love for the Motherland.
Faith and love for the Motherland is not love for the emperor or power. Grievances from the authorities do not stop love for the Motherland, if you understand this love for the Fatherland correctly.
Being true to your convictions and overcoming any proposed circumstance with honor and dignity are the important lessons I learned from this film.
I watched as a teenager, already in the army, faced with betrayal, corruption and stupidity of the command, examples of service from this film helped me to overcome everything, not to break down. They helped not to confuse the disappointment that comes from the authorities, with love for the Fatherland and the fulfillment of one's duty with honor and dignity.
"I will only serve Rome" - for me still means that I will serve only the Fatherland, and not anyone else.
I would recommend this film for viewing at the central recruiting offices of the military enlistment office system.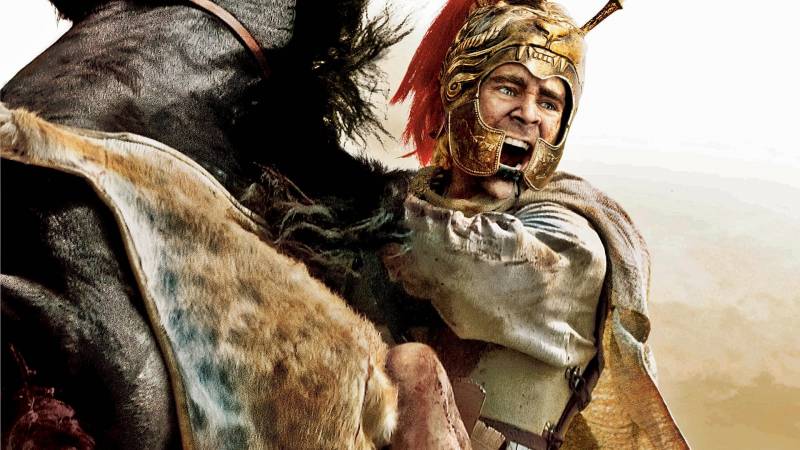 8. "Alexander"
This film is not an absolute example, but it was he who taught me how to dare to dream.
To dream bravely and courageously, despite the condemnation of relatives and friends, not to look back at society.
If you believe in something, fearlessly go to your dream, and let the whole world wait! You attract those who do not dare to dream, who are afraid, do not dare. They will follow you to the very end of the earth, to India, from where no one has returned! They will publicly idolize you, but weave a conspiracy behind your back. And only in flight to your dream, boundless and immensely high, will you achieve much more than you would simply be afraid to dream ...
How now our leaders lack this energetic courage, around whom we would rally, inspired, if not our own, but his dream - a strong and absolutely free leader!