Japanese Press: Japan Wants to Become Winner of China and Russia from World War II Loser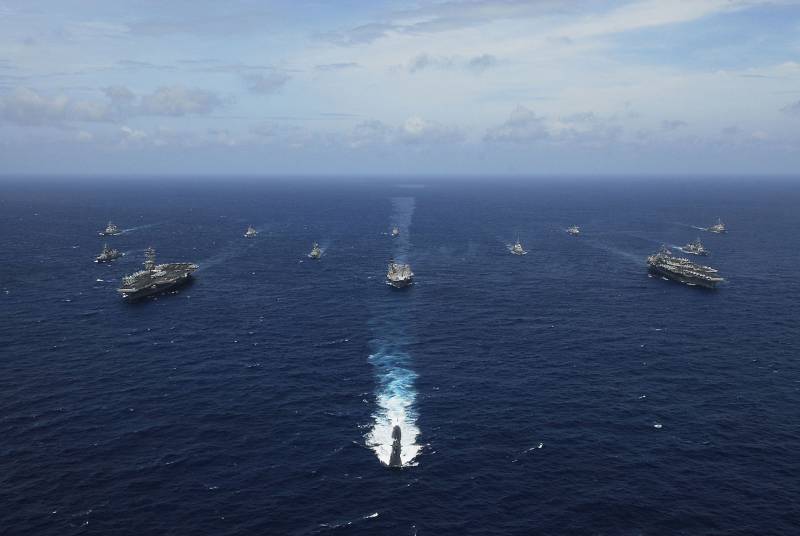 From a country that lost in World War II, Japan wants to turn into a winner of Russia and China. She must lead a new campaign against Moscow and Beijing.
This is how Eiji Yamashita, professor of economics at the Japanese Nippon Daigaku University, argues in his article published by the Internet portal JB Press.
The Japanese press claims that Japan can already be considered the winner of Russia and China in the world war. Yamashita believes that the last global conflict was not World War II, but the Cold War, which Tokyo waged on the side of the winners, that is, the United States and the Western countries.
Thus, Russia, that is, the Soviet Union, Japan has allegedly already won, and it is now, as it were, very close to victory over Beijing.
At the same time, the author notes that Tokyo's victory in the Cold War did not become sufficient compensation for the defeat in World War II, where it was an ally of the Nazis. Indeed, in the Soviet-American confrontation, Japan played an inconspicuous role. But now she, according to Yamashita, has a chance for revenge if she takes a leading position in the military-political union QUAD, which, in addition to her, includes the United States, Australia and India. Moreover, on the basis of it, it would create an "Indo-Pacific Charter" with a wider range of participants.
It is then that Japan, the author believes, can turn from the country's loser in World War II into the undisputed and main winner of Russia and China.
https://ru.wikipedia.org/, U.S. Navy