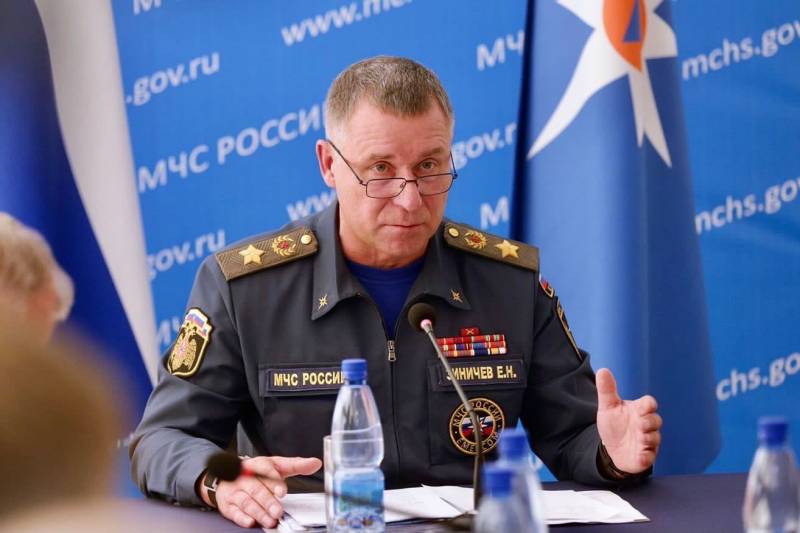 The head of the EMERCOM of Russia, Evgeny Zinichev, died tragically in the line of duty, saving a person's life. This was reported by the press service of the department.
At the moment, the details of the incident are not provided. The head of the Emergencies Ministry was on a working trip to the Krasnoyarsk Territory in connection with the large-scale exercises in the Arctic zone on behalf of the President of the Russian Federation.
EMERCOM of Russia informs with regret that Evgeny Zinichev died tragically in the line of duty, while attending interdepartmental exercises to protect the Arctic zone from emergencies, saving a person's life
- said in a statement.
Earlier, some media reported that Zinichev checked the construction progress of the building of the new fire station in Norilsk and visited the Dudinsky Arctic search and rescue team of the Russian Emergencies Ministry. On September 7, in Dudinka, he launched a large-scale interdepartmental experimental research exercise in the Arctic, within the framework of which EMERCOM specialists will work out 12 scenarios for eliminating possible emergencies. In addition, it is planned to test 47 new models of equipment, equipment and methodologies.
Evgeny Zinichev was 55 years old, he was born on August 18, 1966 in Leningrad, as the Minister of Civil Defense, Emergencies and Elimination of Consequences of Natural Disasters from May 18, 2018.