The beginning of autumn was marked by a big noise in the press about the termination of the contract for the supply of Russian rocket engines RD-180 to the United States. Many media outlets spoke about what and how the Americans will continue to do after the RD-180 supplies stop.
Discontinued? Where did the information come from?
Information about this was posted by the site The Verge with reference to the executive director of United Launch Alliance (a joint venture between Boeing and Lockheed Martin, engaged in launching spacecraft) Tori Bruno.
ULA is also the official contractor for the Pentagon. True, this does not really mean anything, SpaceX is also a contractor for this structure.
Interestingly, neither Boeing nor Lockheed Martin published any official statements on this topic. Anyway, in the American segment there is complete silence on this topic. All specialized publications were filled with the topic of Afghanistan and Biden. Various degrees of heat. Even those who should have written about it have no time for rocket engines.
As for The Verge, this site is in the third XNUMX most popular in the United States. But apparently, someone saw this publication, and, as usual, a wave started.
In principle, nothing surprising. Someone spoke about the fact that the United States would not be able to do anything without the RD-180, someone decided that it was very unprofitable for NPO Energomash, which was left without such a source of income.
The truth, as always, is somewhere in between.
In fact, what can be said in essence?
In essence, the RD-180 is really what they write about it, namely an extremely reliable and inexpensive engine. For 20 years of use of which not a single accident and catastrophe occurred due to the fault of the engine itself.
As of April 08, 2021, that is, more than 20 years since the first launch of the Atlas LV with the RD-180, 116 engines have been delivered from Russia to the United States. For 20 years, 92 launches took place, all of them were recognized as successful.
Since 2014, relations between Russia and the United States began to deteriorate, the engine has repeatedly become hostage to political games, but expediency overpowered ambitions and supplies continued. Accordingly, the Atlases continued with military satellites as well.
But in the USA, active work began to replace the RD-180. In any case, it became clear that something had to be done with the Russian engine. No matter how good the RD-180 was, its very presence in the US military structures, and even more so in those related to space, did not look very sane in the eyes of the Americans.
Indeed, it was time to decide whether Russia was a potential adversary or a partner in space programs.
So far, it has not turned out very well, but the work, as they say, is going in this direction.
In the summer of 2020, ULA received the first BE-4 test engine from Blue Origin. BE-4 is intended to replace the RD-180. It differs from the Russian engine, but the essence is in its very presence.
The Americans still had a backup version with the production of the RD-180 itself under license, they have the right to do this until 2030. However, there really is no point in trying to establish the production of a Russian engine under a license that will end soon, it is better to invest in your engine. So here the Americans are acting absolutely logically and pragmatically.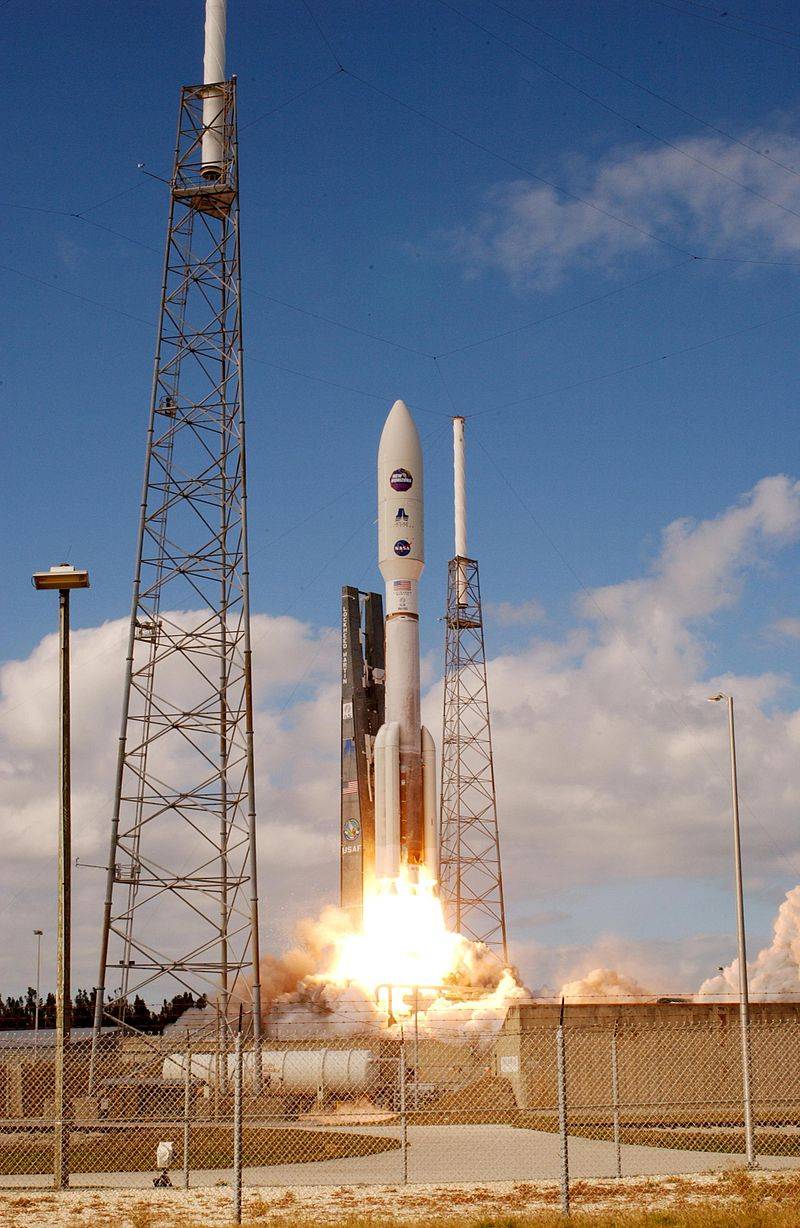 On April 16, 2021, Roskosmos announced the dispatch of the last batch of 6 RD-180 engines to the United States.
This does not mean that cooperation is over. But it is very likely that the Americans are implementing their import substitution program. But - with a certain safety net in the form of a commodity stock from the RD-180.
According to The Verge, Boeing and Lockheed Martin have about 30 engines in warehouses. How often are Atlas V launches carried out in the USA - maximum 5 times a year. That is, on such a stock, you can start for several years. Very reasonable. During this time, you can bring to mind the BE-4.
Naturally, now many people say that the introduction of a new engine is associated with certain risks, that the BE-4 will be worse than the RD-180, that it makes no sense at all to change the RD-180, we need to be friends with Russia and continue to buy the RD-180. But this opinion comes mainly from our side.
Americans have a slightly different opinion. Politically, economically, they want their products to be put into orbit by "their" rockets. In principle, this is normal for a country with such a patriotic pumping. Hence the rampages of old McCain and the claims from SpaseX.
This is fine. The desire to have your own engine so as not to depend (the option is not to feed) from the Russians, and besides, modern, with all these ecological gadgets - this is really normal.
Another question, of course, is how effective the BE-4 will be. It is clear that sooner or later, it will start working. Something, but the Americans have not forgotten how to build engines. They will finish it too. And at the end there will be a solution to political issues, since it is so unbearable, and the money will not go "to the side", to a potential enemy. And the engine will be American and modern. Not + 5% to cravings, of course, but to conceit for sure.
RD-180 is an excellent engine. For 20 years the Americans have become convinced of its reliability and accurate work. But the arguments from our experts that the United States is better off not getting involved in the development of a new engine just look frivolous. Unfortunately, many of our media are simply calling on Americans to degrade. It doesn't look very nice, especially since the Americans still don't take our opinion into account at all.
Indeed, why develop new engines by making mistakes by falling and getting up? You can buy ready-made and use it. All the way. The whole question is when this emphasis will come. When will relations between countries deteriorate completely or when we will not be able to produce the engine in the required quality?
Both situations can easily happen. But go ahead as it shows
история
, necessary. This is called progress. Technical and technological.
An example can be given not from the space industry, but from a more mundane one. For almost 50 years, our beloved AvtoVAZ has been producing almost the Niva SUV. Almost unchanged. With an ancient engine, an archaic gearbox, non-disconnectable all-wheel drive, again an "ultra-modern" bridge, and so on. The options of this car fit on a child's palm.
It was believed that the main thing is price and reliability. The rest is so ... secondary. That is why "Niva" is often not seen on the roads and off them, in contrast to more modern and comfortable competitors. Although which competitor from Niva ...
In the space industry, we have the same policy. We successfully did not start working on projects of interplanetary stations, or on new ships, or on new launch vehicles. With the launch vehicle, the throws were definite, but so far they have not led to anything. We still have the ancient "Union" on our table, the works of S.P. Queen and no less ancient "Proton". This was enough to organize a space transport system. The key word was "was", because we are very confidently kicked out of this segment by the cheaper American reusable ships.
Judging by how the ancient Nauka module was dragged into orbit for the actually decommissioned ISS station, with orbital construction we have roughly the same as with interplanetary flights.
So everything is clear here. And the desire of the United States to secure itself as much as possible in terms of space launches from import dependence, and the reaction of many of our media, who rushed in a race to condemn the entire American space program if they refused to use the RD-180.
Yes, the RD-180 is good. But it is used only in one stage of two missiles, Atlas 3 and 5. They fly 2-5 times a year. Yes, this is an excellent "workhorse" that has regularly dragged American military satellites into orbit for 20 years. Heavy, note.
But apparently, the era of cooperation between Russia and the United States in space is approaching its natural end, and in the very near future, the countries, apparently, will simply separate and disperse each in their own direction.
Of course, it is unpleasant to understand that Energomash will lose such a good source of funding as American contracts. And that now in Russia a certain part of the electorate will not be able, puffing out their cheeks, to proudly declare that "they put everything into orbit on our engines!" Conversely, Americans will be proud to finally get rid of their dependence on Russian engines. If the United States is generally aware of this, by the way.
Most likely, there are only those in the know who are completely "in the subject", like Elon Musk.
In any case, no matter how rocket-propulsion relations between the countries develop in the future, it would be better for our Roscosmos engineers to think and figure out where we can use the RD-180 in our country. They say it is a very reliable and powerful engine ... It's amazing that we don't use it anywhere.
And let the United States go its own way. Yes, there is clearly nothing we can do to prevent them from doing this, it is probably worth thinking more about our future tasks and methods of their implementation.
And dollars ... Well, we must try to do without them. Moreover, there will be less and less of them anyway.