The Israeli company was going to supply ATGM Spike LR2 to Serbia and Poland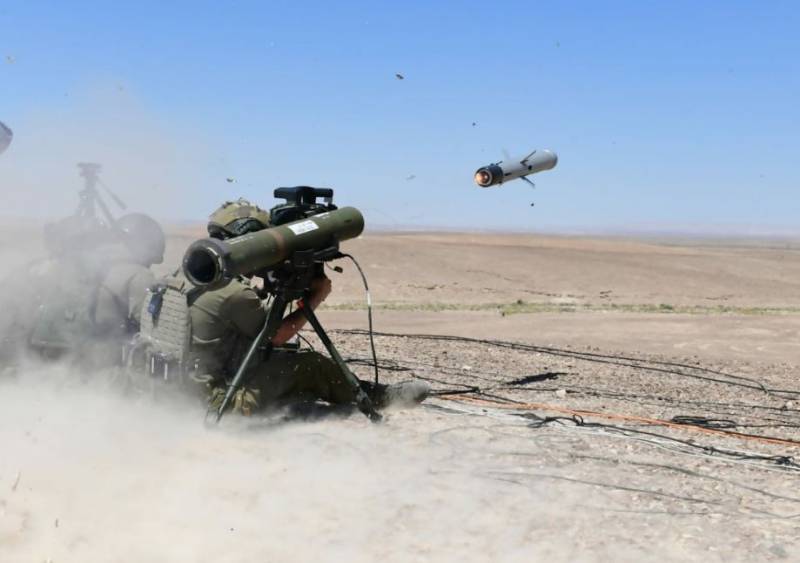 Rafael Advanced Defense Systems from Israel actively promotes its products at international military exhibitions. She recently presented the missiles at the MSPO exhibition in Kielce, Poland. Rafael produces the Spike LR2 ATGM system and expects that they will be acquired not only in Poland, but also in Serbia.
Earlier, the regional director of Rafael Al Zaher said in an interview with Serbian television that Israel and Serbia are negotiating a possible sale of Spike LR2 anti-tank missile systems to the Serbian government. On the Serbian market, the company already operates in cooperation with the state defense company Yugoimport-SDPR.
In addition to Serbia, the company is going to actively work in Poland: it was the only Israeli military-industrial firm at the recent arms exhibition and expects that Warsaw will be interested in its products.
The first deal with Poland was signed back in 2003, when Polish partners received technologies for the production of anti-tank missile systems. Then another contract was awarded, expiring in 2021. Therefore, now Rafael is promoting the idea of ​​signing a new agreement that would allow the sale of Israeli missile systems to Poland.
If Serbia and Poland acquire Spike LR2, then they will enter the "club" of Israeli ATGM owners in Eastern Europe. Currently, the Israeli-made complex is already in service with the armies of countries such as Hungary, Slovakia and Estonia.
Recall that the Spike LR2 belongs to the family of Israeli multi-functional anti-tank missile systems Spike. An analysis of the export deliveries of Israeli missile systems shows that they are somewhat cheaper than their main competitor, the American Javelin.
The cost of the Israeli complex is about 200 thousand dollars, while the cost of Javelin is about 240 thousand dollars. It is known about Spike missiles that they can be equipped with combined, fragmentation and cumulative warheads. Thus, for Serbia and Poland, the acquisition of an Israeli missile system would be a profitable decision, given the high quality of Rafael products and their effectiveness.
Twitter / RAFAEL Defense Systems