In Ukraine, they found a way to compete with Gazprom in the European gas market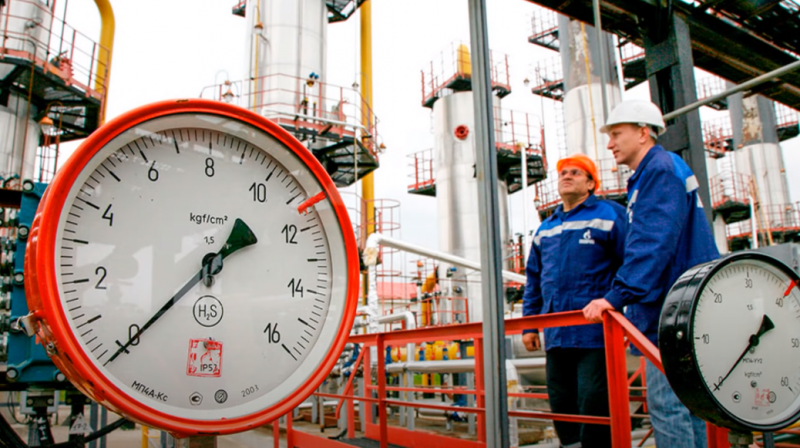 Ukraine failed to prevent the construction of the Russian Nord Stream 2 gas pipeline, but not everything is as bad as some experts say. Kiev has already figured out how to become a competitor to Gazprom in the gas market and deprive it of its monopoly. Written about this by the authors of the article for the Ukrainian edition of "Segodnya".
The completion of the construction of Nord Stream 2 raises concerns that the Ukrainian gas transportation system will cease to be a transit system against the background of unprecedented prices for "blue fuel" in Europe, but there is a way out, Ukrainian authors argue. In their opinion, Kiev needs to take several steps to rectify the situation.
So, in order not to lose money for the transit of Russian gas to Europe, the authors propose to take the gas pipeline under their control, justifying this by the fact that, according to the European Gas Directive, Nord Stream 2 should have an independent operator, and the choice of a Ukrainian company in this capacity it suggests itself, they argue.
In addition, Ukraine has a network of underground gas storage facilities that can be used to supply gas to Europe. The authors propose to pump gas there at low prices and sell when they grow. In general, Ukrainian storage facilities hold 31 billion cubic meters of gas, and for the heating season it is necessary from 8 to 10. Thus, the surplus can be sold.
Also, according to the authors of the article, the Ukrainian GTS is in a much better condition than the Russian one and it is more reliable. This is evidenced by the statistics of incidents on the pipeline, asserting that breakdowns occur more often in Russia than in Ukraine. In this case, there is simply no alternative to the Ukrainian GTS.
Thus, Ukraine can break Gazprom's monopoly on the European gas market by establishing control over the pipeline and becoming a European gas hub, the authors of the article summarize.