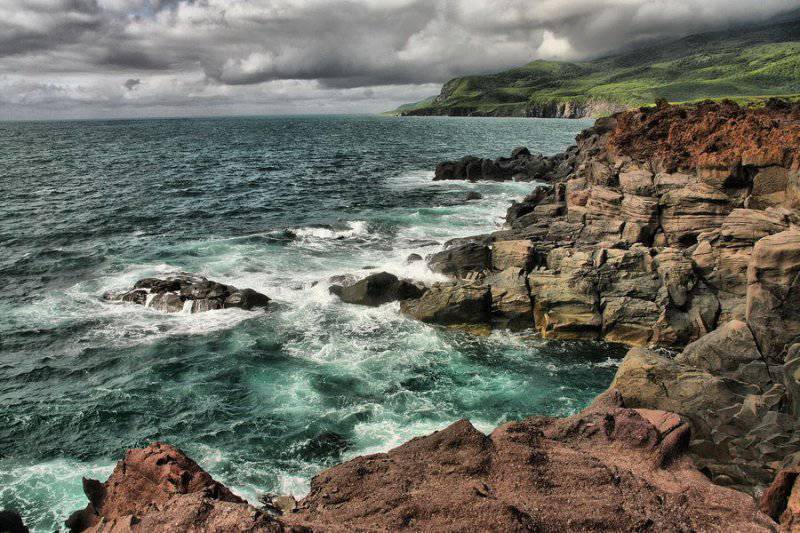 Nameless islands of the Kuril chain began to give names. Two rocky islands, located about two hundred meters from the northeastern part of Shikotan Island, are named after the commander of the Kuril assault operation 1945, Major General Alexei Gnechko, and the famous scientist and TV presenter Sergey Kapitsa. Last weekend, special capsules were laid on these islands, flags of Russia and the Sakhalin Region were installed.
The head of the South Kurile District, Vasily Solomko, said that each of the islands that have acquired the name has an area of ​​approximately 100 square meters, and they rise above the surface of the water 30 meters.
Previously, the residents of Shikotan repeatedly approached the nameless islets on boats and climbed them, but for the first time participants of the official expedition called "Name on the map of Sakhalin and the Kuril Islands" visited these sites. Expedition came to the island of Shikotan on the ship "Igor Farkhutdinov", ITAR-TASS reports.
Samples of land were taken from the islands of Alexey Gnechko and Sergey Kapitsa, which were transferred to the governor of the Sakhalin Region Alexander Khoroshavin. It was on his initiative that the beginning of a new tradition was given - the collection of particles of all the islands of the region in the museum and exhibition complex, which will become a symbol of the unity of the Sakhalin region and the indivisibility of Russian territories.
The first expedition to assign names to the nameless islands of the Kuril chain was about 140 people - scientists, members of the Federation Council, doctors, teachers, miners, journalists of federal and regional media. The next expedition to the nameless islands is planned to be sent in October of this year.