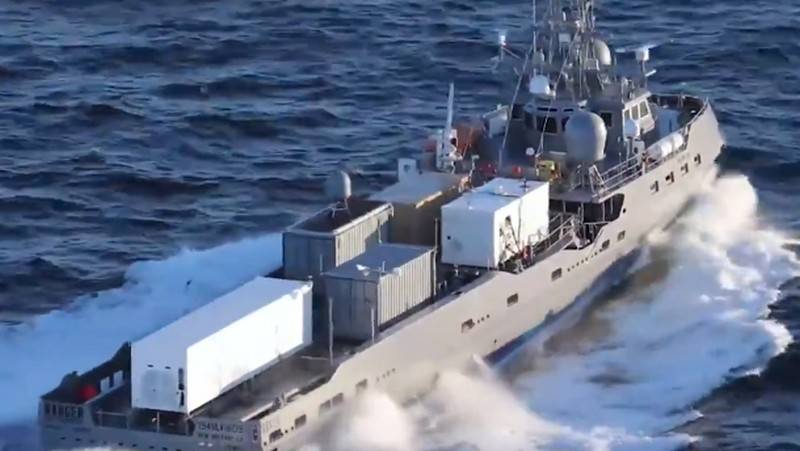 The US Navy continues to implement the Master of the Phantom
fleet
", within the framework of which surface tests are carried out
robots
. According to the press service of the Pentagon, at this stage, the Ranger robot tested a universal launcher.
According to the report, the tests of the robot were carried out on September 3. For testing, a modular launcher was installed on board the Ranger robot, which launched the SM-6 anti-aircraft missile. Whether an air target was hit or it was a launch to check the operation of the installation itself is not reported, and other details of the tests are also lacking. Earlier it was reported that the US Navy is conducting a second phase of testing, within which the integration of control systems and combat load is carried out, as well as tactical experiments are carried out.
It is noted that the mobile universal launcher can launch other types of missiles, in particular the cruise Tomahawk, which significantly expands the range of tasks that surface robots can perform.
Currently, the US Navy's Ghost Fleet has two robots, the Ranger and the Nomad, converted from fast commercial supply vessels. According to previously published information, in 2022, the US Navy will include two large robotic ships with a displacement of 900 to 1800 tons, there is no exact data.
See the game-changing, cross-domain, cross-service concepts the Strategic Capabilities Office and @USNavy are rapidly developing: an SM-6 launched from a modular launcher off of USV Ranger. Such drives the future of joint innovation capabilities. #DoDInnovates pic.twitter.com/yCG57lFcNW

- Department of Defense