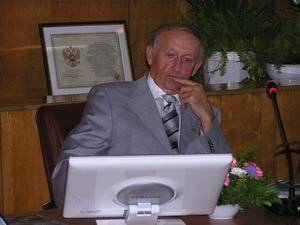 Vyacheslav Boguslaev, the head of the board and the board of directors of the engine-building enterprise of Motor Sich OJSC (Zaporizhia), has announced that the enterprise is ready to enter the Russian United Aircraft Building Corporation (UAC), Delo newspaper reports.
"I'm ready, eat me," he said at Gidroaviasalon-2012 on Friday, answering a journalist's question about the possibility of Motor Sich's assets being included in the UAC structure. At the same time, according to Boguslaev, proposals from the KLA have not yet been received. "We are not taken, there is an opportunity, but there are no proposals yet," he said.
The head of the UAC, Mikhail Pogosyan, speaking recently at the International Air Transport Forum in Ulyanovsk, said that the corporation has two key areas of integration into the world
aviation
industry: the formation of strategic alliances and, in parallel, the creation of a fundamentally new production order, which makes it possible to fit into world cooperation as efficiently as possible.
According to the head of the KLA, India, China, Italy, Ukraine, Indonesia and South Africa could join the alliance.