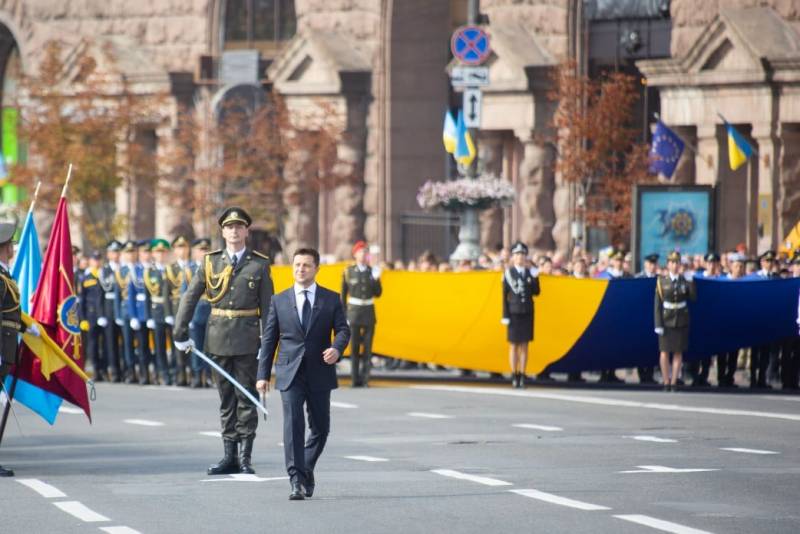 In Ukraine, discussions continue on the likelihood of a meeting between the country's president and his Russian counterpart. Zelensky's office has repeatedly made it clear that they are waiting for a meeting with the President of Russia.
At the same time, a few months ago, Vladimir Putin unambiguously noted that he was ready to meet, but for this it was necessary to discuss specific issues on the international (bilateral) agenda, adding that the current Ukrainian authorities are virtually not independent.
In Ukraine, they were offended by this statement of the President of Russia. However, time passed, and again the question of a possible meeting between Zelensky and Putin is being raised by representatives of the Ukrainian authorities.
In particular, Ukrainian Foreign Minister Dmitry Kuleba voiced his comment on a possible meeting.
According to him, Ukraine is ready for a meeting between the two presidents. Minister of Foreign Affairs of Ukraine:
We are not hiding from a meeting with Putin, we are ready for it.
At the same time, Kuleba added that the Ukrainian authorities have the impression that "it is the Russian side that is leaving the meeting, finding excuses."
What other excuses? Putin made it very clear that all the main issues of the Ukrainian agenda today are being resolved not in Kiev, but in Washington. By the way, Zelensky's recent visit to the United States confirmed this fact, because Zelensky decided to show Joe Biden even a plan for a number of reforms. And if Kiev is not independent, then what is the point of meeting with someone who now occupies a chair on Bankova Street, serving a number in the role of "president" ...