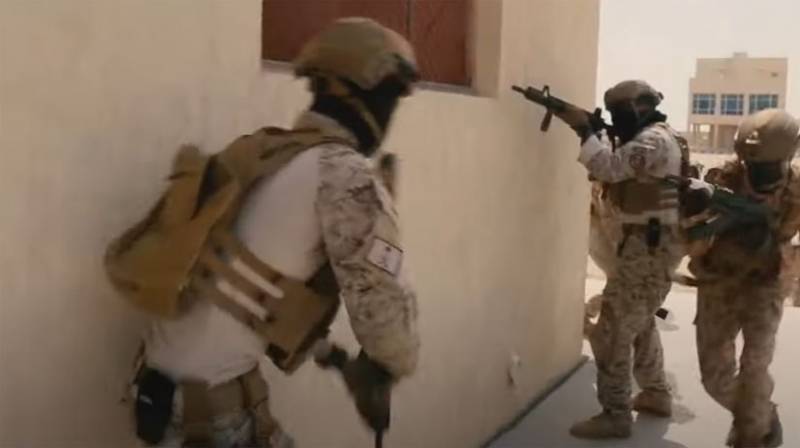 The American press is commenting on the recently signed agreement on military cooperation between Moscow and Riyadh. This is the first such agreement in the newest
stories
relations between Russia and Saudi Arabia. Let us remind you that it was signed during the Army-2021 international forum, which took place in the Moscow region in August.
American journalists were jealous of the fact that the Saudi Arabian authorities made direct contact with Russia in matters of military cooperation. So, the Breaking Defense publication writes that the agreement between the Russian Federation and the Saudi monarchy clearly indicates the latter's readiness to go beyond the established framework of military partnership with the United States.
From the material:
It is becoming clear that Saudi Arabia is no longer ready to concentrate exclusively on Washington in terms of its defense activities.
American reporters recall that the United States had previously decided to withdraw its THAAD missile defense systems from the Middle East. Experts then considered that this may indicate the actual recognition by the United States of the insolvency of these systems against missile attacks by "pro-Iranian groups." Recall that the Yemeni Houthis are also classified as pro-Iranian groups in the United States, whose missiles have repeatedly managed not only to cross the air borders of Saudi Arabia, but also to reach the country's capital, Riyadh.
The US press, annoyed by the agreement between Moscow and Riyadh, points out that the rapprochement between Russia and Saudi Arabia in the military and military-technical spheres poses a threat to the United States. America could lose part of the large Saudi arms market, as well as its reputation as the largest partner of the monarchies in the Middle East.
All this is announced against the background of Biden's order to the FBI to declassify the data on the 11/XNUMX attacks. The US believes that the terrorist attacks in New York and Washington took place "not without the involvement of individuals in Saudi Arabia."