Women's dresses and burqa helped British special forces get to Kabul airport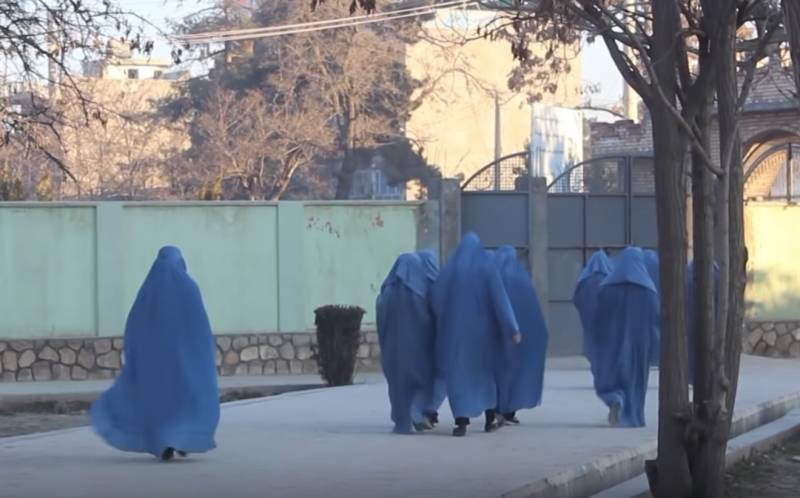 Women's outfits and a burqa helped British special forces to get to Kabul airport and leave Afghanistan. Writes about this British edition of the Daily Star.
According to the newspaper, a group of special forces from the Special Airborne Service (SAS) remained in the south of Afghanistan. Since the helicopters were not sent for evacuation, the fighters decided to independently break through to Kabul, where was the only place from where the planes took off.
The British military, of which there were about 20 people, developed a plan to infiltrate Kabul. According to reports, they donned women's dresses and veils, after which they took several taxis, which took them to the Afghan capital. To avoid being stopped, the cars were decorated with Taliban * flags (the movement is banned in Russia as terrorist).
(...) threw most of their equipment apart from
weapons
and ammunition, and covered ourselves with a burqa. Then they paid for five taxis and drove to Kabul.
- told the source of the publication.
It is noted that on the way to Kabul they were stopped several times by militant patrols, but the camouflage worked and they safely reached the city. An Afghan accompanying the "women" said that they were very "pious" and were going to the capital to personally greet the return of the Taliban to Kabul.
In the city, on the way to the airport, the British were also stopped several times at checkpoints, but they were never asked to take off their burqa. The group managed to reach the airport and evacuate from Afghanistan in one of the British Air Force planes. Whether the Afghan accompanying them was evacuated with them is not reported.
There were some risky moments, but even the Taliban did not want to take off the veil from the woman
- writes the edition.