American edition: Instead of the F-35C, the US Navy could get a carrier-based stealth attack aircraft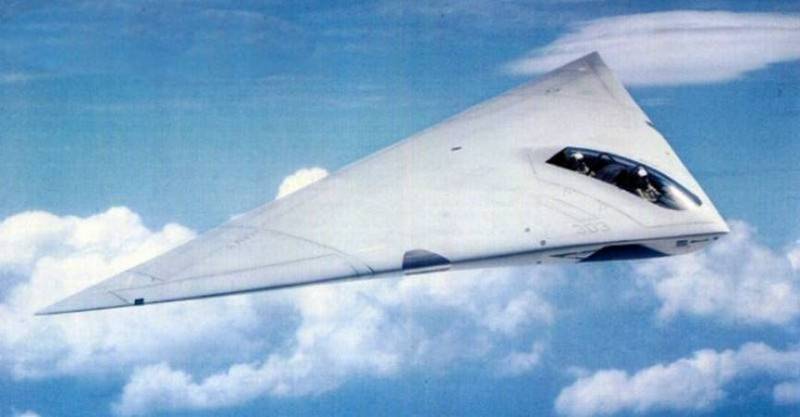 The US Navy could have received a new carrier-based attack aircraft instead of the fifth-generation F-35C fighter, writes the author of an article for the American edition of Military Watch, but the program for the development of a new aircraft was not implemented.
The American Air Force at one time received the F-117 and B-2 aircraft, created according to the "flying wing" scheme. The US Navy could also adopt a carrier-based attack aircraft, created according to the same scheme, but the program was closed due to the high cost. Currently, the fleet receives deck-mounted F-35C and F-35B, which, in terms of their characteristics, do not reach the level of a promising attack aircraft.
The ATA (Advanced Tactical Aircraft) program was launched in 1983. Initially, the fleet wanted to get a multipurpose aircraft, but later it was decided to develop the A-12 Avenger carrier-based attack aircraft. As conceived by the military, this aircraft was supposed to enter the air wing of nuclear aircraft carriers with the task of striking ground targets at long distances.
The aircraft was designed according to the "flying wing" scheme with stealth elements. It was planned that the attack aircraft would be able to carry up to 2,3 tons of bomb and missile load at a range of up to 1,5 thousand kilometers. The first flight of the new aircraft was planned for 1991, and it was supposed to go into production no later than 1994-95. However, in 1991 the program was closed, as it was considered that the plane would be too expensive, its cost at that time was up to $ 90 million per plane.
Currently, the US Navy command regrets that the project was not implemented, since the F-18E Super Hornet carrier-based fighters in service cannot carry a large load and their range does not correspond to the tasks
fleet
... The newest F-35Cs introduced into the aircraft carrier's wing also fall short of the A-12 Avenger's performance.
According to the author, if the project of the attack aircraft were implemented and it would have been adopted, the US Navy could cause "much greater concern" for Moscow and Beijing, as well as Pyongyang and Tehran.