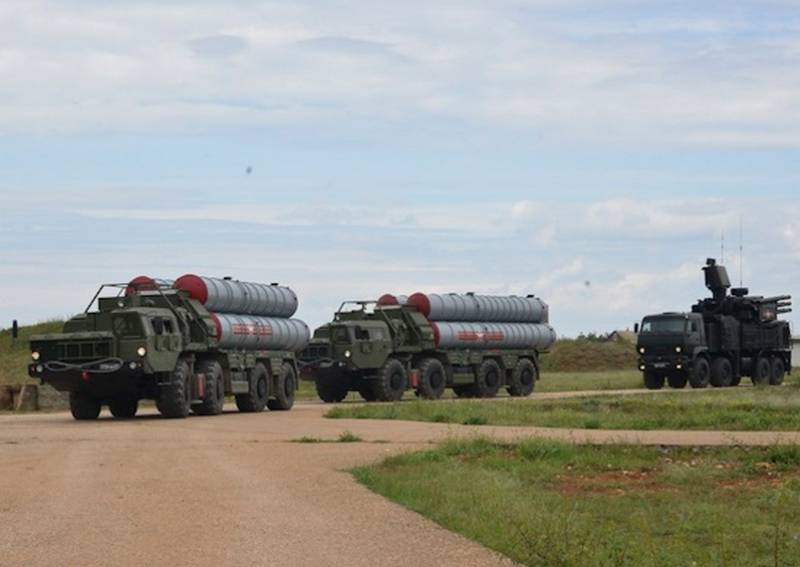 Who is telling the truth and who is manipulating information? This is the question asked by Semih Idiz, a political columnist for the Washington-based newspaper Al Monitor. According to the authors of the Ahvalnews resource, which discusses Idiz's opinion, the focus of journalistic interest turned out to be some intrigues that allegedly arose over Ankara's intentions to purchase a second batch of S-400s.
Al Monitor emphasizes the ambiguity of the situation. On the one hand, in Russia last week they voiced their readiness to sign a contract on the transfer of an additional batch of weapons into the hands of Turkish partners. At the same time, it was argued that the consolidation of the conditions on paper would take place before the end of this year: the media refer to the comment by the general director of Rosoboronexport, Alexander Mikheev.
On the other hand, as they interpret on the pages of the network aggregator Ahval, they were not ready to confirm in detail the specific timing of the final stage of the deal in Ankara.
The Turkish Defense Ministry allegedly stated that Moscow's initiatives could be discussed at any time, but at this stage there were no requests from Turkey. Consequently, the Russian side either simply declares their intentions, or "try to manipulate the cooperation between Turkey and the United States."
Not a single hint of a quick purchase of the second batch of S-400 was found in the last speeches of President Erdogan. From which the publication "Al Monitor" draws the conclusion that Russia is deliberately awakening the topic of the deal, ostensibly in order to push the Turkish authorities to a more active position. At the same time, according to Idiz, Russia allegedly can use the supplies of the S-400 air defense system to hinder the rapprochement of Turkey with the West.
At the same time, Recep Erdogan is considered a source of unpleasant consequences both for Russian-Turkish relations in general and for his own career. This is due to the alleged illusions of the Turkish leader about the possibility of building strategic relations with Moscow - which, according to a Turkish observer, who is clearly pouring water on the mill of American interests, "looks contradictory against the background of unresolved and growing disagreements over Syria, Libya, the Caucasus and Ukraine."
Now, according to the quoted opinion of the Al Monitor columnist, all
story
With the S-400, Erdogan turned out to be a trap into which he drove himself, giving Russia the opportunity to influence Turkey - which, it turns out, seeks to regain its former place in the Western Alliance.
All these statements by the aforementioned columnist look like another attempt to drive a wedge between Moscow and Ankara with a simultaneous desire to turn everything upside down in terms of information.