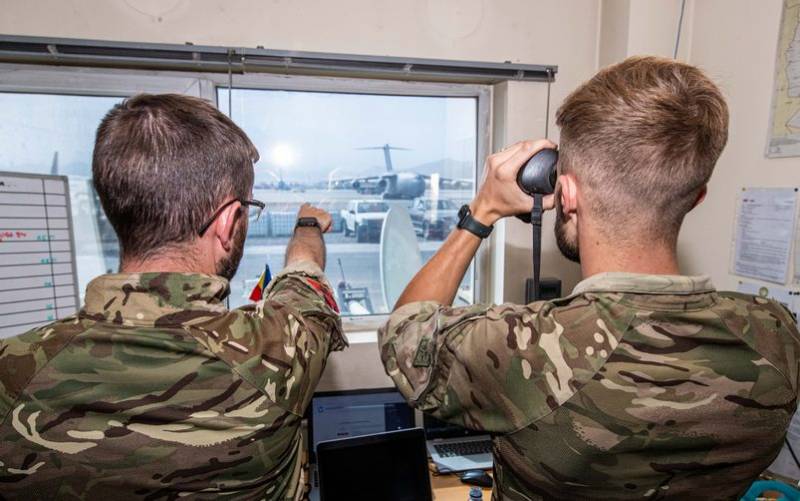 The incident took place on August 26, after the massive terrorist attacks on the territory of the Kabul airport. However, the details became known only the day before: the information was obtained by the journalists of the British round-the-clock channel "Sky News", infiltrating the Bryze Norton airbase in Oxfordshire.
One of the storytellers was a direct participant in the events - the flight commander K. Latchman, who was at the helm of the C-17 transport aircraft that day. The aircraft had already received permission to take off and began to accelerate when three buses, overcrowded with Afghans, appeared on the plane's trajectory.
People drove across to the taking off transporter to the nearest free plane, fleeing in panic from the terrorist attacks that thundered at the Kabul airport several hours ago. The controllers warned the British crew, and the C-17 was lifted into the sky a few meters from the ground transport.
Takeoff took place in already difficult conditions: the runway lighting line was de-energized. It was possible to avoid the sudden threat of collision thanks to the professionalism of the pilots: there was nowhere to deviate at a speed of 95 knots, they had to take the steering wheel and squeeze all the power out of the engines. According to Commander Latchman, after a happy ending in the control room of Kabul, they got in touch and admitted that they had prayed for the British - the observers no longer believed that a miracle would happen and the pilots would have time to miss the bus caravan.
aviation
RAF units were deployed in Kabul as part of Operation Pitting. This is how London called a multi-day evacuation program to evacuate from Afghanistan citizens of the British crown, as well as civilians from among the local Afghans who sought to escape during the capture of Kabul.
It is reported that in total they managed to evacuate over 15 people. For the British Air Force, this was the largest mission since World War II.