Member of the Ukrainian sabotage group: In Russia they are afraid of our soldiers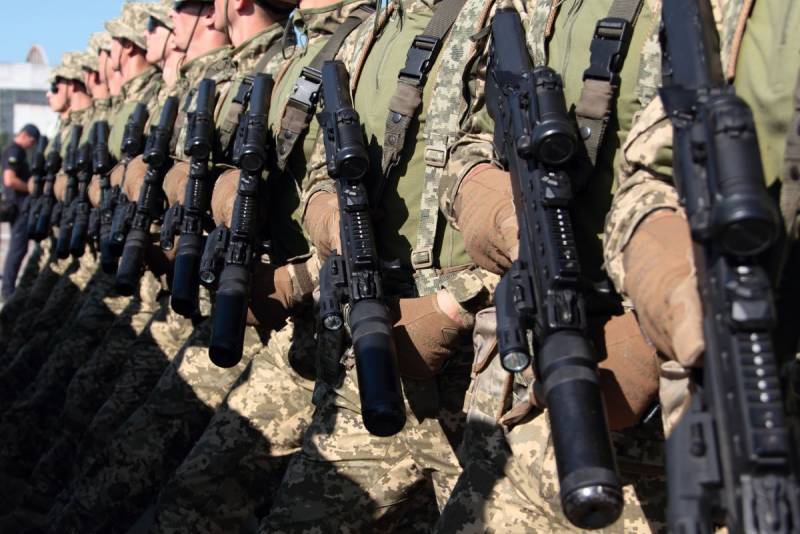 In Russia, it is as if they are afraid of Ukrainian soldiers, especially scouts. After all, the Russians are not fools, they understand the effectiveness of Ukraine's security forces both in direct actions and in covert operations.
This opinion was expressed in an interview with the Ukrainian press by a member of the Ukrainian sabotage group with the call sign "Shved", whose name is supposedly actually Andrei Baidala.
The Ukrainian media calls him "the most wanted saboteur in Russia."
In a conversation, "Swede" said that many people live in the LPNR who are waiting for the return of Donbass under the control of the Kiev authorities.
With the right approach and political will to that, we could go to Donbass to the sound of a march and people throwing flowers
- he considers.
According to Baidaly, Russia and its supporters in the republics are very afraid of this and are trying with all their might to prevent such a scenario.
He also claims that the Ukrainian special services are very effective in corrupting the population of Donbass and Russia.
Baidala accuses Russia and its "agents" of discrediting the Ukrainian "warriors of light", whom the "Swede" considers "the salt of the earth." They say that they are being slandered, saying that the soldiers of the Armed Forces of Ukraine and the employees of the special services of Ukraine do not disdain smuggling, drug trafficking and
weapons
... In fact, says the saboteur, they are not at all like that, but "white and fluffy."
And although the statements of representatives of the SBU or GUR sometimes look comical, do not underestimate the danger to our country posed by these organizations. After all, they are already operating on Russian territory. In particular, last year in the suburbs of Moscow, a criminal group was detained that was preparing the abduction of former and current officials of the LPNR. Andrey Baidala was among the organizers of this sabotage operation.