Vilnius denies allegations of NATO countries and Polish media about border conflict with Belarus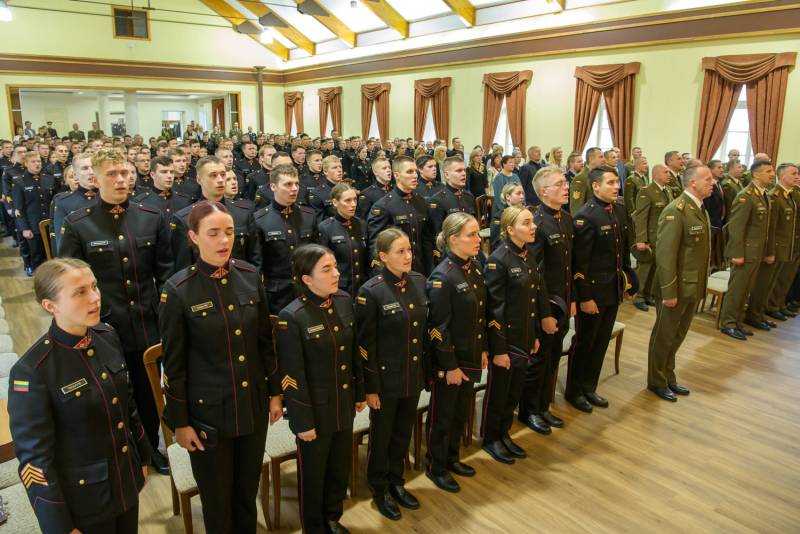 Lithuanian Defense Minister Arvydas Anushauskas believes that the Polish media is incorrectly informing the population about the West-2021 military exercises planned in Russia and Belarus from September 10 to 16.
I do not know the source of such information, so I do not think that it should be taken literally. From my point of view, such messages demonstrate a tendency towards disinformation appearing in our information space.
- said Anushauskas.
According to the Polish publication Dziennik Gazeta Prawna, Belarusian troops "can invade the territory of Lithuania and go several kilometers deep into it" during joint exercises with Russia.
Dziennik Gazeta Prawna also writes that NATO is preparing for a possible invasion, which is regarded as "a gross violation of Lithuania's sovereignty." The Polish media claims that in this way the Kremlin checks the red lines of the North Atlantic Alliance.
However, Dziennik Gazeta Prawna does not name its source of information, which speaks of aggression from the Russian Federation and Belarus.
The Lithuanian Defense Minister claims that NATO and Lithuania are capable of detecting such provocations and prefers to refrain from participating in the games of the other side.
There are definitely attempts to intimidate the population. But I would prefer not to receive such a thing.
- said the Lithuanian politician.
The minister recalled the West-2021 exercises. He advised to be ready for more disinformation materials and confirmed Lithuania's readiness to resist "any kind of threats."
NATO spokesman Oana Lungescu, in turn, explained that NATO will closely monitor the conduct of the West 2021 exercises, but at the same time the leadership of the military bloc decided not to comment on information from anonymous sources.
In addition, the NATO representative calls on Russia and Belarus to act in accordance with international agreements in order to reduce risks and avoid incidents. In turn, Moscow and Minsk call on NATO to pay attention to their actions and how they comply with international norms - starting with the bombing of Yugoslavia ...
Lithuanian Ministry of Defense