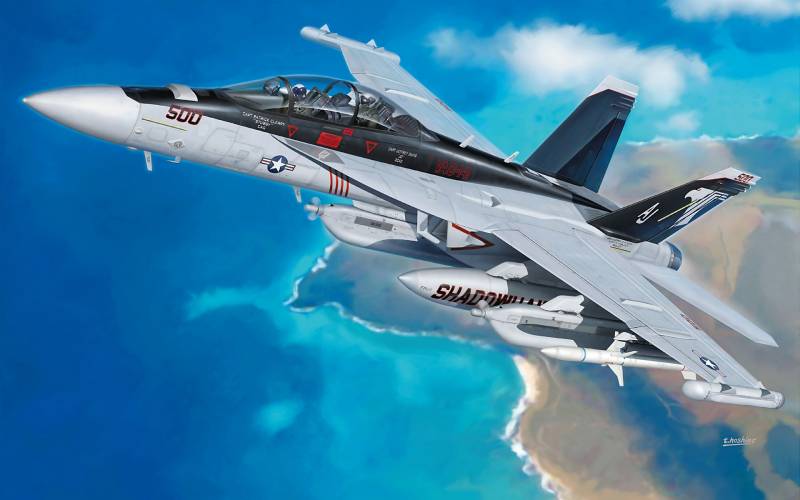 It's no secret that electronic warfare systems are the deserved pride of the Russian military-industrial complex. Concern KRET is one of the world's leading manufacturers and developers of this technology, the role of which on the modern battlefield is growing from year to year.
Electronic warfare systems are becoming an integral part of all combat arms, ground, air,
fleet
... Today we will talk about how Russian air-based electronic warfare systems look in comparison with American ones.
It's worth starting with our dedicated aircraft. And because it does not take up much space, and because accents will still have to be done.
With the electronic warfare planes, everything is just awful. All that the Air Force and the Navy are rich in
aviation
- these are Il-22M and Il-22PP.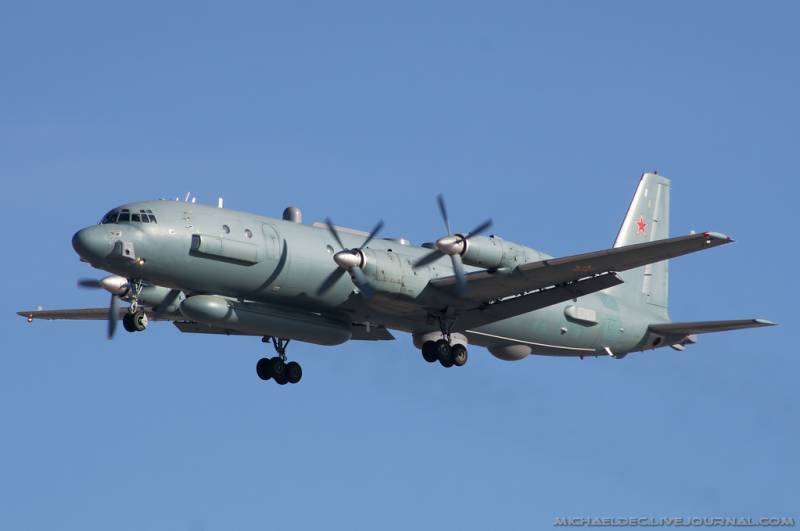 The VKS are rich in the presence of 12 Il-22M and 3 Il-22PP. Naval aviation has 2 Il-22M. Moreover, the 22nd is a reconnaissance aircraft with the functions of an electronic warfare aircraft.
That's all for us. It is difficult not to get confused, but the rest of the Il-20 and Il-22 models have nothing to do with electronic warfare. These are reconnaissance planes, receiving rocket and space telemetry, command posts.
And speaking seriously, only the Il-22PP troika are truly modern electronic warfare aircraft. True, they have a base ... Not the youngest and most perfect. But time-tested and capable of carrying a large amount of equipment over a decent distance. There are no complaints about the "Prubshchik".
So, in fact, Russia has THREE aircraft capable of jamming in the air.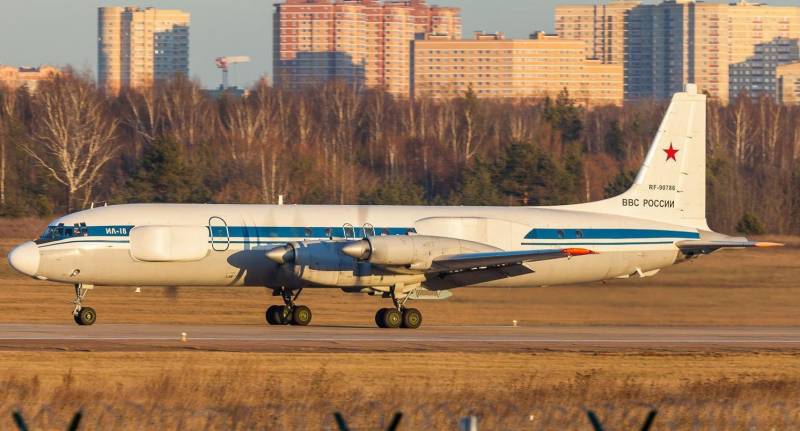 Here you need to understand that we mean covering objects or groups of aircraft. Many will now remember about the "Khibiny", which supposedly can "extinguish" all the electronics on the ship of a potential enemy. Let's be adults and serious people who don't believe in beautiful fairy tales.
"Khibiny" is a means of personal protection of an aircraft. Bulletproof vest, if you like. And he protects one plane from missiles, or an organized group of planes. And the Il-22PP is just a flying radio-electronic "house" in which anyone can take refuge. Or that can really drive some of the ship's systems crazy. It depends on how to put everything.
So here's a short excursion into our reality. Now let's see what our opponents have.
And the opponents have dances of joy. They have positive emotions that the new ARES reconnaissance and electronic warfare aircraft developed by L3Harris Technologies Corporation made its first flight.
The contract for the development and production of the aircraft was signed at the end of last year. You should not be surprised at the speed, after all, the base is taken ready-made and all that the developers need is to place workplaces for operators and lay several kilometers of wires and cables between the cabinets.
This aircraft will replace the Beechcraft RC-12X "Guardrail" currently in service.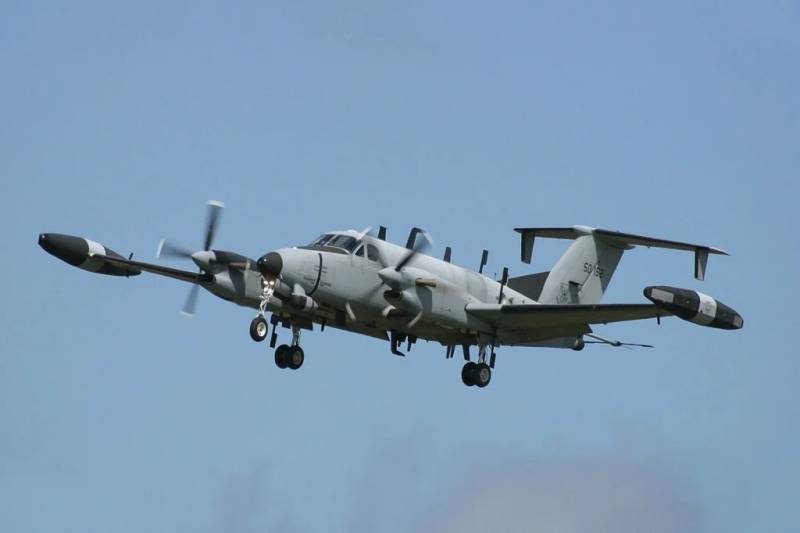 The Otboinik is a tactical electronic reconnaissance aircraft created by the American company Beech Aircraft back in 1984. Despite the ongoing modernization and replacement of equipment, it is outdated both morally and physically. Physically - especially since the RC-12X "Huron", which was put into service in the United States more than 40 years ago, has not been produced for a long time, and the aircraft in service are experiencing problems with spare parts and components.
So the adoption of the new machines is not so much an opportunity for the US Army to take another step forward, in fact it is a lifeline, thanks to which tensions will be relieved in such an important sector as electronic warfare.
L3Harris Technologies is not the most well-known manufacturing company, not by hearsay, as they say, but it ranks sixth in the ranking of US Department of Defense contractors. They are engaged in many things, including communications, reconnaissance, surveillance and electronic warfare. So this is a very serious and reliable supplier of radio electronic equipment.
ARES from "L3Harris Technologies", as conceived by the designers, will have to play the role of a gunner on the battlefield for a high-precision
weapons
, providing a link between the weapon and the control center. That is, relaying commands to high-precision weapons operating at a considerable distance, cruise missiles, guided and corrected bombs, and so on.
The second role will be to detect, with the help of its own surveillance equipment, similar means of engaging the enemy and to set up jamming for these means.
To create such an aircraft, L3Harris Technologies uses the Bombardier Global 6000/6500 business jet, which can carry a payload of 6 kg.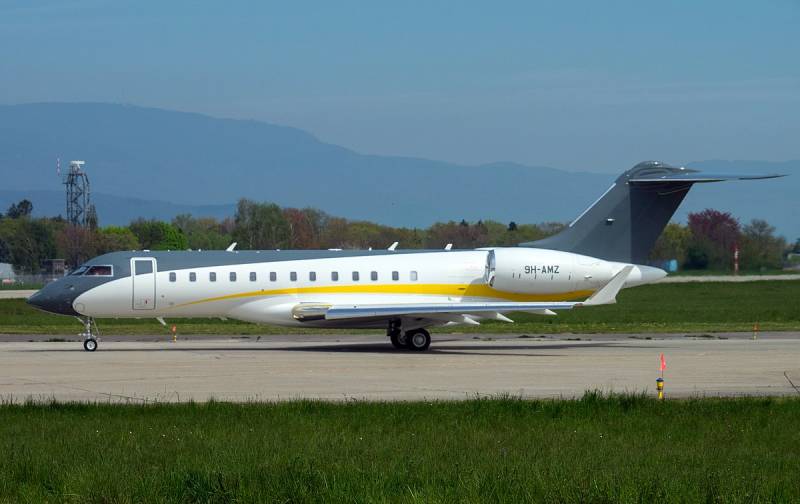 The result is a light and unobtrusive, truly tactical aircraft of the battlefield, capable of performing various tasks in the interests of its side.
Comparing ARES and IL-22PP is difficult, as there is no data on the American aircraft yet. It makes no sense to compare Bombardier Global and IL-18, these are aircraft of different classes, for different tasks.
But in addition to ARES, there are many other aircraft in the United States that are capable of performing both the functions of a reconnaissance aircraft and an electronic warfare aircraft. In addition to the old Otboinik, there is also a Bombardier Challenger 650, a Boeing P-8 Poseidon, and a Boeing RC-135W Rivet Joint.
These are essentially reconnaissance aircraft in the first place, and they cannot be considered as actual electronic warfare aircraft. Yes, there are opportunities, but they are secondary. The RC-135W "riveter" was modernized to accommodate jamming equipment, but this is also a very old machine physically.
However, if you look in
history
aviation of the ground forces and the US Navy, then there you can find more than one full-fledged electronic warfare aircraft. That is, it was originally intended specifically for electronic warfare. The list, by the way, is decent:
Douglas EA-1F "Skyraider"
Martin EB-57 "Kanberra"
Douglas EB-66 "Destroyer"
McDonnell Douglas EКA-3 "Skywarrior"
EF-111A "Raven"
Grumman EA-6B "Prowler"
EC-130H "Compass Call"
Lockheed EP-3E "Orion" Aries II
Douglas EC-24
Boeing RC-135W "Rivet Joint"
EA-18G "Growler" that serves in the Navy today.
By the way, the list can be supplemented, there were other models produced in limited editions. These are, let's say, the most widespread since the advent of electronic warfare as a means of fighting the enemy.
What catches your eye? This is the number of models. Yes, from the very beginning, the United States paid great attention to electronic countermeasures. The same "Skyrader", which appeared immediately after the war, which became the first "correct" electronic warfare aircraft in the United States, had eight different modifications of this direction.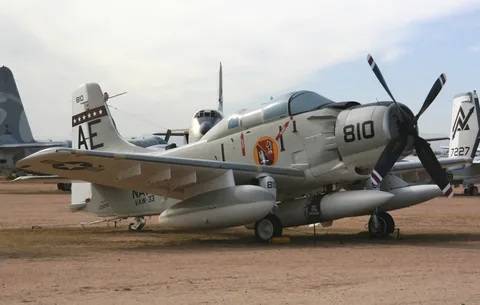 The effective conduct of electronic warfare in the United States, moreover, in its aggressive form, is a key element of tactics. Aggressive use of electronic warfare means jamming and countering on enemy territory, as an option, in the area of ​​attacked objects.
This is exactly how the F / A-18 and EA-18G "Growler" act in conjunction (in theory) today as part of air groups on American aircraft carriers. One puts obstacles and makes it difficult for the enemy's air defense, the others blow everything to shreds.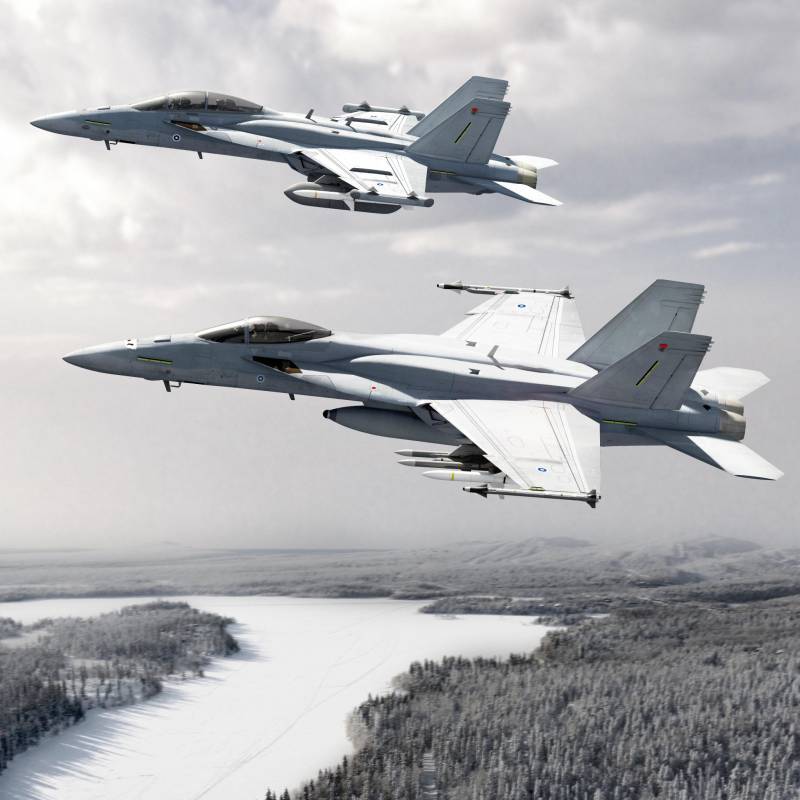 And, it is precisely on aircraft carriers. That is, the duo is not defensive, but offensive, since an aircraft carrier is still an instrument for projecting force onto a specified area.
In our history, everything is somewhat sadder. Yes, there were electronic warfare aircraft, but the list is much shorter. Yak-28PP, An-12PP, Tu-16PP, Tu-22PP, Su-24MP.
And here it can be traced that we have made a bet on large planes with a large load. In general, the Su-24MP was produced in the amount of ten vehicles, in contrast to its predecessor, the Yak-28PP.
Yak-28PP
By the way, a number of experts believe that, as an electronic warfare aircraft, the Yak-28PP was a cut above the Su-24MP. Therefore, he served from the sixties to 1994. The Yak-28PP and Su-24MP were essentially the same tactical aircraft as the EA-18G Growler or the Grumman EA-6B Prowler. Products based on "Tu" and "An" belonged to a different class, larger aircraft with different tasks.
In any case, they are all in the past.
In general, by the mid-90s, with the withdrawal from the Yak-28PP, Tu-22PP, Su-24MP, Russia was left without aircraft of this direction at all. And here, in principle, it is no longer so important whether our aircraft were inferior in their capabilities to the American ones, or not. The Americans had electronic warfare aircraft, both tactical support and long-range, but we have no more.
The fact that the matter has generally moved off dead center in the form of the "Cutter" is already a breakthrough, one might say. And although a platform in the form of a former flying command post from the 70s of the last century was chosen to accommodate the equipment, the equipment is the most modern, which, according to the manufacturer, can provide selective jamming of enemy electronics without affecting the equipment of its aircraft.
"Chopper" is able to work both in aviation,
drones
, and on the air defense systems of a potential enemy. In addition, the Chopper can block AWACS aircraft, which is very useful in our time, since these aircraft are assigned the important task of deep reconnaissance at distances remote from the front line / borders.
The ability to work with drones and Patriot-type systems is also a very important option.
The fact that a veteran Il-18, created back in the 50s as a passenger airliner, was appointed to the role of the carrier is not surprising. The aircraft is distinguished by its reliability and economy, which means that it is able to "hang" for a long time in a given area and operate as onboard equipment.
IL-18 and its iterations are really reliable. If you carefully look at the list of accidents and disasters with the participation of IL-18, then due to the failure of the technical part there is no more than 10% of the total. Basically - crew errors in difficult conditions.
There is an opinion that "Porubshchik" will last a long time.
It can also be noted that we have such a machine as the Mi-8MTPR-1.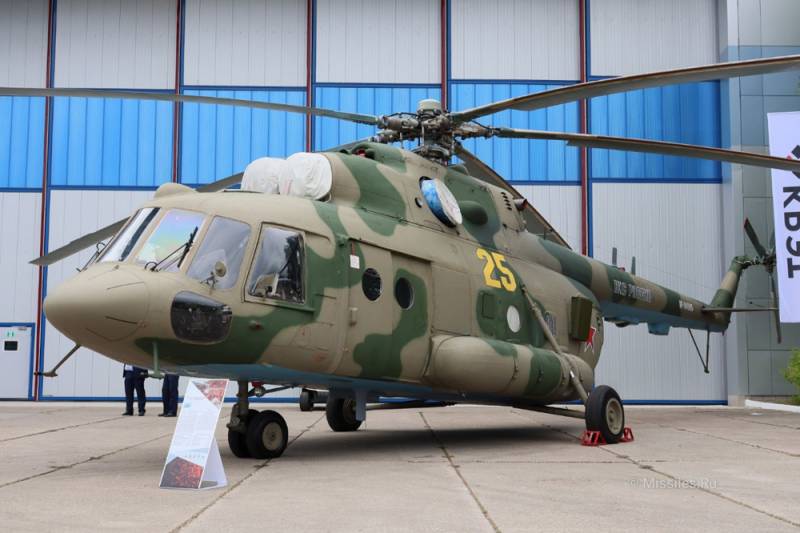 This is an electronic warfare helicopter equipped with the "Lever-AV" complex. "Lever", about which we once wrote, is a very interesting and promising complex with a great future. And the Mi-8 with such equipment will be very useful on the battlefield as a tactical support vehicle for troops.
But it is clear what weaknesses a helicopter has in comparison with an airplane. It is generally more difficult for a helicopter on a modern battlefield, since it is more vulnerable to the fire of MANPADS and MZA than an aircraft. On the other hand, a helicopter can be used in a way that would not work with an airplane, as a mobile jamming station, which can be "moved" to the enemy without being visually detected.
In fact, we do not have enough electronic warfare aircraft to support aviation and its naval version. The latter is especially relevant.
There is a very powerful aircraft carrier fleet lobby in our country. Fans of this class of ships do not take into account modern realities and believe that a hypothetical Russian aircraft carrier will be able to resist the American one on equal terms. This is a delusion caused by a superficial understanding of the issue.
Until we have carrier-based AWACS and EW aircraft, we can forget about any confrontation with the Americans. Simply because it will not be a fight, but a beating.
A group of American specialized aircraft will provide more accurate and faster detection and guidance for their own and maximum difficulty in operating foreign aircraft. How the rather ancient MiG-29Ks will be able to work in conditions of electronic countermeasures from the EA-18G Grumblers, how they will dodge missiles, given that the Khibiny cannot be installed on the MiG - too heavy structures for such an aircraft - these are the questions.
The creation of an aircraft carrier fleet should be started, among other things, with aircraft that are not capable of perishing heroically under the blows of the enemy, for the amusement of the latter, but to fight at the same level and, possibly, to win. But this is a topic for a separate trial.
In any case, today we are seeing a picture that the United States is significantly ahead of Russia in terms of creating electronic warfare aircraft. To date, the US Navy alone has more than 150 AWACS, reconnaissance and electronic warfare aircraft at its disposal. And about 30 more in the ground air force. And they continue to improve their weapons further.
In our country, in terms of the creation and production of specialized electronic reconnaissance and combat aircraft, everything is more than sad. Yes, we have a very strong grouping of ground-based electronic warfare systems, there are electronic warfare systems adapted for service on ships, but since the Second World War it is clear and understandable - who owns the air, he owns the initiative.
How it is possible to reduce such a gap with the United States, and whether it is possible at all, is a question for the next decade. If we are talking about defensive actions on our territory, this is one alignment, but if we are talking about the projection of Russia's power and interests to other regions, this is a much more complicated situation.