Taliban revelations: We offered the Americans joint control of Kabul, but Biden and General Mackenzie refused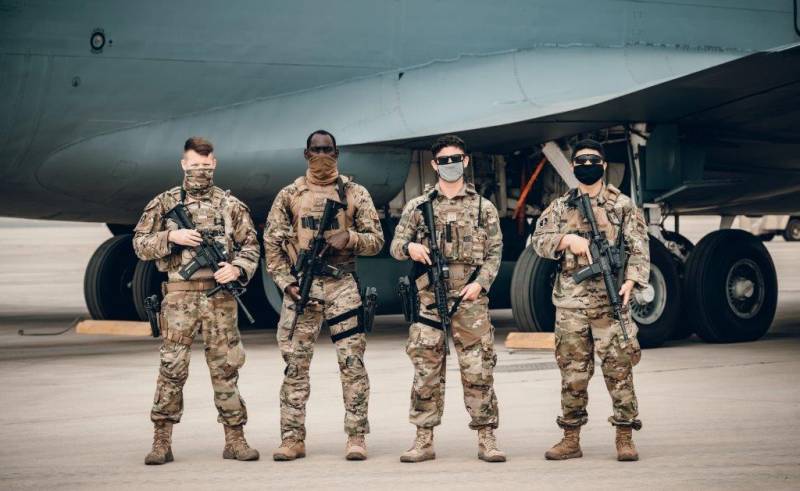 Revelations of Taliban field commanders (* a terrorist group banned in Russia) appear in the Western press, in which some details of the capture of the Afghan capital are presented. The Washington Post reports that the Taliban * offered the American side joint control over Kabul, but the Biden administration said their task was to withdraw the troops as quickly as possible.
Such information, which in the States itself is already called sensational, sounded from the mouth of the head of the Taliban military wing * Abdul Ghani Baradar. According to him, he personally communicated with representatives of the Americans, suggesting the option of a phased transfer of Kabul under the control of the Taliban * with a phased withdrawal of American troops - up to several months.
Baradar:
Biden refused. He was determined to withdraw the troops on a tight schedule. US General Mackenzie said US troops would leave Kabul airport by August 31. He also gave up joint control over the city.
Earlier, the United States stated that it was the Taliban who set the condition for the withdrawal of American troops by August 31.
Details are now emerging. It turns out that the Taliban themselves did not expect that they would be able to take Kabul so easily.
One of the field commanders of the terrorist group:
We were so happy to learn that Ashraf Ghani (Afghan President) fled the country. We did not expect this then. The city came under our control so quickly. Many of us just cried with happiness.
It turns out that only after that the Taliban "recommended" the Americans to speed up their exit from the Kabul airport. Initially, the Taliban made completely different proposals on the timing of the withdrawal of US troops.
In the Western press, Taliban statements have sparked another wave of criticism against Biden. For example, the British Daily Mail writes that if the Biden administration had accepted the Taliban's proposal for joint control over Kabul, then the Americans and allies would have been able to calmly evacuate all those who wanted to evacuate from Afghanistan.
From the material:
This would allow people to avoid the roadblocks that the Taliban then set up. In the end, Ghani's flight shocked both the Taliban and the United States, and the evacuation operation turned into chaos. Ashraf Ghani has received misinformation that the Taliban are already in the presidential palace and are looking for his room. In fact, at that time the Taliban were only approaching Kabul and proposing a variant of joint control over the Afghan capital with the Americans.
Meanwhile, people close to the Biden administration say that the very idea of ​​a 5-strong US contingent controlling a 5-million Kabul together with the Taliban seemed insane to the Pentagon.
Facebook / US Air Force Central Command