Ukraine announced its focus on the revival of aircraft manufacturing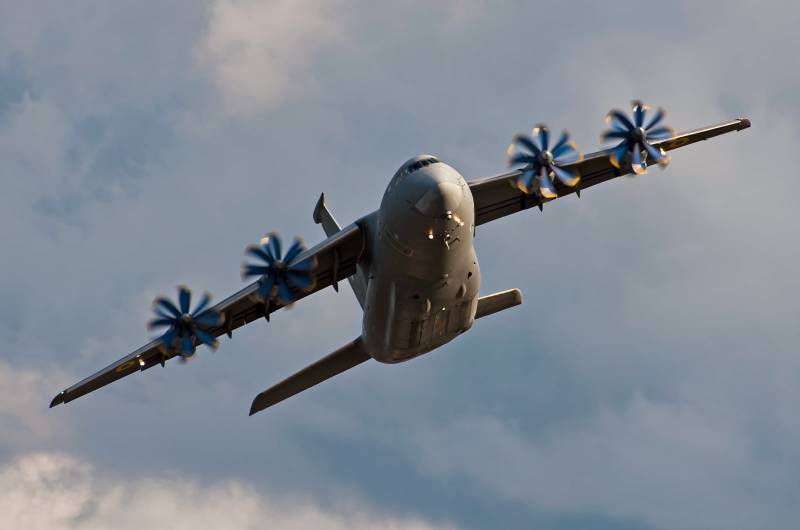 At a meeting of the Cabinet of Ministers of Ukraine, the "Program 2030", developed by the Ministry of Strategic Industries, was approved. The full name of the program is the Program of the State Targeted Scientific and Technical Development
aviation
industry and it is designed for 2021-2030. implementation. In Ukraine, they declare their focus on the restoration of the domestic aircraft industry.
Vice Prime Minister of Ukraine in the field of strategic industries Oleg Urusky announced this on his Facebook page.
It is in this post on Facebook that the details of the program are still known:
- the program plans include a series of interrelated activities aimed at reviving aircraft design activities in Ukraine. It is worth noting the planned R&D in the field of creating new materials, certain industry technologies and components that correspond to the current level of development of aircraft technology. The list of activities also includes funding for the aviation industry;
- the program is aimed at creating the latest aviation technologies, equipment and materials that will be competitive in the market. It is also expected that new developments will be used in the serial production of various aircraft;
- it is planned to develop a domestic helicopter,
drones
, flight simulators, cargo aircraft, as well as the need to modernize existing models of cargo and passenger aircraft;
- with the full sale of products until 2030 and the successful implementation of all the tasks set by the program, an income of 300 to 350 billion hryvnia is expected. Such profit will make it possible to distribute the funds received at all levels and stimulate the growth of wages for workers in the industry;
- Speaking about the workers in the industry, it is important to note that the "Program 2030" provides for the creation of new jobs in the amount of at least 6 thousand until 2030, to the 50 thousand workers already employed in the field.
"Program 2030" creates conditions for the restoration of engineering, management, scientific and production personnel potential of the aviation industry
- the Ukrainian politician writes in his message.
Reforming the aircraft industry is focused on creating an image of successful policy implementation. The renewed Ukrainian aircraft industry is intended to become an example for other industries in the country and to attract foreign investment.
The American company Legacy, as well as organizations from Saudi Arabia, are interested in the production of aircraft, developed jointly with Ukrainian designers, and their further export. The work is planned to be carried out on the basis of An-38 and An-138D aircraft.
But all this is in words. And what is in practice?
Making progress in an aircraft industry with chronic problems requires extraordinary efforts at all levels. It is also important how much money Kiev is going to invest in this industry, which has already been brought to a desperate situation. Indeed, without large investments, it is impossible to restore the industry a priori.
Twitter / Antonov Company