Taliban parade of US-made captured equipment for guests from Qatar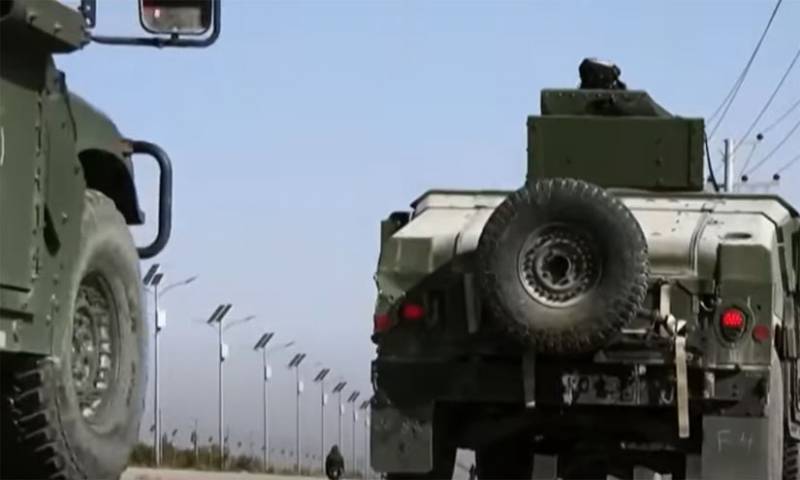 As Voennoye Obozreniye reported the day before, the first foreign aircraft to land at the Kabul airport after its complete transfer to the control of the Taliban (* a terrorist group banned in Russia) was a plane from Qatar. Qatari specialists are reported to have arrived in the Afghan capital to restore full-fledged operation of the country's main air harbor.
Today it became known that the Taliban * for the guests from Qatar arranged a kind of excursion around the airport, which bore the name of Hamid Karzai, and around the territory of Kabul. One of the elements of the "excursion" was the demonstration of American military equipment to Qatari specialists, which came under the control of the Taliban.
The Qataris were shown dozens of American mine-protected armored vehicles, which were deliberately damaged by the US Marine Corps at the Kabul airport before their own evacuation.
It is noteworthy that the Taliban * decided to arrange for the guests from Qatar a parade of captured American-made equipment. Under their black-and-white flags, they led convoys of American vehicles through the streets of Kabul, including captured Humvees from the Afghan National Police Park.
Also, guests from Qatar were shown several damaged American aircraft that remained at the Kabul airport, and noted that they intend to restore this equipment for its further operation.
Meanwhile, in the capital of Qatar, Doha, Foreign Minister of this state Abdul Rahman (Abderrahman) at-Thani called on the Taliban leadership to respect international law, not to persecute women who want to receive education and participate in the social and political life of Afghanistan.