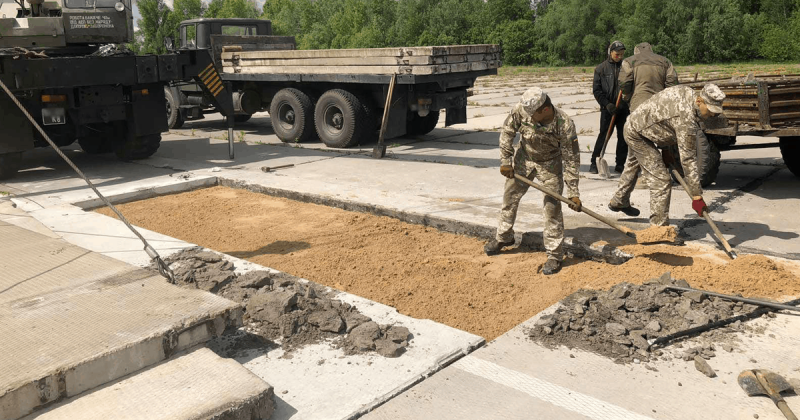 The first military airfield that meets NATO standards has appeared in Ukraine. According to the press service of the Ukrainian Ministry of Defense, the airfield in Starokonstantinov was the first to be certified by the alliance.
The Ukrainian military department emphasized that the United States is providing assistance to the Ukrainian military in the development of military airfields and bringing them to NATO standards. The first such airfield was Starokonstantinovsky, where modernization work took place. As part of the work, the airfield was reequipped, in particular, navigation equipment for "blind" landings of aircraft purchased by the Americans was installed on it, the runway was repaired.
The next airfield, which the Americans will take up, preparing footholds for their
aviation
, will be Mirgorodsky. Currently, the Ministry of Defense of Ukraine is purchasing airfield slabs. When the work will begin, it has not yet been reported.
Last year, the Ministry of Defense of Ukraine announced its intentions to completely restore the runways at 15 military airfields at once, and "in the near future". It was announced about three airfields, which are being prepared for NATO standards and about two, where the work has already been completed. It was about Starokonstantinov and Melitopol.
Note that in 2014, most of the military airfields in Ukraine were in an unusable condition.