A serious problem that has recently been formed in our society can be described with two words "youth unemployment". The actual loss of any life orientations, which grew out of the era of stagnation, the abandonment of decades of the value system being built, has become the norm for the majority of the younger generation. With the emergence of total computerization, many decided to go through the easiest way: to abandon real contacts with the people around them and find themselves in a kind of virtual world. This tendency can be criticized as much as necessary, but today it has become a reality, and therefore, with an appropriate approach, it can also be used with a sufficient degree of efficiency. Only here and all the pitfalls of such use. Unfortunately, often the manifestation of youth unemployment, multiplied by the expansion of the influence of the Internet, certain forces are trying to use for destructive purposes: to undermine authorities familiar to previous generations, creating a system of new asocial ideals and norms of life; to form a negative psychological background, leading to an open confrontation, the result of which may be an increase in criminal activity and the number of illegal actions.
However, not everything is so dark and swampy in the life of our young people. Thanks to enthusiasts, attempts are being made to consolidate the youth, to give its representatives the opportunity to understand their own importance and social role. And most importantly, such attempts go without violence and banal coercion. This is a peculiar idea of ​​involving young people in the process of real communication, in which that notorious system of values ​​and life orientations is capable of forming.
September 16 2012 marks exactly five years since the Stalker-Voronezh project was launched. The ideological inspirer and one of the direct creators of the project is a retired officer Roman Skomorokhov, who kindly agreed to give an interview to the Military Review correspondent and tell more about the work of the organization, which includes dozens of like-minded people, most of whom are students of Voronezh educational institutions.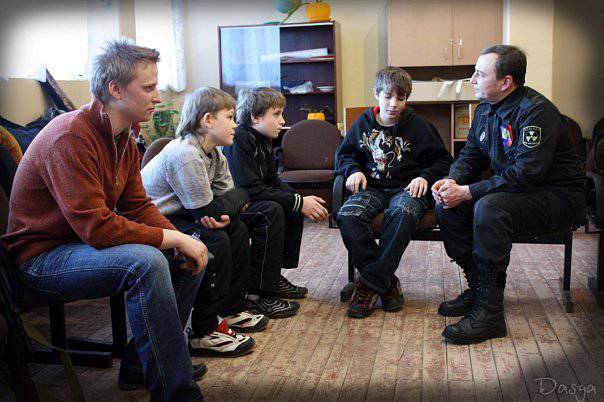 IN.
: Roman, why "Stalker"? What goals did you set yourself when you gave life to this project?
Roman Skomorokhov
: The most surprising thing is that initially, I and my comrades, while embarking on the project, did not set any ambitious goal. The only thing I can call a goal is just to spend time, distracting from the vital routine. And the theme of "Stalker" did not arise by chance. The fact is that the work of the brilliant Strugatsky brothers has accompanied me all my adult life, and not only, of course, me. Many grew up on their works. And after the famous computer game STALKER was born, the theme of the works of science fiction, one might say, experienced a new birth, attracting the attention of our young people as well.
You do not blame me for samopiare, but the very idea of ​​somehow realizing the plot of fantastic stories and novels of Boris and Arkady Strugatsky came to me long before 2007, from which our project began to be translated into reality, and even before the famous computer game. Let me say that Voronezh is generally the first city in Russia in which Stalker projects began to be implemented. They, in fact, led to the emergence of our club of fans of extreme relaxation.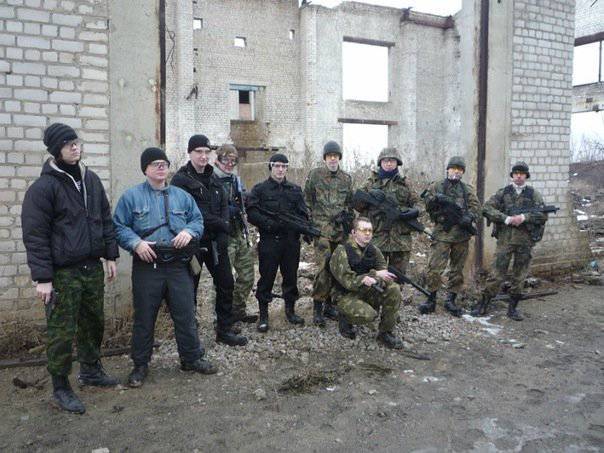 IN.
: Roman, if we talk about such a topic as attracting young people to your club. What, so let's say, carrot you lure young people in the "Stalker"? What do you promise? What are your perspectives?
Roman Skomorokhov
: Frankly, no one here is luring anyone. The structure of the club itself is built in such a way that we have full equality, as well as the possibility of self-realization for virtually every participant. Every person who takes part in the project knows that he will not receive any golden mountains in the end. But this is not the point at all. The point, I repeat, is to communicate with each other, to add some new colors to your life, to spend time, let alone whether this time was spent or not, it's up to everyone to decide individually. I came, I liked it, it means that we can already consider our work successful, but I didn't like it ... but such ones, by the way, are few.
And about the "young people" ... In our project there are also girls.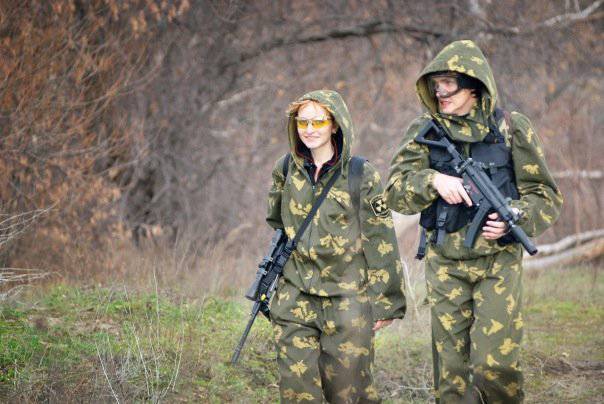 IN.
: And how is the direct involvement of participants? How do they know about the existence of "Stalker-Voronezh"?
Roman Skomorokhov
: learn very simple. Voronezh is a small city, and our word of mouth works to the full extent. I learned one, told others, that - the third - that's how information about us spreads. And our project has its own website http://www.stalkervrn.ru, our members have created the Vkontakte group http://vk.com/stalkervrn. With the help of online resources, we conduct and coordinate the actions of our participants: we announce fees, the themes of the new cycle, the legend of the game (and the legends here represent the most real fantastic stories) and much more. And often we come to educational institutions ourselves, we tell students and students about our project, someone immediately shows interest, someone is skeptical at first, and then may suddenly make a choice for himself. Therefore, as they say, we use different methods.
IN.
: Roman, if you can tell a little more about what, in fact, is the work of your club? Maybe you will tell readers about promotions in which your pupils have taken part recently.
Roman Skomorokhov
: first let me explain that I would not call the members of the club my pupils, because here everyone is engaged in self-education and self-organization. They are just my friends, and among themselves, despite the difference in age, all relationships are exclusively partnerships. After all, everything is built on the game story, and the game, as you know, is our life, so here you need to learn to achieve your goal. We have no mothers and nannies.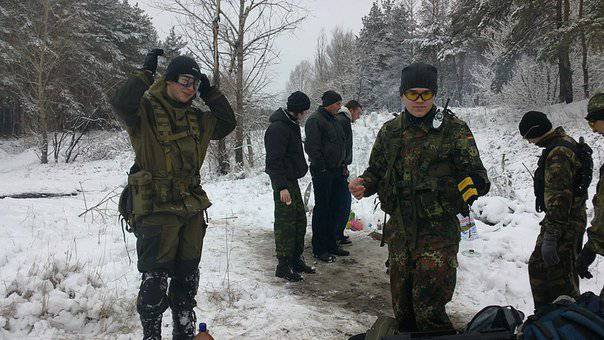 As for the work of the club, its meaning is that we are going on the appointed day and in the appointed place and begin to satisfy our craving for the new. Everyone must choose a path for themselves, go through the obstacles prepared by the Zone, and at the same time remain invulnerable to the enemy. The principle is not to identify the winners and losers without fail, but to maximize oneself in terms of self-organization, choosing one's role, and learning the communicative art in very difficult conditions. Often you need to take the only right decision for some seconds, and if a person accepts it, then it allows him to assert himself, to feel their own significance.
IN.
: But after all, such an activity without any investment is difficult to organize. "Stalker" is, as far as I understand, a project that requires participants to have both equipment and equipment
weapons
, yes, probably, and the choice of a place needs to be coordinated with certain instances. In this regard, the question is: how much does the existence of the club cost you, and is there any membership fee for the participants?
Roman Skomorokhov
: Of course, without investments, as in any other business is not enough. But we are not engaged in what is commonly called the public fundraising, soliciting sponsorship and other such things. When taking new members to our project, we also don't take money. All work is carried out solely at their own expense, and each representative of our "stankoobschestva" decides for himself what amount he can spend on weapons and equipment. We have no strict requirements for equipment. A person can get dressed and armed with tens of thousands of rubles. Well, as they say, it's good that he has such an opportunity ... If there is no such opportunity, then jeans, berets, windbreaker and glasses may well fit as an ammunition to participate in the project.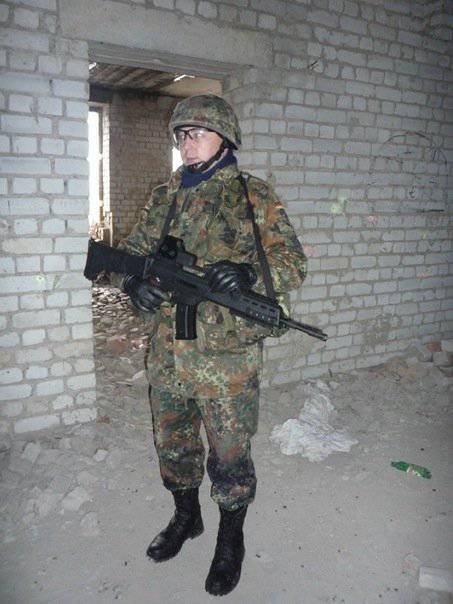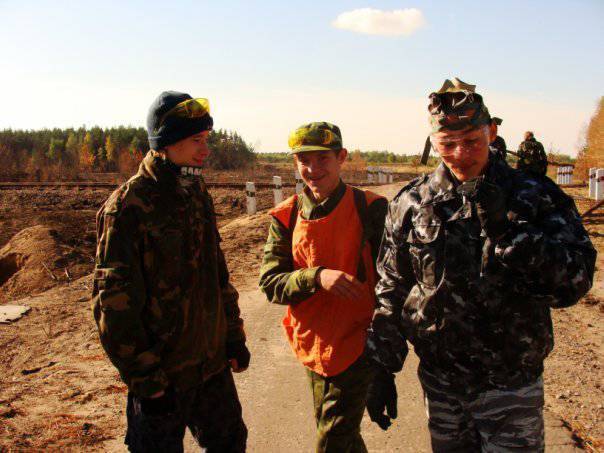 The only thing that requires common investment is the organization of our polygons. Here, participants invest in a common "boiler" for 100-300 rubles, which go to the immediate needs. After all, you also want to eat, after all, because the actions on the range are not 5 minutes, but can last for a day.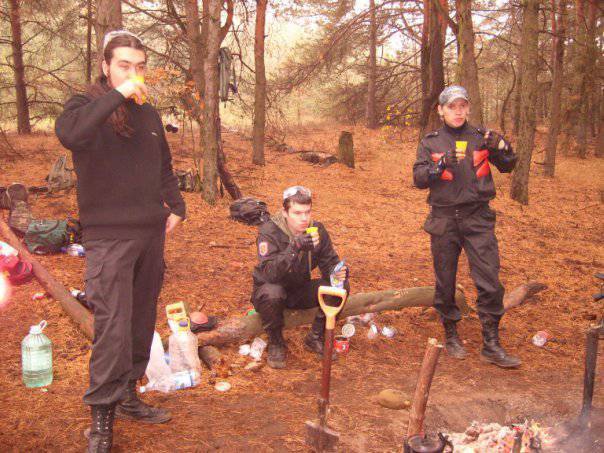 If we talk about renting landfills, here everything looks something like this: at first it was hard, we had to look for suitable places ourselves. Today, many people know about us, and therefore it has become easier to agree on the temporary use of abandoned factory workshops. Here contacts are already going on a personal level: I talked to the right person, put the Magarich and our test site.
IN.
: Roman, how do the official authorities of the city treat the activities of your organization? Is there any support from them?
Roman Skomorokhov
: I beg you ... what kind of support is there. Thank you for not stopping to work at least for now, but, to admit, there were a couple of interesting moments here too. They called me, asked questions, even expressed words of support about trying to find an occupation for young people. We supported the initiative to involve visually impaired children from the Voronezh boarding school No. XXUMX in our club's activities, who show great interest in Stalker.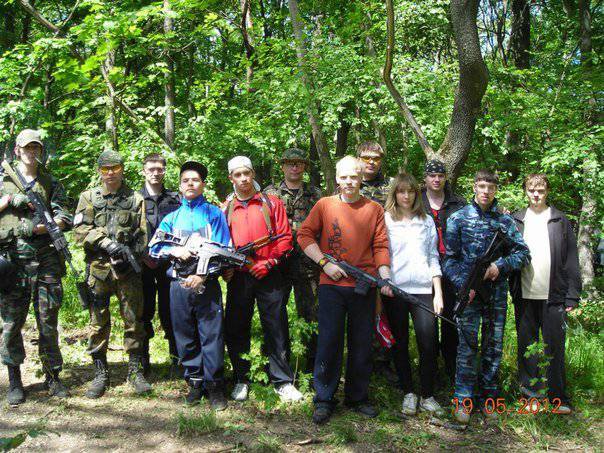 However, further support in words and, as they say, approving pats on the shoulder, it did not go. Yes, I, as I have already said, and I myself do not want to fall into any financial dependence. Not the principles of our organization.
We can do everything on a voluntary basis: the forest should be cleared of debris so that the authorities had to use several trucks to remove it, and anti-fraud workshops.
stories
to organize, but when we feel that someone is trying to take advantage of us, be it a party or a representative of a business, we are not going to participate in such a game. Representatives of the Communist Party, by the way, we were sent immediately. They say: we do not understand your undertaking, and therefore it is better to go your way. And we thought it was better this way - let them say right away, instead of starting to play up and let our activities fall under their own interests, as others tried to do.
That is why our club has a credo of real independence and independence.
IN.
: You talked about the existence of a solid difference in the age of club members. Tell us about whether the project "Stalker-Voronezh" has any age qualification for admitting participants to the organization, and what requirements are set upon admission.
Roman Skomorokhov
: age requirement - from 16 years. While we do not see the point in taking into the project more young people and girls. In the end, pre-conscription training also begins at this age in school. The upper limit of the age limit does not exist. To date, the oldest participant in the project is 44 of the year. Through experienced "Stalker-Voronezh" pass both experienced professionals (retired military personnel, acting officers, representatives of special-purpose structures), and, as they say, "not shot" young people. We welcome everyone.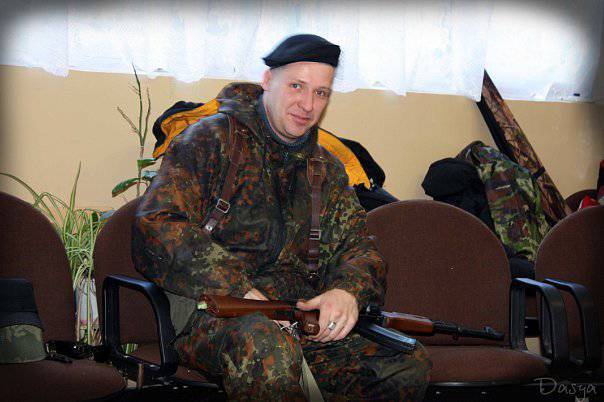 But at the same time we practice our own selection. It is conducted in an interview format. We speak about interests, hobbies, about health, too, naturally, we cope. If we understand that a person does not fit, then we declare it directly to him. I generally think that direct conversation is the best opportunity to get to know a person. We have a negative attitude towards those who jealously guard their bad habits. Perhaps that is why our rules seem to some people too harsh ...
By the way, often the parents of some of our young participants are initially skeptical of their choice. Then I have to explain in more detail what we are doing here and convince that the guys are doing business for themselves. We have a whole club here on interests: if you want, run and shoot, if health allows, you can not run, participate in the development of programs and legends, do not want to develop, you can cook dinner, dive into work with electronics, study weapons, work as a photo correspondent, publish materials on social networks or on the website. In general, there is a case for everyone.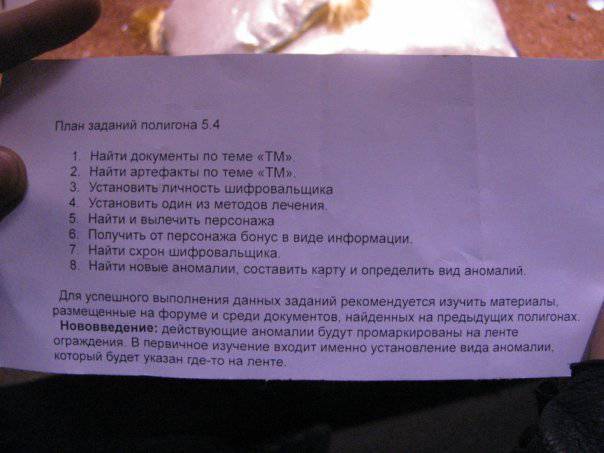 IN.
: You raised the issue of weapons and electronics. I think our readers will be interested in what technical means the participants in your project use.
Roman Skomorokhov
: we use classic samples of airsoft. Someone makes a choice in favor of the TM Mk.23 Socom pistol, someone is interested in such weapons as SRC AK-47 RPK or TG M16A4. In general, those who are familiar with such a concept as "airsoft" are well aware of the various patterns of airsoft weapons. We are using it at our testing grounds. The good thing is that today AirSoft can be easily purchased at any specialty store as, by the way, ammunition.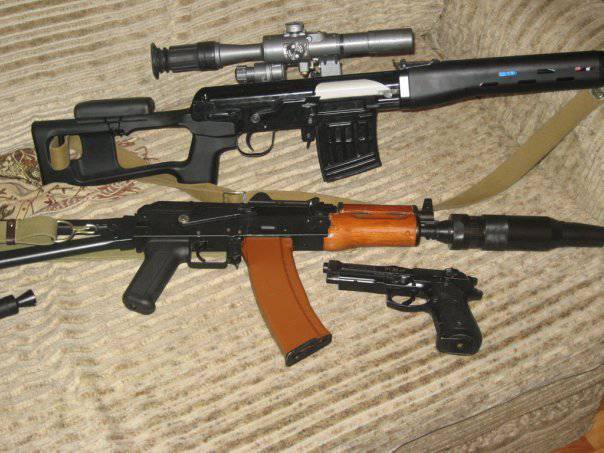 If we talk about used electronics, then honestly, we have our own chips. This PDA is a portable anomaly detector. PDA is a unique radio frequency homemade product that has its own LCD screen and provides the necessary signals. Do not forget that the scenario stalkers work in the contaminated area, and therefore it is very important for us to monitor the level of game radiation, its accumulated values. Well, and besides the detector reports that the participant was the victim of someone ...
IN.
: Where did you get these devices?
Roman Skomorokhov
: ABOUT! This is the whole story. In short, the PDA is delivered to us, almost without smuggling from Ukraine. The local craftsmen collect it only for use in projects like ours.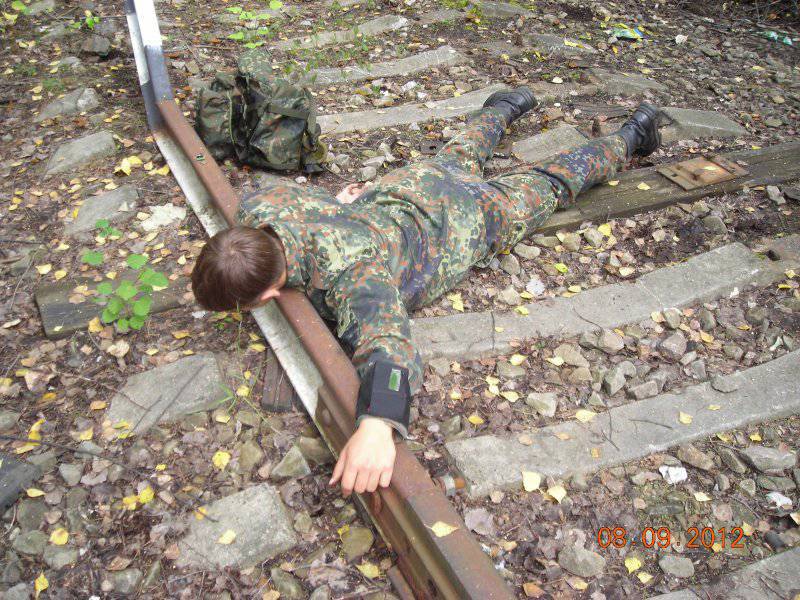 IN.
: Roman, does your project have any established traditions? If so, tell us about them. I would like to know about the plans of your club for the future.
Roman Skomorokhov
: we have quite a funny tradition. At that time, while the majority of the inhabitants of the country remain seated at the festive Christmas and Christmas table, the children and I announce the gathering. It passes every year on January 3. Here we can allow ourselves to relax a bit: not only to go through the "Stalker" stage, but also to decorate a Christmas tree right under the open sky, to kindle a fire on the court, to lead a real Stalker round dance with weapons, in ammunition. Those residents of the city, who see us at the same time, have their eyes on their foreheads with surprise ... Someone is frankly frightened, someone has a brow. But, the main thing is that we don't cause troubles and inconveniences to anyone with our celebrations, and at the same time all our participants are very pleased. Such a tradition ...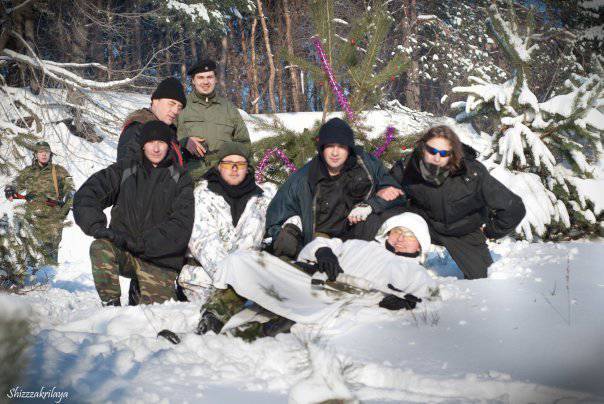 As for plans, for me today, the plan is actually one - to keep our organization and continue to open the seasons. Recently, many guys who have been trained in our club, went to the army, and with the recruitment of new members this year everything went very hard. Just do not think that I am opposed to young people go to serve. Not! On the contrary, I am only glad that our guys are not afraid of the army. After all, they in our club receive the most serious and physical, and psychological, and military training. As they say, we lose - the army gains. Therefore, I would like to invite to our club all those for whom the spirit of romance and the possibility of real communication are not empty words.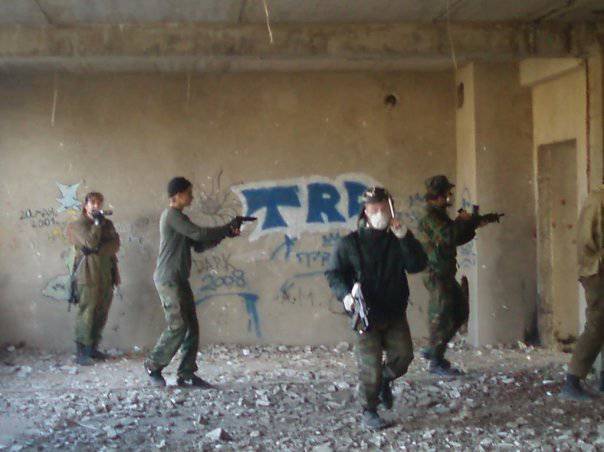 IN.
: Thank you very much not only for the interesting story about the Stalker-Voronezh project, but also for the fact that you are not afraid of difficulties in terms of working with modern youth, for trying to help each member of the movement find their role. We sincerely want to congratulate you and all the members of the club on the 5th anniversary of the project and wish it to develop further, expanding and growing with new interesting ideas and participants.