Vladimir Putin: The US military presence in Afghanistan over 20 years has led to some tragedies and losses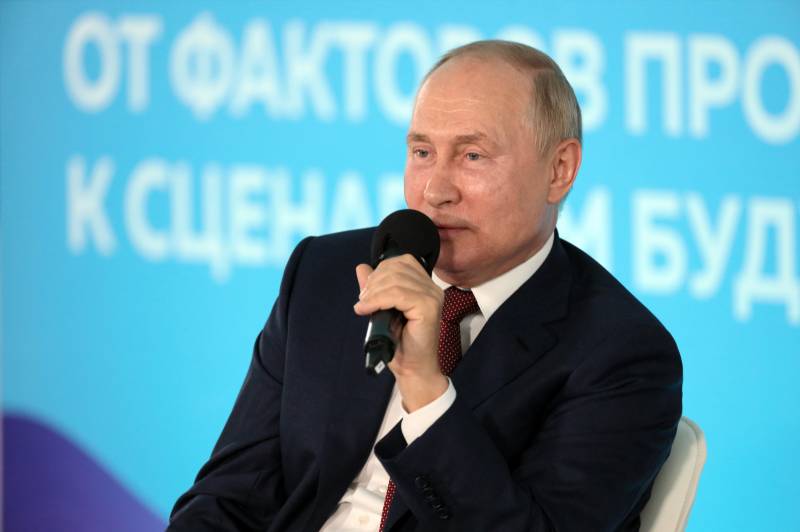 Vladimir Putin spoke at the All-Russian Ocean Center in honor of the start of the new academic year in the country. According to him, the 20-year military campaign of the United States of America did not show any results, or rather, it has a negative result. An attempt by Washington to "civilize" the population of Afghanistan and to introduce its values ​​and views where it is impossible to impose something, being outside the traditions established there, is America's mistake, the President of the Russian Federation believes.
As a result, there are only tragedies and losses for the United States and for Afghanistan. And why? If someone does something in relation to another, then it is necessary to proceed from the understanding of culture and philosophy in its broadest sense in relation to the subject. It is important to respect their traditions. The situation needs to be ripe, and if you want to, so that maturation goes faster, you need to help these people. This should be done slowly and in a civilized manner, maintaining the appropriate tendencies, and having a reserve of patience. Without taking into account all these criteria, it is almost impossible to achieve something.
- commented the President of Russia.
A day earlier, in his address to the nation, US President Joe Biden said the operation in Afghanistan was "incredibly successful." He also added that the soldiers risked their lives for weeks to save everyone from Afghanistan, and the responsibility for making the decision to withdraw the military contingent from Afghanistan lies entirely with him. Immediately after the speech, a wave of criticism hit the American leader.
In particular, Megan McCain - the daughter of the American statesman and politician John McCain - publicly renounced Biden as a family friend.
God help us. God help America we were abandoned
- wrote in her Twitter account Megan McCain.
Twitter / President of Russia