The Ministry of Defense made a decision to re-equip the 7th Russian military base in Abkhazia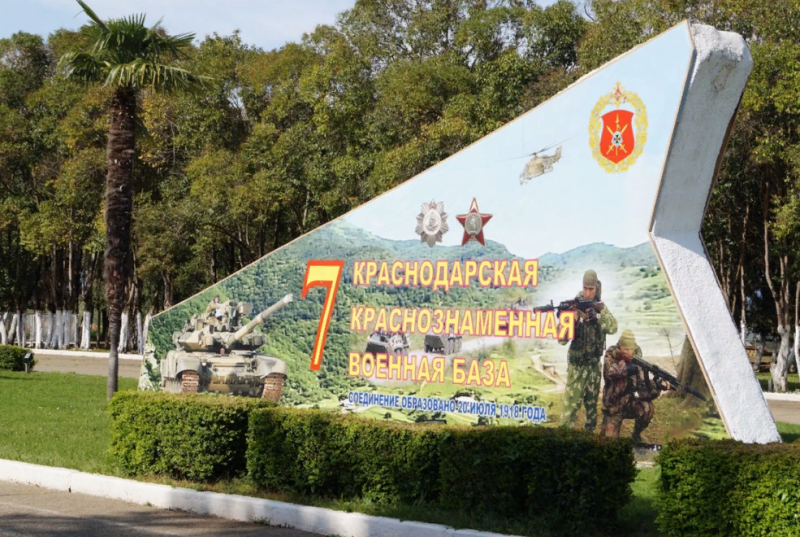 The 7th Krasnodar Red Banner Orders of Kutuzov and the Red Star, the military base of the RF Armed Forces in the Abkhazian Gudauta will be rearmed, a decision has already been made.
The Ministry of Defense made a decision to re-equip the Russian military base in Abkhazia. According to reports, infantry fighting vehicles,
Drones
and new rifle
weapon
.
In particular, the base will receive upgraded BMP-3 with additional protection, which, along with the BTR-82A already in service, will form the basis of armored vehicles for motorized riflemen, significantly increasing their firepower. In addition, the base units will be re-equipped with AK-12 assault rifles, which will replace the Ak-74. There is no information regarding drones, but earlier the military department announced plans to strengthen the southern borders with reconnaissance and strike UAVs.
As they say
"News"
citing military sources, the supply of new equipment and weapons will begin next year.
In April last year, the Ministry of Defense announced the replacement of the military base in service in Abkhazia.
tanks
T-90A for the modernized T-72B3, the equipment has already entered the unit. In addition, the base is armed with the Akatsia self-propelled guns and anti-aircraft systems, including the S-300.
The 7th military base in Abkhazia is considered a mobile reserve capable of operating in the Caucasus and the Black Sea region. According to the state, the base corresponds to a reinforced motorized rifle brigade, it is capable of repelling aggression from Georgia, which does not recognize the independence of Abkhazia. The location of the base allows, if necessary, to use it also as a reserve for operations in the south of Russia.