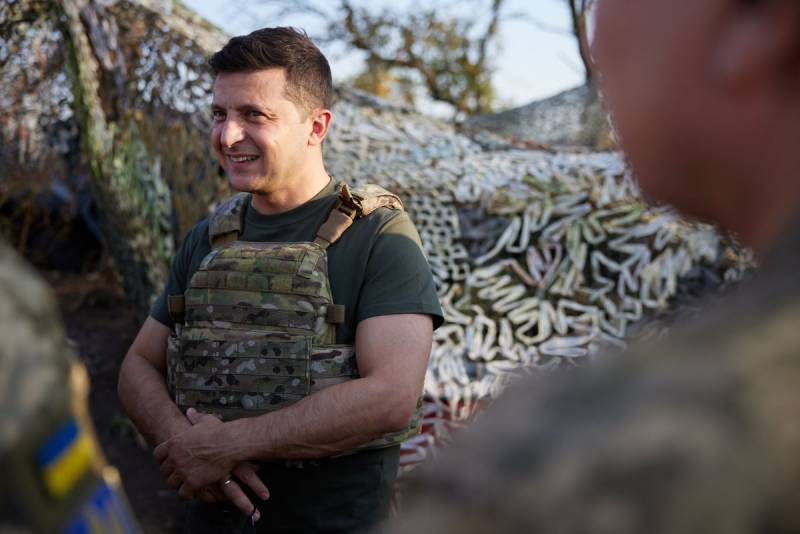 President of Ukraine Volodymyr Zelensky connects the future of his country exclusively with the North Atlantic Alliance, hoping for US help. At the same time, he declares that Kiev wants to receive from NATO not gifts, but opportunities.
According to the Ukrainian agency Ukrinform, the President of Ukraine expressed this idea during his trip to the United States.
Zelenskiy moderately criticized the West, which sees his country's path to NATO as a strategy, that is, a gradual and step-by-step movement. The head of the Ukrainian state does not agree with this algorithm, since he believes that there is no time for this. After all, eight years ago Crimea became part of the Russian Federation. Zelensky also recalled tens of thousands of Russian military personnel who are in Crimea and other regions close to Ukraine.
Therefore, instead of strategy, he would like to see tactics. In other words, get everything at once. At the same time, the key word is "get", because in Zelensky's reasoning there is not a word about what exactly Ukraine is ready to give NATO, what exactly the alliance can get from it for itself.
At the same time, the president gently hinted that in Kiev they prefer to receive from NATO for the "protection" of Ukraine from the "aggressor" not equipment and weapons, but money.
We do not ask for gifts - we need opportunities, access to cheap loans
- declared Zelensky.
However, when it comes to Ukraine, it is difficult to tell the difference between loans and gifts. After all, the funds given to Kiev on credit are very difficult to get back later.