Omsktransmash announced its readiness to modernize T-55 tanks of foreign armies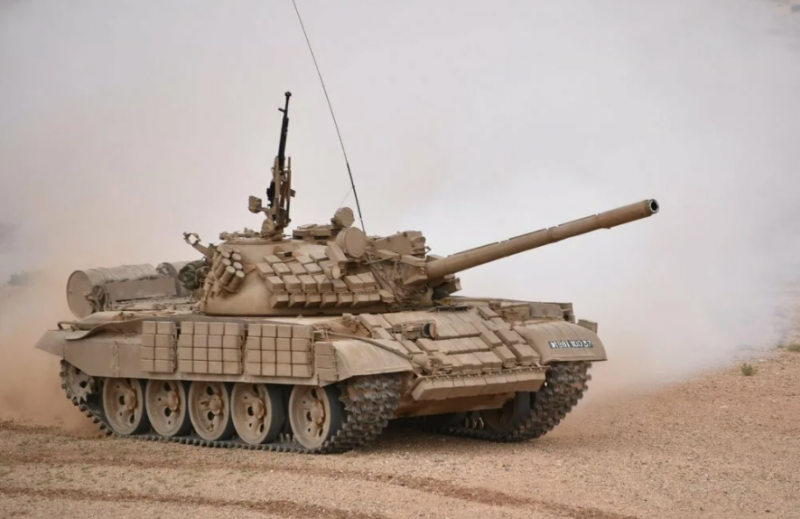 Omsk Transport Engineering Plant is ready to modernize Soviet
tanks
T-55, negotiations with potential customers are underway. This was announced by the general director of Omsktransmash Igor Lobov.
According to the general director, the plant can modernize Soviet T-55 tanks according to various options developed by the company's specialists. Currently, negotiations are underway with potential customers from abroad, but there are no contracts yet. Lobov did not disclose with which countries Omsktransmash was negotiating, declaring only the readiness of the enterprise to carry out the work.
Earlier it was reported that in Omsk, in Soviet times, several options for the modernization of T-55 tanks were developed. According to one of these options, namely, developed in 1985 at the Omsk KBTM for T-55A tanks, the T-55 tanks of the Algerian army were modernized, about 300 units in total. In 2018, Algeria showed the modernized T-55AMV, which are in service with the country's Ground Forces.
As reported, during the modernization, the T-55 was equipped with Kontakt-1 dynamic protection units, which cover the frontal part of the turret, as well as the sides of the hull. A system for launching smoke grenades 902B "Tucha" was installed. The 100-mm rifled gun mounted on the tank with a coaxial 7,62-mm machine gun remained in place, a large-caliber 12,7-mm DShKM was added to the turret. A heat-shielding casing was mounted on the gun. A new fire control system "Volna" was installed (laser rangefinder KTD-2, ballistic computer BV-62, sight TShSM-32PV and stabilizer "Cyclone" M1). The tank was able to use the 9M117 guided missiles of the Bastion complex.
In addition, a new 620 hp engine was installed on the tank. and tracked belts were replaced.