Iran tested a new missile system Mersad-16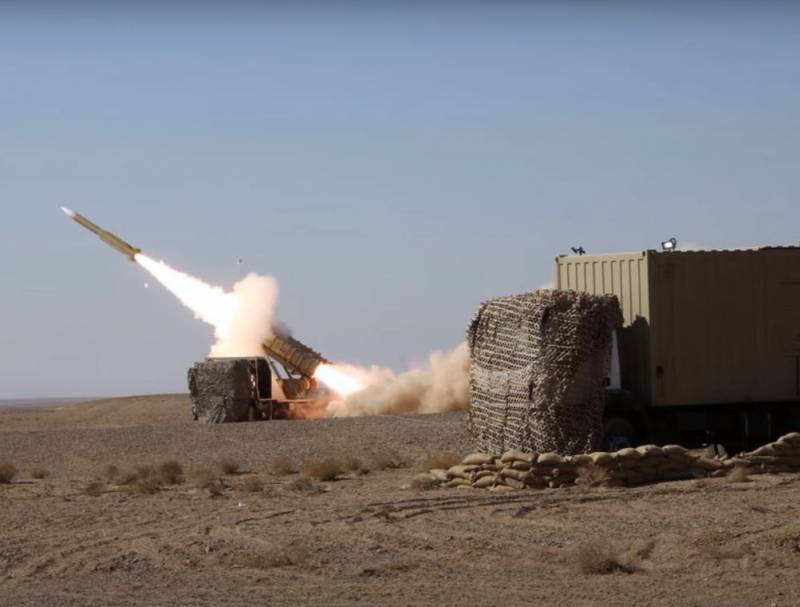 Recently, the Iranian armed forces tested a new modification of the Mersad-16 missile system. They passed in the Dashte-Kavir desert in the central province of Semnan. Recall that the Mersad 16 missile system is a completely Iranian complex that uses the latest means of countering enemy electronic warfare and is capable of hitting several targets at once. This was announced by Brigadier General Mohammad Khoshgalb, Deputy Chief of the Ground Forces Air Defense Operations Directorate. For the first time, the capabilities of the missile system were tested for detecting, identifying and destroying targets.
In fact, the Mersad short- and medium-range missile system was developed in 2010. It is designed to launch Shahin missiles, which are upgraded versions of the US MIM-23 Hawk surface-to-air missiles. A number of Iranian-made radars and electronic systems are also integrated into the complex.
A big plus of the complex is its mobility. The Mersad-16 system can be installed on a truck. It can use the new Iranian Hafez and Najm-804 radars, a launcher and a Shalamchekh 2 missile.
The missile system is capable of destroying enemy targets at any time. The exercises conducted by the Iranian air defense made it possible to test the capabilities of the new missile system and check the readiness of regional command posts and air defense units, stationary and mobile observation posts.
The Iranian command is interested in the capabilities of the complex in the context of improving the army's air defense for solving problems of suppressing enemy electronic warfare systems, destroying various types of air targets, including cruise missiles and unmanned aerial vehicles.
In addition to testing the Mersad-16 missile system, Iran is preparing to test the Bavar-373, a long-range anti-aircraft missile system. It is also a completely domestic air defense system designed to destroy various types of aircraft, including stealthy ones. In addition, the Bavar-373 can neutralize conventional aerial targets, high-speed missiles, and unmanned aerial vehicles.
Another Iranian air defense project is the Joshan missile system, which is scheduled to be operational by March 2022. Earlier, in May 2021, Iran presented three cutting-edge defense technologies - Quds radar, 9-Day missile system and Gaza unmanned aerial vehicle with a range of 2000 km. The active development of new technologies indicates that Iran seriously intends to re-equip its army with more modern types of weapons, focusing on import substitution.