British AUG arrives in South Korean waters without the right to enter the port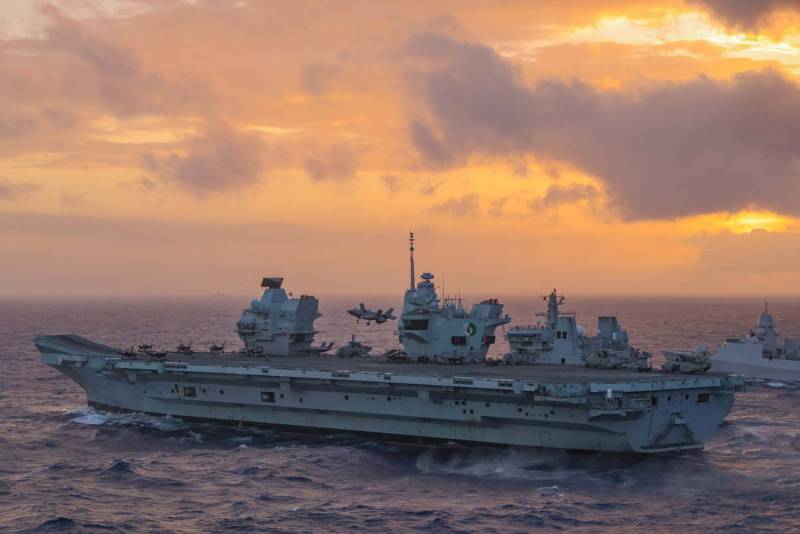 HMS Queen Elizabeth, at the head of an aircraft carrier strike group, arrived in the waters of South Korea to conduct joint exercises with local sailors. Its presence in this region is justified by a demonstration of support for merchant shipping.
At the same time, the AUG ships were denied the right to enter the port of the capital of the country:
The aircraft carrier planned to dock in Busan, but this plan was canceled due to the situation with COVID-19
- explained in the UK Defense Journal.
As reported in The News of Portsmouth, South Korea is currently in the grip of a wave of coronavirus, which has forced the authorities to take precautions. However, according to the newspaper's columnist, in fact, the refusal to visit the port was caused by indignation on the part of the DPRK associated with Britain's attempt to "play gunboat diplomacy."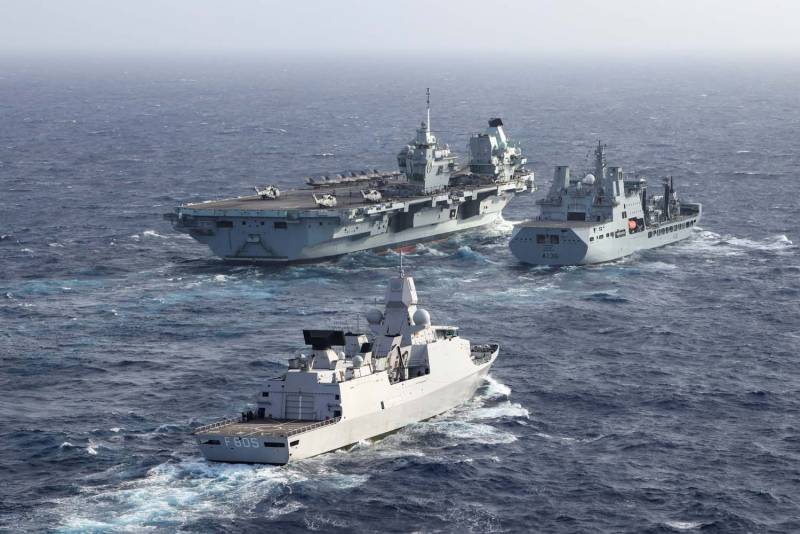 London's first move in this direction was the decision to send two patrol ships, HMS Spey and HMS Tamar, now based in Portsmouth, into Asian waters for several years. This, as noted in the publication, provoked "fierce attacks" from the DPRK.
For our part, we note: it is likely that Seoul did not allow British ships to enter its port, not because of Pyongyang's irritation, but, hiding behind the outbreak of coronavirus, actually showed the undesirability of the presence of the Royal
fleet
in the region. South Korea, even without his participation, is able to defend its interests, possessing a powerful fleet.
Against the background of these considerations, the question arises: what is the British AUG doing in the waters of Asia? It is possible that the answer to it lies in the official statement of the DPRK:
Britain is sending warships to the remote Asia-Pacific region, using the "threat" from us as an excuse, and in fact is trying to restore its degrading status on the world stage.
UK Department of Defense website