80 years of "Dervish": Putin called Arctic convoys an important part of World War II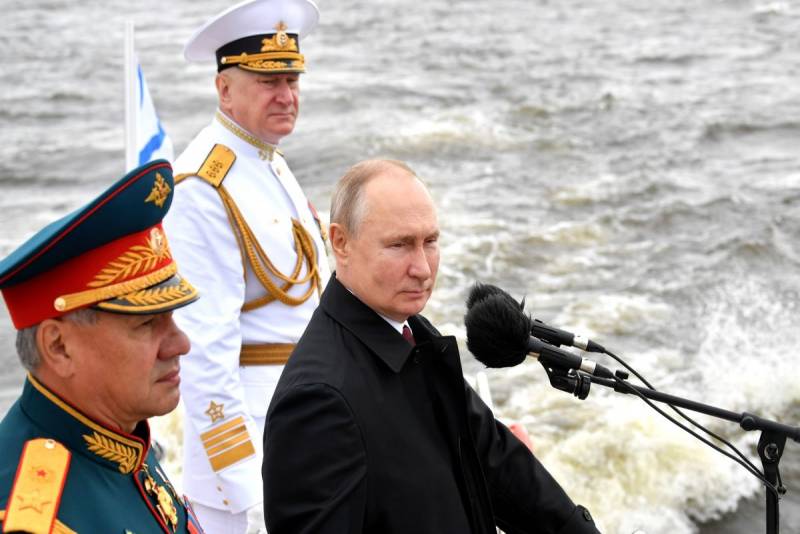 Russian President Vladimir Putin called the Arctic convoys, which in our country are called the Northern ones, an important part of the Second World War. We remember the feat of those who participated in them, and we highly value the contribution of the Allies to the common victory over the Nazis.
This statement was made by the Russian president. It is published on the Kremlin's official website.
He also congratulated the participants and guests of the celebration of the anniversary of the arrival of the first Allied sea convoy to Arkhangelsk. It is on August 31 that the 80th anniversary of "Dervish" is celebrated - this is the name given to the first Arctic transport with cargo for the Soviet Union, which is at war with Hitler's Germany.
The allied sea supplies of weapons, military equipment, foodstuffs and strategic raw materials helped to thwart the plans of the Hitlerite leadership, which was counting on the isolation of our country.
- the President noted in his message.
He described the Northern Convoys as a vivid symbol of joint efforts in the fight against Nazism. Although the first convoy passed from Iceland to Arkhangelsk without casualties, others were associated with heavy casualties. Thousands of sailors were killed in the waters of the North Atlantic, and dozens of ships and vessels were sunk by the Germans. But the convoys still managed to deliver millions of tons of cargo to the USSR, including thousands
tanks
and combat aircraft.
The anniversary of the "Dervish" parish is celebrated today in Arkhangelsk especially solemnly. Local
news
portal News29.ru
сообщил
that the most spectacular part of the celebration is the naval and air parade for the residents and guests of this northern city. And the highlight of this event was the performance of the aerobatic team "Russian Knights" on Su-35 fighters.