In Estonia, the director of the museum became president, who was offered to run only 2 weeks ago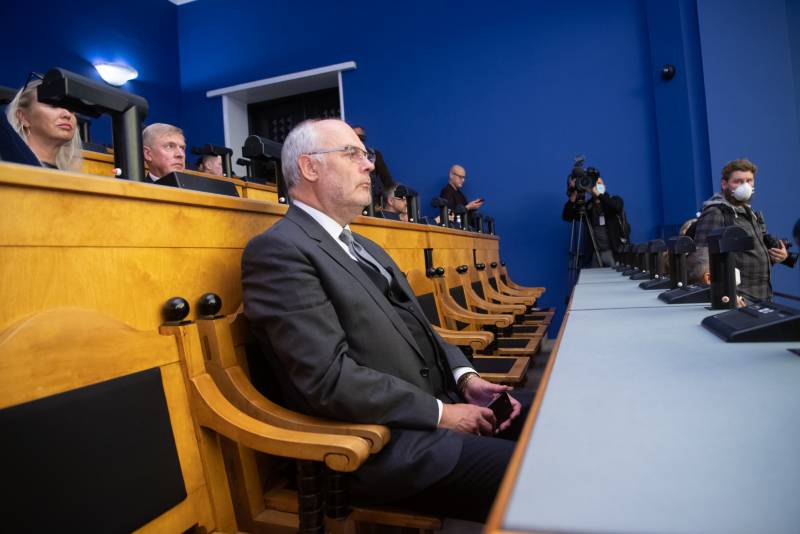 As a result of the elections in Estonia, the director of the National Museum, Alar Karis, became president. He was elected by the members of the Riigikogu (Estonian Parliament).
This was reported by the press service of the legislature.
Karis became the only candidate. He went to the second round (especially the Estonian constitution). Of the 80 parliamentarians who participated in the vote, 72 deputies voted for him. To win, he needed 68 deputies who voted for him. He could have won in the first round, but he lacked only five votes for her.
When it came to the second round, many in Estonia decided that the elections in Estonia would drag on for a long time, because this happened the last time, in 2016, when Kersti Kaljulaid won. But this time the ruling coalition managed to come to an agreement with the opposition Social Democratic Party.
We expect Alar Karis to defend democracy from radicalism and prevent conspiracy theories from taking over science-driven politics
- said the head of the Social Democrats of Estonia Indrek Saar.
Alar Karis is an Estonian scientist, former rector of the University of Tartu. The Estonian National Museum has been in charge for the last 4 years. It is noteworthy that Karis was offered to run for the presidency (run) only two weeks ago. Karis accepted the offer, and, becoming the only candidate in the elections (the Estonian version of democracy), became the President of Estonia.
https://www.riigikogu.ee/