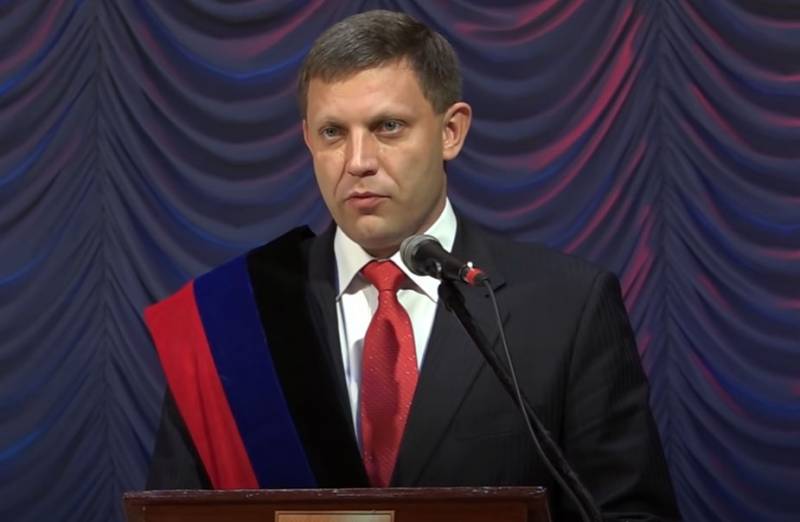 Today, August 31, marks exactly three years since the death of Alexander Zakharchenko. The head of the Donetsk People's Republic was the victim of a sabotage operation, which was carried out in the central part of Donetsk.
The sabotage was carried out when Alexander Zakharchenko, accompanied by several people, entered a local cafe with the notable name "Separ". The explosion took place at about 17:30. Immediately after the explosion, a fire broke out, which was extinguished by several DNR fire brigades.
Later, information appeared on Ukrainian information portals that an explosive device was allegedly in a car parked near the cafe. However, the footage, which was played on all main channels in August 2018, indicated that the explosive device, with the greatest degree of probability, could have been installed inside the catering premises.
The DPR leadership announced that the incident was a terrorist act organized by the Ukrainian special services. In turn, the SBU claims that they allegedly have nothing to do with the explosion in a cafe in Donetsk. The statements of the SBU press service contained words that there was an alleged "internal political struggle" in the DPR, which resulted in the elimination of the head.
About two weeks after the explosion, representatives of the law enforcement agencies of the Donetsk People's Republic circulated a message stating that "there is evidence of involvement in the terrorist attack not only of SBU employees, but also of representatives of Western special services, who transferred technologies that had not previously been used to Ukrainian saboteurs."
Alexander Zakharchenko, from the first days of Kiev's aggression in Donbass, took part in the resistance to the Maidan regime. He took part in all the main battles against the Kiev security forces. Since May 2014, he was the military commandant of Donetsk, then took the post of deputy head of the Ministry of Internal Affairs of the republic. In August 2014, he replaced Alexander Borodai as head of the Council of Ministers of the DPR. In November of the same year, he was elected to the post of head of the republic.
The direct executors and customers of Zakharchenko's murder have not yet been punished.