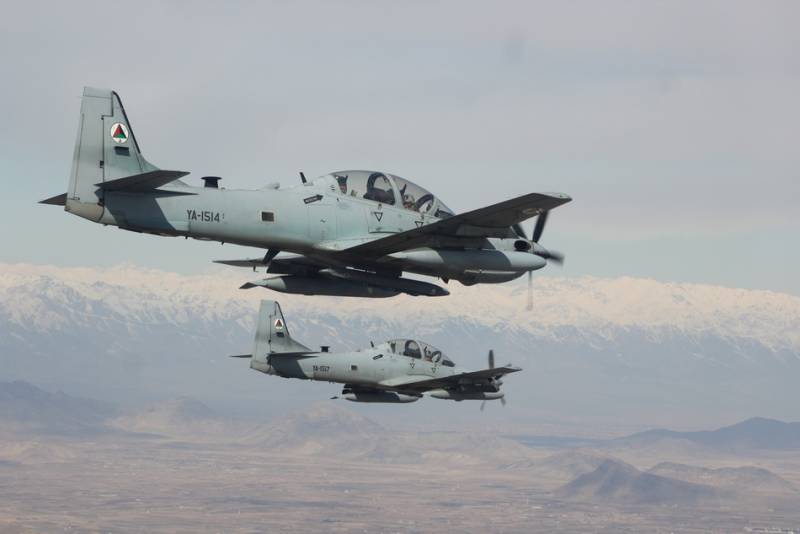 The American business press got involved in covering the negative consequences of Washington's Afghan policy. The Wall Street Journal tells about the political pressure of the Taliban (a terrorist group banned in the Russian Federation) on the authorities of Uzbekistan. The Taliban * demanded that Tashkent deport the Afghan Air Force personnel who fled over the border more than two weeks ago.
Now in the territory of Uzbekistan there are, according to various sources, up to 46 units of aviation equipment (planes and helicopters) of the Afghan army. The Taliban want to return all aircraft to Kabul - as well as the crews in full strength and equipment. Some of the fugitives managed to evacuate together with their families, which only complicates the problem, which already does not have a concrete solution at the moment.
The parties are awaiting a reaction from the White House: it is known that the pilots of the Afghan Air Force were trained by American instructors and during the confrontation with the Taliban * managed to inflict significant damage on the positions and manpower of the enemy. In the Afghan homeland of the Pentagon's recruits, a harsh punishment awaits, and Tashkent's time is running out. It is argued that if the United States refuses to evacuate Afghans to a third country, the Uzbek leadership will be forced to comply with the demands of the militants, although the final decision has not yet been made.