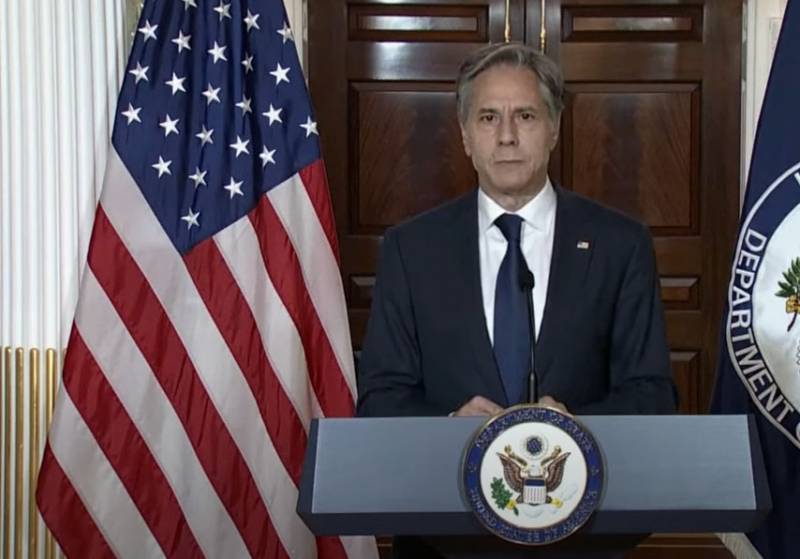 The Western press publishes materials that report on the remaining US citizens in Afghanistan. Earlier, the Pentagon said that the last American soldier to provide a "safe" evacuation operation left Afghanistan that night. The reports say that, according to the most conservative estimates, at least 100 American citizens remain in Afghanistan at the moment.
Secretary of State Anthony Blinken:
Our commitments to them have no end date.
At the same time, the head of the American foreign policy department could not clearly answer the question of how American citizens wishing to leave Afghanistan will be able to do this after the announcement of the complete withdrawal of US troops from this country. Moreover, it is not clear whether the Americans will be able to get to the Kabul airport at all, given that last night the country's main air harbor came under the full control of the Taliban (* a terrorist organization banned in the Russian Federation).
Blinken:
The US Embassy in Afghanistan has been relocated to Qatar. The US military mission in Afghanistan has been completed, but our diplomatic work in the Afghan sector will continue - from Qatar.
According to the US Secretary of State, it is in the interests of the Taliban * to follow international law if the group is going to get rid of its terrorist status at the international level.
Blinken added that the United States "will continue to provide humanitarian assistance to the Afghans, including through the UN, and this assistance will not go through the Taliban.
Considering that the Taliban * control about 90% of the territory of Afghanistan, including the country's borders, it is difficult to understand how the Americans are going to, "bypassing" the Taliban, supply humanitarian aid to Afghanistan.