"The troops have not yet moved so far away": over a hundred units of Chinese equipment go to the "west of Russia"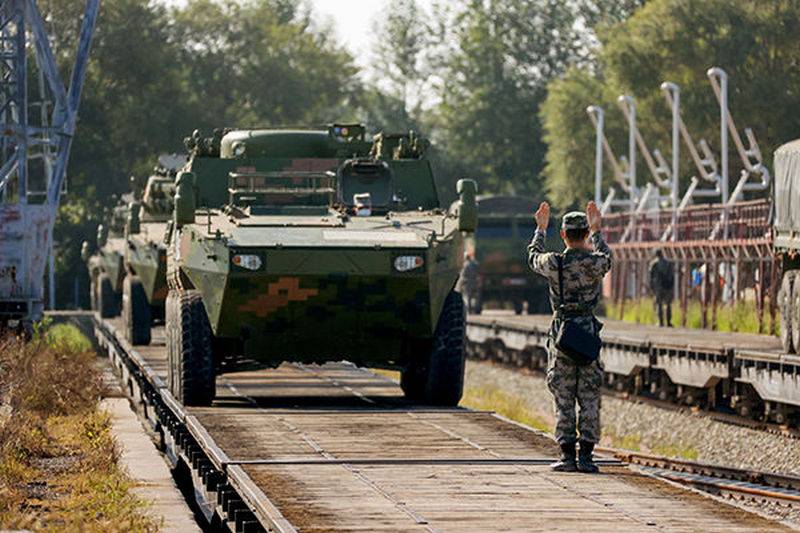 No sooner had the joint Russian-Chinese exercise "Interaction-2021" completed, when the PLA troops set off for the "Peace Mission" maneuvers. They have to travel thousands of kilometers to reach their destination.
The next exercise will take place in September in western Russia. They are attended by the member states of the Shanghai Cooperation Organization. The grouping of Chinese troops, which joined the maneuvers, has already crossed the border of the Russian Federation and the PRC in the region of Inner Mongolia. The military with hundreds of units of equipment will have to travel over 6,3 km by rail before they reach their destination - the Donguz training ground near Orenburg (in the Chinese sense of Russian geography, the western part of the Russian Federation).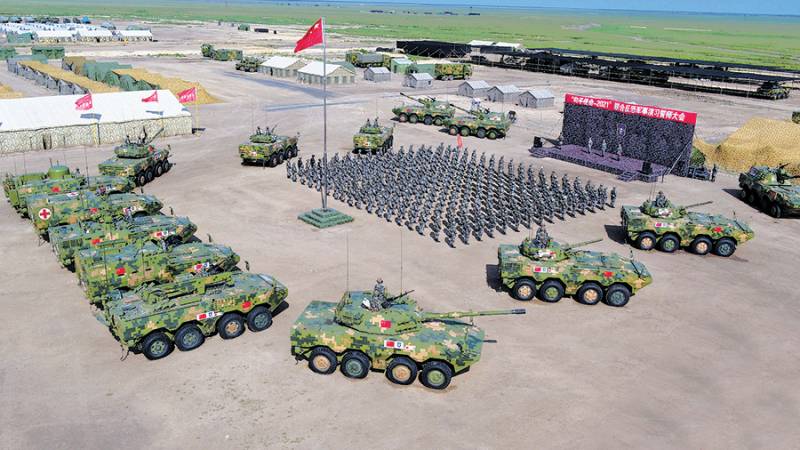 Rally before sending to the exercise
Troops have not yet been transported over such a long distance
- noted in the edition of the Global Times.
In total, more than 550 servicemen and 130 pieces of equipment are traveling in the echelon, mainly allocated by the command of the Northern theater of operations of the PLA. Type 11 assault wheeled guns, Dongfeng Mengshi off-road armored vehicles and military trucks were reportedly spotted among the transported materiel.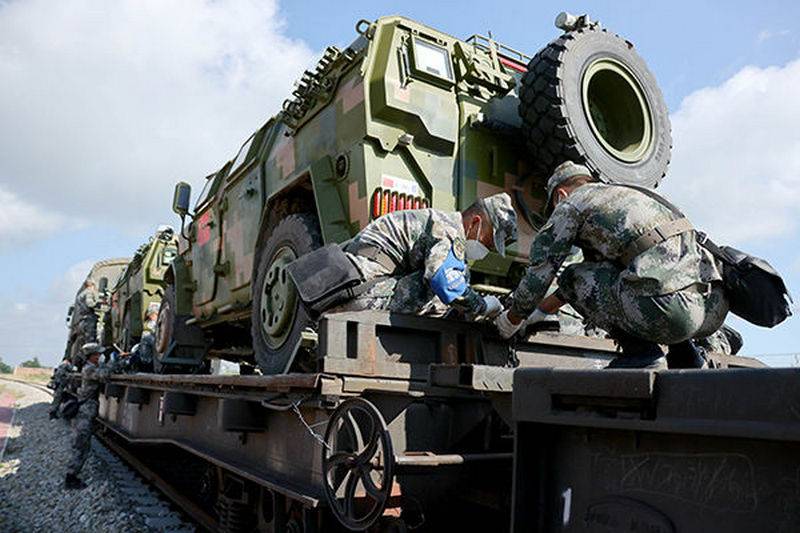 Loading on railway platforms
At a time when the United States is pursuing its irresponsible, hasty and chaotic withdrawal of troops from Afghanistan, China's participation in anti-terrorism and peacekeeping exercises demonstrates a sharp contrast between the two countries.
- noted in the government publication of the PRC.
http://eng.chinamil.com.cn/