For the first time, the Ministry of Defense has worked out the landing of heavy drones outside stationary airfields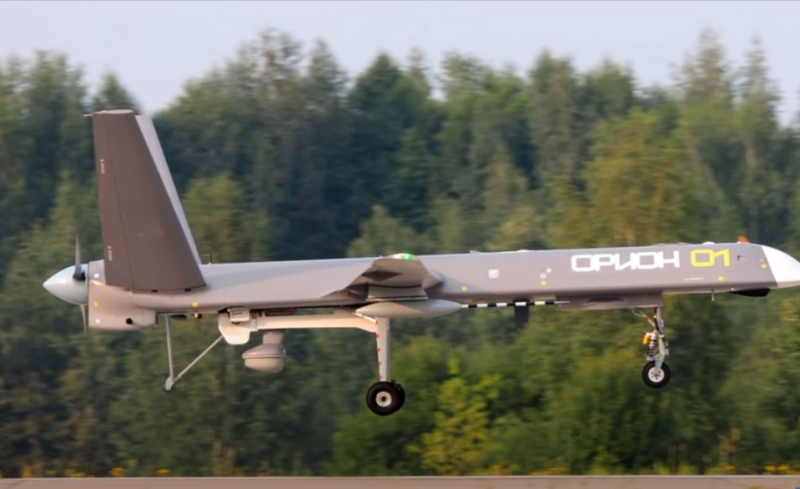 The Russian military for the first time worked out the landing and maintenance of heavy
drones
outside fixed airfields. As stated in the Ministry of Defense, the exercises made it possible to check the readiness of the unmanned
aviation
to basing in the field.
On the eve of the large-scale Zapad-2021 maneuvers, the Russian Aerospace Forces conducted exercises on special types of support, within the framework of which they worked out field maintenance of heavy unmanned aerial vehicles. The training started at the end of this month, with the participation of the aviation of the Western Military District.
The main objective of the exercise is to organize field service points for aviation, including heavy drones, for which standard airfields are used. UAVs "Orion" and "Forpost" participating in the training landed on sections of the highway, where temporary service points were equipped with places for refueling and maintenance. In addition, drone landing at temporary unpaved airfields was practiced.
As they say
"News"
With reference to military sources, the number of heavy attack drones is growing in the Russian army, and measures with them have not yet been fully worked out. Now, the military is learning to create temporary service points for UAVs, just as it is done for manned aircraft in the event of its dispersal under the threat of a strike.
Earlier, aviation regularly practiced landing of manned aircraft on highways and the creation of temporary airfields, now such exercises will be conducted for unmanned aircraft, the Defense Ministry emphasized.