The Ukrainian Navy began to form a crew for the first Turkish-built corvette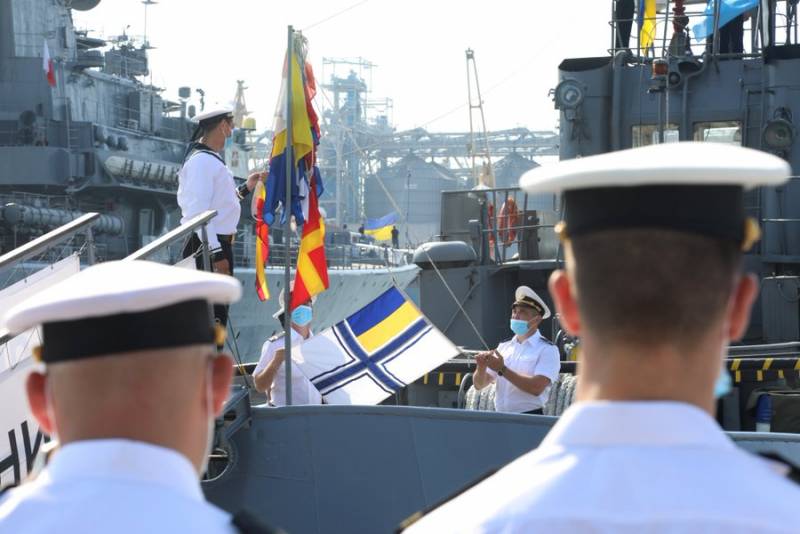 The Ukrainian Navy has begun forming a crew for the first Ada-class corvette to be built for Ukraine at Turkish shipyards. This is reported by the Ukrainian edition "Militarny" with reference to its own sources in the military department.
The official laying of the first Ada-type corvette for the Ukrainian Navy should take place in September this year in a festive atmosphere with the participation of the country's President Volodymyr Zelensky. Currently, steel is allegedly being cut for the ship and sections are being formed, the newspaper writes. Despite this, the crew for the corvette is already being formed.
This is being done by the Recruiting Center, which announced the recruitment of both active servicemen and all those wishing to serve on the first Ukrainian modern corvette. The timing of the formation of the crew has not been disclosed, but it is already known that he has a hard study ahead of him, first theoretical and then practical.
Kiev ordered the construction of two corvettes at Turkish shipyards in December 2020, and in the summer of this year paid the Turks an advance, after which steel cutting began for the first ship. In February of this year, the Ministry of Defense of Ukraine announced the allocation of 3,8 billion hryvnia for the construction of ships (slightly more than 147,1 million dollars).
According to the data announced by the Ukrainian press, the armament on the corvettes will be installed not by the Turks, but by the Ukrainians themselves. For this, the new corvettes will be transferred to the Okean shipyard in Nikolaev.
https://twitter.com/UA_NAVY