Mother of US Marine killed in Kabul: Biden voters are to blame for the death of my son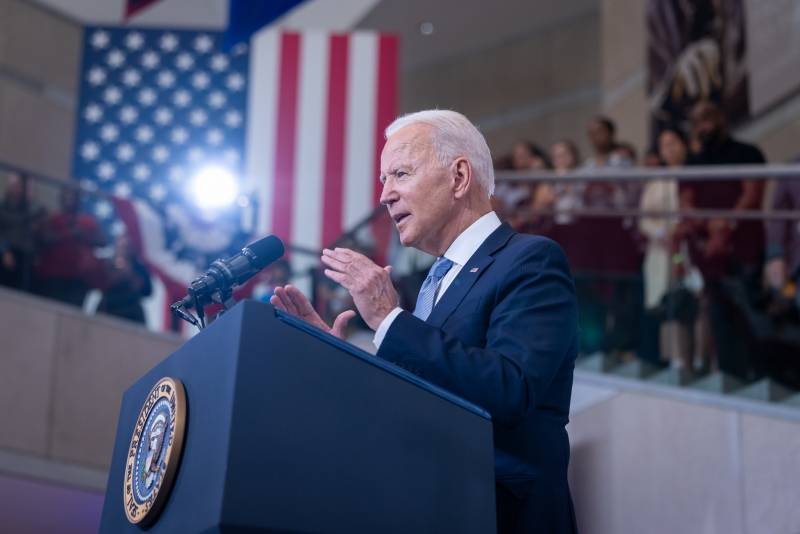 The mother of US Marine Riley McCollum, who died along with 12 other colleagues in a terrorist attack in Kabul, sharply criticized the heads of the White House, saying that Joe Biden's voters were to blame for his death.
Katie McCollum believes that the President of the United States suffers from mental retardation due to old age, and therefore calls him inadequate, as well as his decisions:
This helpless dementia ... he sent my son to certain death. He doesn't even know he's in the White House and still thinks he's a Senator.
- quotes her words from the New York Post.
According to her, the elderly head of the United States came to power as a result of Democrats' "scam" in the elections. As a result, the whole country is reaping the benefits of this deception.
In general, American society reacted rather painfully to the death of the Marines. Donations are being collected from all over the country for the families of the fighters. So, almost half a million dollars have already been raised for McCollum's widow, who is carrying his child. The outfit of her deceased husband at the Kabul airport was the Marine's first combat mission.
Currently, American observers are expressing different opinions regarding the attack. Basically, the White House receives a stream of criticism due to the failure of the leadership entrenched in it. Although "conspiratorial" versions of events are also voiced: for example, an attack on the military could have been arranged by the special services of one of the Western countries, which are playing their game on the international arena.
US Department of Defense website